NHL Entry Draft 2019
Project Prospect: Players in Round 2 & 3 Worth Drafting as Long-Term Ventures
Most mock Drafts only dig into which players that teams will draft with their first round pick — or picks, plural, for the likes of the Colorado Avalanche, Anaheim Ducks, and Buffalo Sabres.
What about the six rounds that follow? Today we're going to examine some players worth taking a chance on in the second and third rounds of the NHL Entry Draft. While they aren't the kind of longshots you'll see cross the stage in rounds four through seven; they're still players that will need significant refinement, the type we've come to expect from players often deemed projects.
For housekeeping purposes, the likes of Peterborough Petes forward Nicholas Robertson, Sarnia Sting centre Jamieson Reese, Finnish defenceman Anttoni Honka, and Kelowna Rockets point-man Lassi Thomson, among others, missed the cut — they struck me as just a little on the nose.
Ryan Johnson—D, Sioux Falls Stampede (USHL)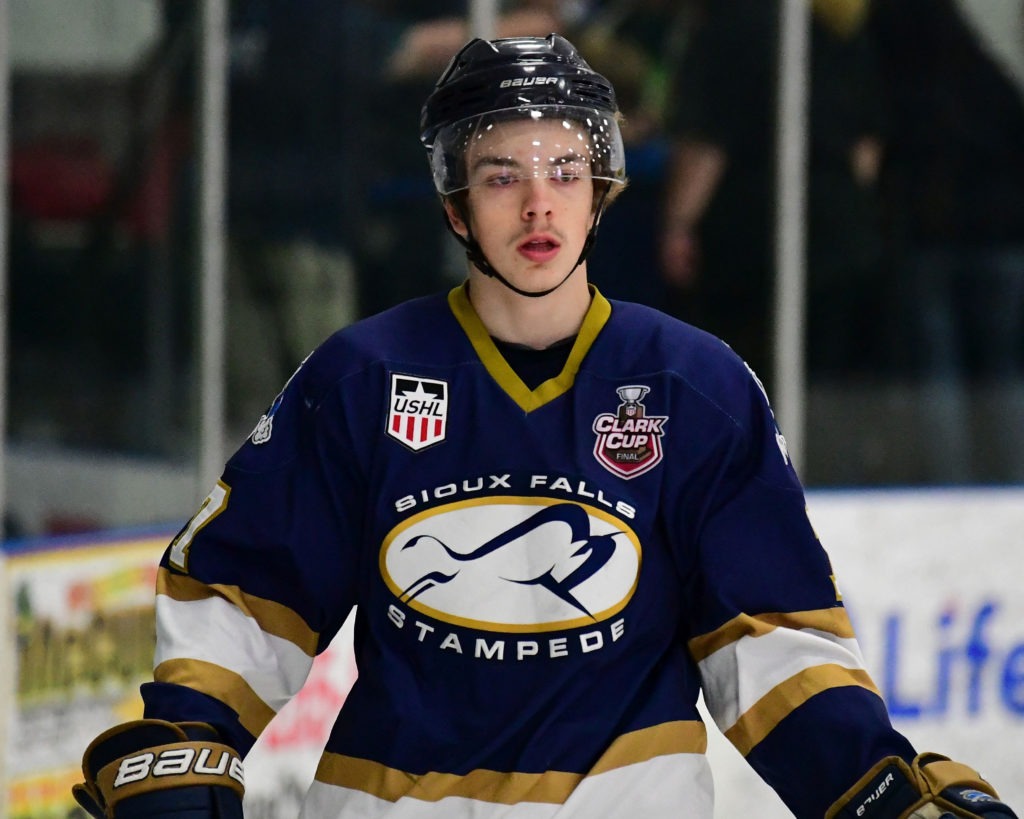 I would not be shocked if some enterprising team jumped up and snagged Ryan Johnson near the end of the first-round — the EP Rinkside Mock Draft has the Anaheim Ducks taking him with their second first-round pick, 29th overall. There's always at least one outlier getting picked in that range, and Johnson certainly fits the mold. He's less of a project than others in this space, but because Johnson is going to the University of Minnesota, it will be a few years before he steps onto your favourite team's lineup.
Johnson is incredibly smart, and he uses those smarts to drive offence — most of the time. Consistency remains an area in need of improvement on his prospect report card. Johnson can start the rush, carrying the puck out of his own end and often entering the opponent's zone with control of the puck thanks in no small part to his terrific skating. About that consistency, though. Sometimes Johnson can run a power play, and others he can't put the puck on someone else's stick. His hockey sense will win out in the end, but he needs time to develop. Going the NCAA route will help with that, and it will help Johnson add upper-body strength.
Domenick Fensore—D, USNTDP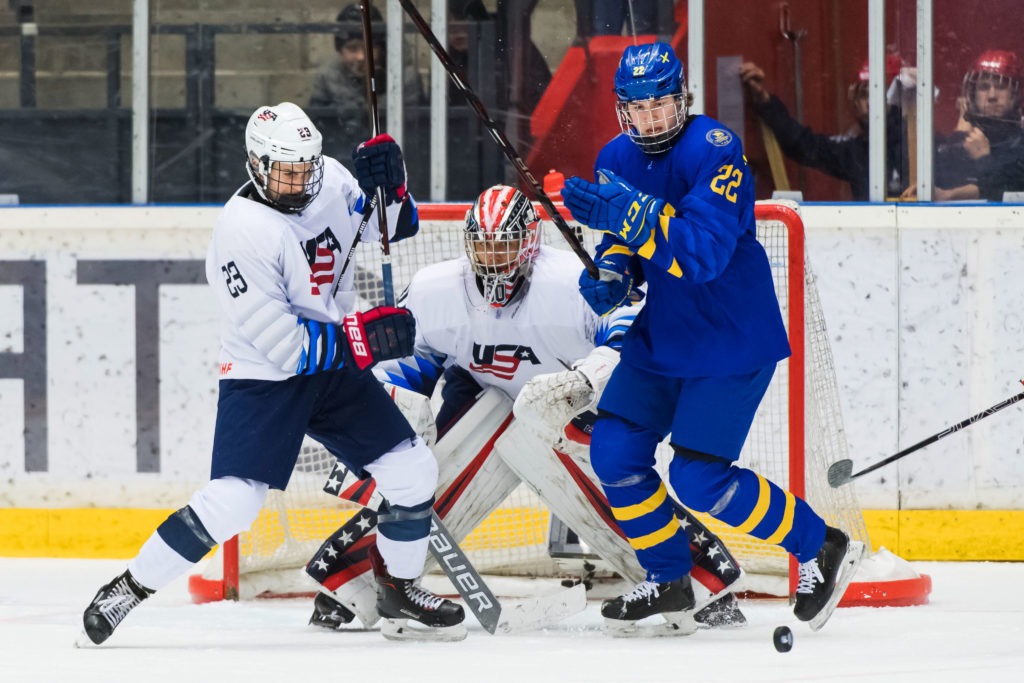 If Domenick Fensore wasn't tiny (right now he's listed at 5-foot-7 and 154 pounds), there's a chance he'd have a part to play in first round discussions.
That's not to say that Fensore belongs in the first round, but he's one of those guys more than one person would go to bat anyway. On the other end of the scale, though, some people might argue he belongs in the rounds four-through-seven installment of this series.
I disagree.
Fensore finished this season second on the NTDP blueline in points, and 15 of his 26 USHL points (which he nabbed in 25 USHL games — Fensore's points per game were lower against NCAA opponents, which isn't surprising) were primary points. He's far more poised than you'd expect from someone his size, particularly against larger opponents, and he's incredibly smart. He also has an extremely late birthday.
Keep an eye on him at Boston University next season and beyond. I think he's going to surprise people.
Matvei Guskov—C, London Knights (OHL)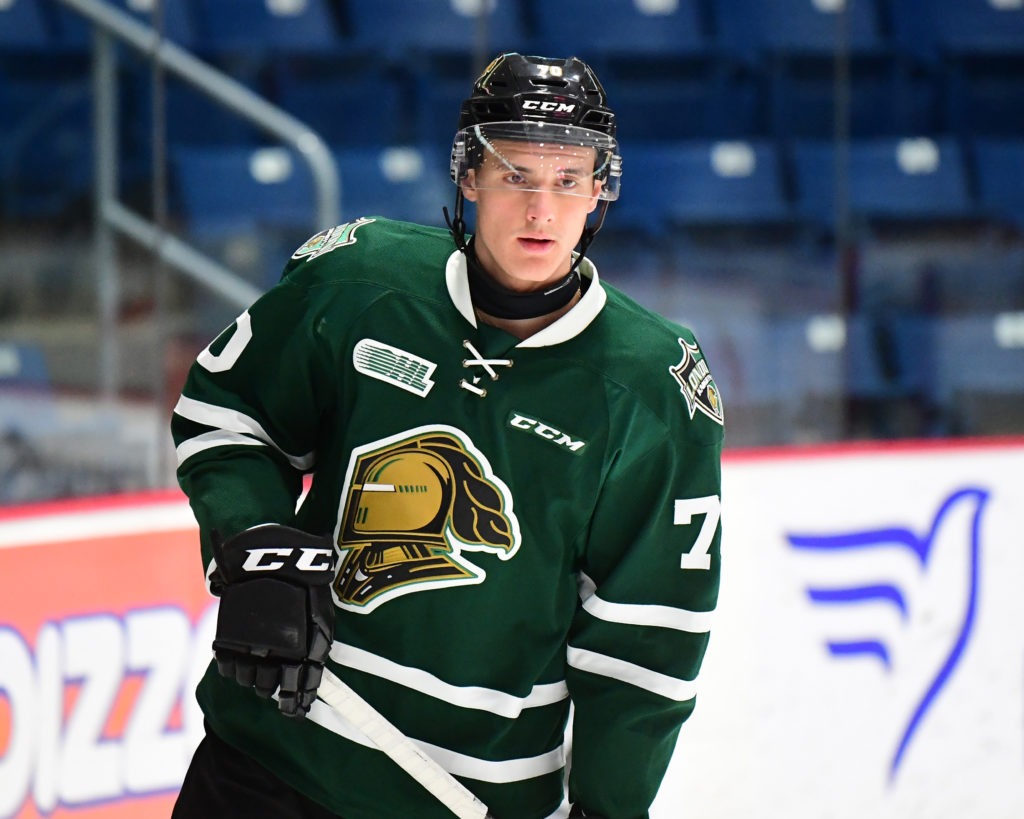 Matvei Guskov is going to take time and effort, but if your favourite team nabs him in, oh, say, the third round, they won't regret it.
He got buried behind some of the bigger names in London this season (think Liam Foudy and Connor McMichael) and pushing for more ice time and more opportunity next season is going to be crucial for Guskov. Having the right team draft him and guide his development in the off-season will also be important. Look closely, though, and even in limited minutes (Prospect-Stats.com has him at not quite 12 minutes per game) this season there's a lot to like.
He's not flashy or overly creative, but he makes smart decisions. This is because Guskov owes to high-end vision — it lets him read the play effectively, choosing the right path in a given situation. He's tenacious, pushy on the forecheck and a strong backchecker, and all of this is supported by good acceleration and agility in his skating.
Jackson LaCombe—D, Shattuck St. Mary's (USHS-Prep)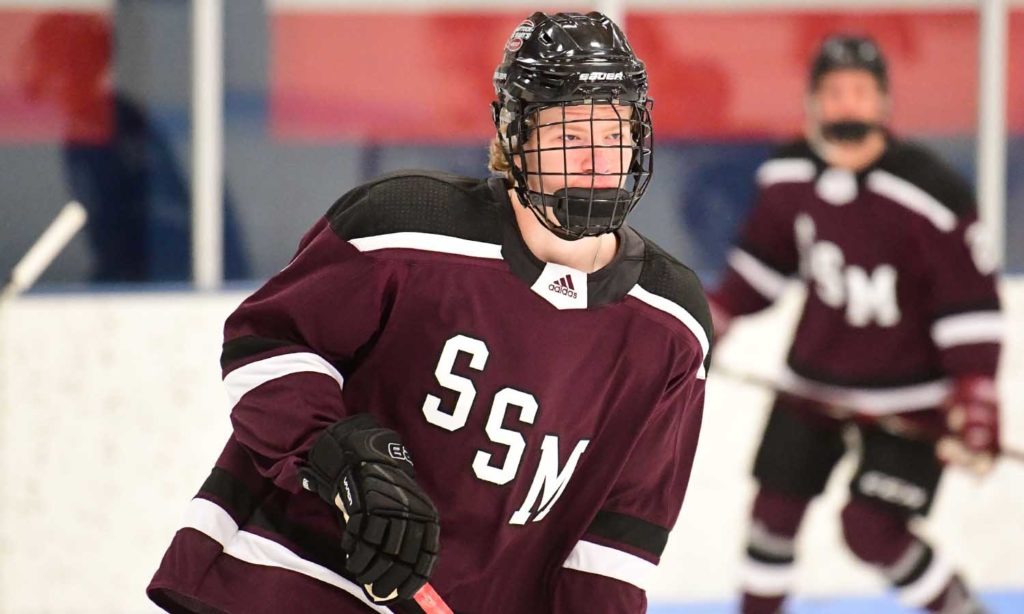 Jackson LaCombe was fairly unknown to me until a few months ago, when a USHL source brought him to my attention. I went home, watched as much video as I could dig up, and I am sold.
Though his USHL rights are owned by the Chicago Steel, and he did spend a few games with them this season, LaCombe spent most of the year at that good old hockey factory, Shattuck St. Mary's. He also had a stint with Team USA at the Hlinka-Gretzky Cup. He's headed to the University of Minnesota in the fall, where he'll likely stay a few years — hence the "long-term" projection.
The attractive thing about LaCombe — in addition to the 89 points he had in 54 games, though the context is obviously key when looking at those numbers — is his puck-moving ability. He's an excellent skater with a fluid stride and great top speed that allows him to break the puck out of his own end and down into his opponents' end. He could stand to use his hockey smarts a bit more consistently — while he has the ability to make successful creative plays, he doesn't seem to do it as often as he could. Confidence in that area will come with experience, and the Gophers are a great place for him to get that experience.
Nathan Légaré—RW, Baie-Comeau Drakkar (QMJHL)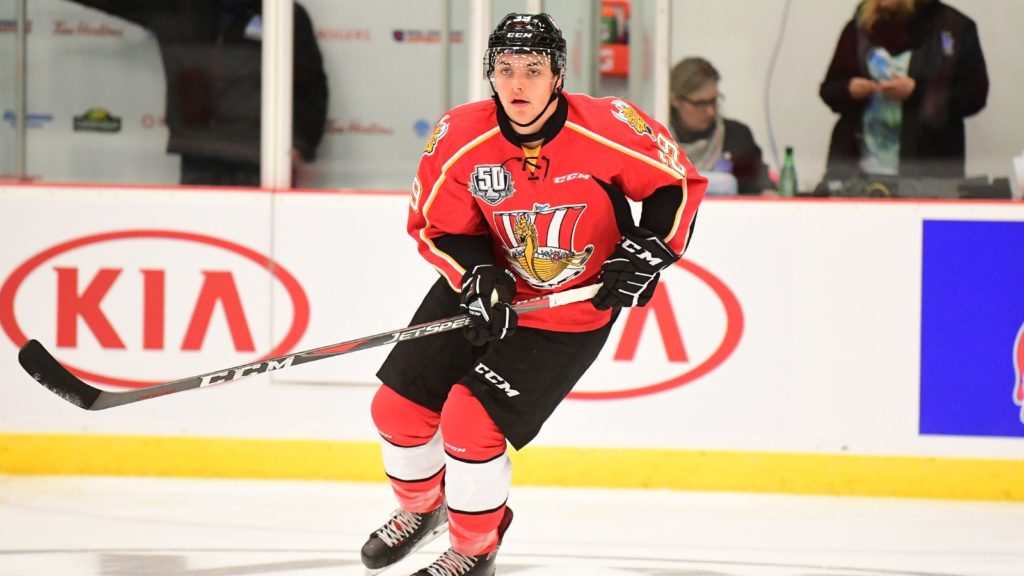 This one feels a little like cheating, but I couldn't not include him. Légaré is, much like Johnson, a player I could easily see jumping into the end of the first round if a team goes with their collective gut. And if a team with a good development staff nabs him in the second or third round, they're going to feel like they got away with something.
Sometimes point totals for players from the QMJHL come with a kind of unspoken asterisk because of its "no defence league" reputation. With Légaré, don't let the league label fool you — this kid's talent is real. He's got a terrific shot arsenal and the ability to use them, and he's great at pressuring opponents on the forecheck.
He does tend to score rather than drive play himself — see his 45 goals from this season — so he'll need to focus on developing his playmaking ability. He has the vision necessary to be a good play driver, and he's great at controlling the puck. He could just stand to do it more often. His acceleration and speed also need work, as does his defensive positioning. Smooth out those rough edges, though, and his offensive ability will shine.
You may also be interested in: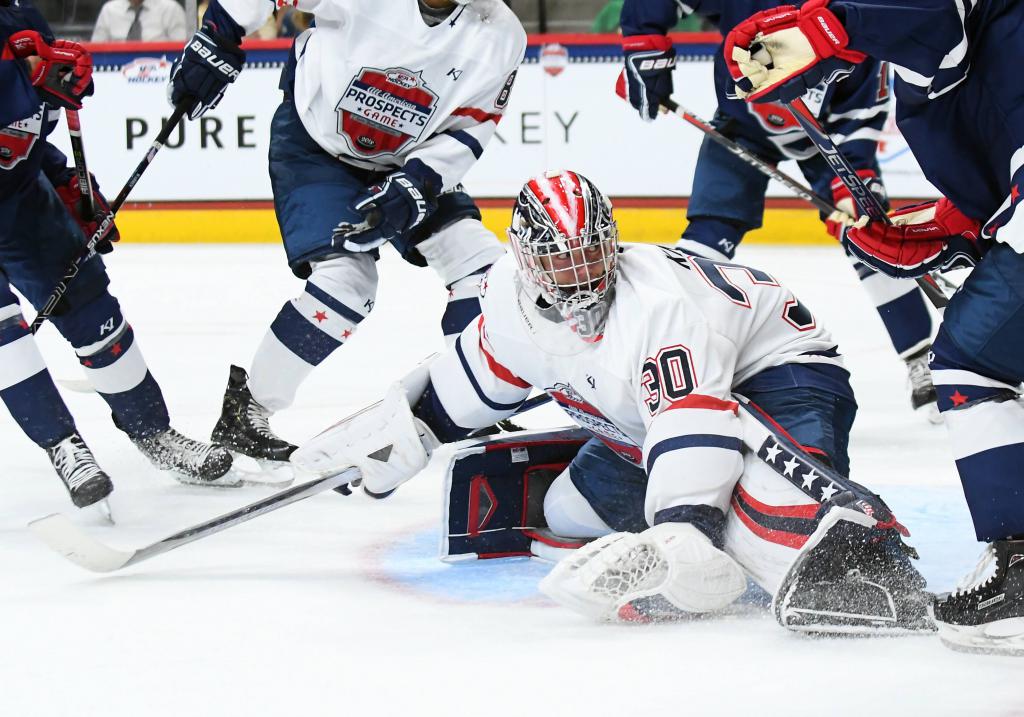 EXCLUSIVE: EliteProspects Top 10 Goalies for the NHL Entry Draft
This article is about: