Column
WILLIAMS: Let's Play AHL Match Maker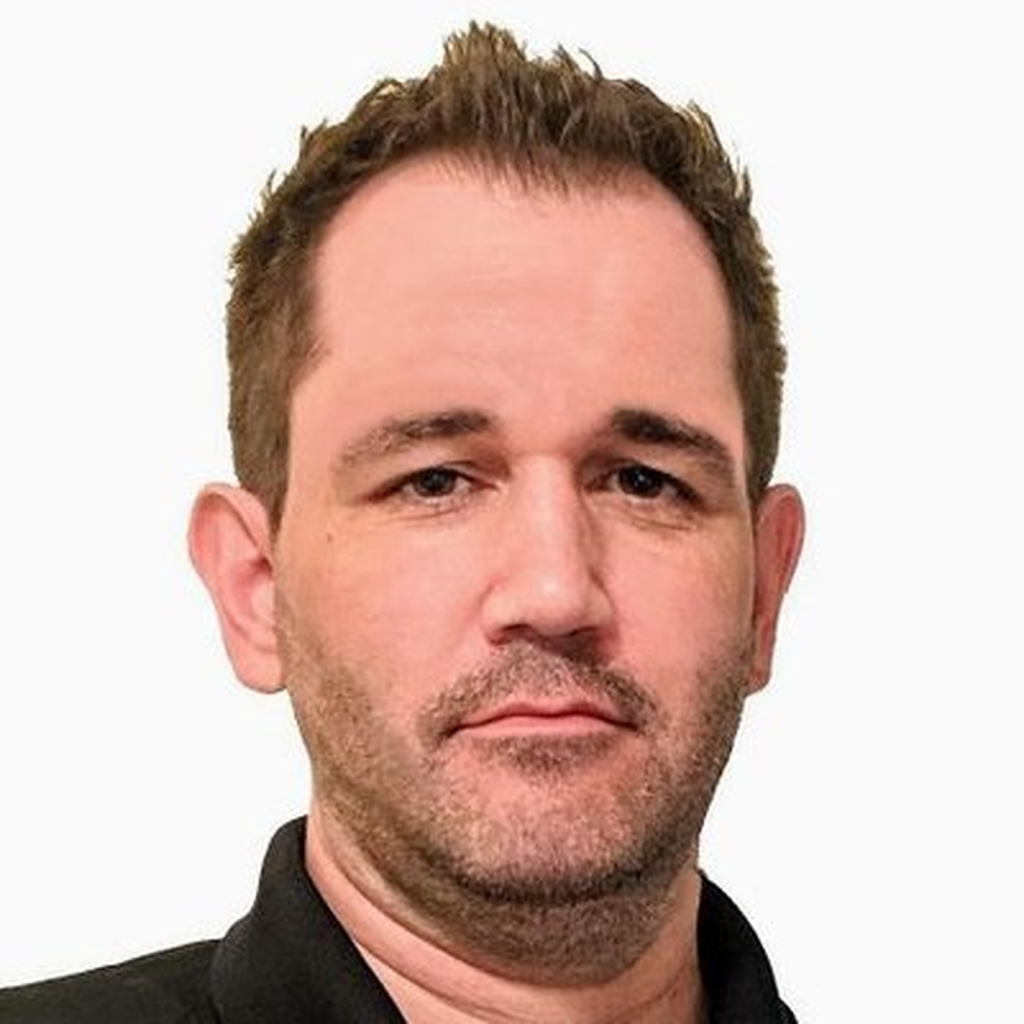 Patrick Williams
Timing is crucial when it comes to the summertime matchmaking game for NHL organizations and free-agents.
Let's play matchmaker for NHL clubs who could use some depth at the position.
Starting in net, NHL clubs tend to act quickly when it comes to filling that key number-three position on the organizational depth chart.
It can be an overlooked spot for media and fans, but that role means being the AHL affiliate's number-one netminder, especially early in the season if a young prospect needs to be eased into the pro ranks. It also means being a first-option recall for the NHL roster if an injury leaves a hole there. Andrew Hammond filled such a role for the Minnesota Wild this past season, carrying much of the early workload as Kaapo Kähkönen made the transition from Finland. Later Kähkönen took on a much heavier schedule, especially after Hammond battled injury. One factor working in favour of AHL veteran goaltenders is that they do not fall under the league's veteran rule.
This season Hammond will fill that same job description for the Buffalo Sabres organization, where he will give the Rochester Americans a proven AHL number-one as well as mentor incoming top rookie prospect Ukko-Pekka Luukkonen. With Luukkonen coming off offseason hip surgery, Hammond could have a particularly busy first half.
For goaltenders, however, that summer dance can be equally fraught. Miss out on or pass up an early opportunity, and options can evaporate quickly.
There are roughly 62 goaltending slots available at the AHL level, two per NHL organization. For AHL veterans, slice that number in half (at a minimum) as an NHL prospect will nearly always take up at least one spot per organization. Several NHL organizations will also use a second prospect or an ECHL addition to fill out their AHL roster. That leaves approximately 19 AHL clubs that have or are in line to change at least one of their two goaltending slots this offseason.
THE TEAM PERSPECTIVE
So which NHL organizations still might need AHL goaltending help?
It has been a shifting labour market at the position this summer for NHL organizations, particularly after several top AHL netminders took offers in Europe. Pavel Francouz of the Colorado Eagles earned a promotion to the parent Colorado Avalanche after an excellent first North American season. Several other young AHL goaltenders could be in contention for some degree of NHL work this fall.
In that somewhat limited market, top goaltenders went quickly. Among those moves, Amerks workhorse Scott Wedgewood left for the rival Syracuse Crunch. Dustin Tokarski went to the Wilkes-Barre/Scranton Penguins after an excellent stint with the Charlotte Checkers. The Philadelphia Flyers continue to stockpile goaltenders and added Jean-François Bérubé (Cleveland Monsters) to pair with Alex Lyon with the Lehigh Valley Phantoms. Jared Coreau moved to the Eastern Conference from the San Antonio Rampage to join the Bridgeport Sound Tigers.
While that list thinned out early, there are still quality options out there for NHL clubs.
At least one NHL organization could use some help, starting with the New Jersey Devils.
The Binghamton Devils have had a strong summer after finishing last in the Eastern Conference and facing frequent upheaval in net as their season unravelled. Defensively, they have added help in Dakota Mermis (Tucson Roadrunners), Julian Melchiori (Springfield Thunderbirds), and Matt Tennyson (Rochester). Up front, Chris Conner (Lehigh Valley) and Ben Street (San Diego Gulls) are proven options.
In April, New Jersey signed 2017 fifth-round pick Gilles Senn, who spent this past season in Switzerland with the NLA's HC Davos. Teamed with veteran Anders Lindbäck in Davos, Senn filled a back-up role and appeared in 20 games (4-15-0 | 3.19 | .901). Senn, 23, went on to play five additional games as Davos fended off relegation. Beyond Senn, however, Binghamton only has Evan Cormier, who will be going into his second pro season. He started 2018-19 at the university level, earned a midseason shot with Binghamton as injuries and recalls wracked the Binghamton roster, and subsequently converted that to a three-year entry-level deal with New Jersey. Cormier, 21, showed some promise with Binghamton, but he struggled at times in the ECHL with the Adirondack Thunder and only possesses 15 games of AHL experience.
With Francouz heading an hour south to Denver, the Eagles currently have an Adam Werner–Hunter Miska set-up. Werner is a 22-year-old Avalanche prospect coming off an excellent SHL performance with Färjestad. Miska showed some promise as a rookie in 2017-18 with Tucson, but he sagged this past season with the Roadrunners and had to settle for an AHL contract with the Eagles. The Avalanche only have three goaltenders under NHL contract.
Down in San Antonio, the St. Louis Blues have been active in restructuring the AHL roster and building forward depth. But as the Blues learned this past season before Jordan Binnington rescued them, goaltending problems and injuries can strike severely.
Ville Husso is coming off injury problems that cost him most of the second half of the 2018-19 season. Evan Fitzpatrick, a 2016 second-round pick, received a rocky introduction to the pro game with the Tulsa Oilers, the Blues' ECHL affiliate. Along with eight AHL games, Fitzpatrick went 12-10-2 | 3.23 | .876 in 25 regular-season games for Tulsa. He fell into a back-up role to Devin Williams, who is not even under contract to St. Louis. With Binnington recalled, Husso injured, and Fitzpatrick faltering, the Blues eventually had to bring in Coreau to play out the season in San Antonio.
Those injuries and Binnington's ascension have dimmed Husso's stock. The 24-year-old received a one-year, two-way deal from St. Louis and is San Antonio-bound.
THE JOB CANDIDATES
So, who is out there for these clubs?
Start with AHL mainstay Mike McKenna, who went through a chaotic 2018-19 season split between three NHL organizations. He started with the Belleville Senators, moved to a back-up role with the Ottawa Senators, spent a few days with the Vancouver Canucks after a trade, went to the Flyers via waivers, and then eventually settled with Lehigh Valley. That movement limited McKenna to 16 AHL games, plus another 11 appearances between Ottawa and Philadelphia.
McKenna, 36, would bring an established number-one presence for an AHL team and took Syracuse and the Texas Stars to the Calder Cup Final in back-to-back seasons (2017 and 2018). But if circumstances pushed McKenna out of a starting role, he could still be an asset. He brings a strong personality, veteran guidance, and has considerable experience teaming with young prospects to round out a strong goaltending pairing. Most recently, he paired with Landon Bow with Texas in 2017-18; this past season, he worked with Filip Gustavsson in Belleville before moving on to Ottawa.
Jeff Glass would be another option. The 33-year-old rescued his season after a training-camp invitation with the Calgary Flames and an early stint with the Toronto Marlies did not pan out. He eventually found a home with the San Diego Gulls. As the parent Anaheim Ducks' season came undone and those problems hit the San Diego roster, Glass took a bigger role with the Gulls. That turned into a long playoff run for Glass with the Gulls, who advanced to the Western Conference final.
Pinning down AHL jobs after age 30 is a challenge; like McKenna, a team-first mentality has helped Glass to extend his career and continuing to land contracts.
If an NHL club wanted to take a chance on a younger option, they could turn to two goaltenders who are in need of a job at age 23. A pair of second-round picks, Brandon Halverson (Hartford Wolf Pack) and Mason McDonald (Stockton Heat), are still out there. McDonald mostly was stuck in the ECHL while Halverson could not capitalize on a late-season AHL opportunity, albeit with a hollowed-out roster in Hartford. Each player has struggled through his first three pro seasons, but they do have some pedigree and had limited IIHF World Junior Championship experience.
FEEDING THE WOLVES
Vegas Golden Knights management has been busy restructuring the Chicago Wolves after the trip to the Calder Cup Final.
The Wolves have lost top forwards Daniel Carr, Tomas Hyka, and Brooks Macek from their line-up. But the Golden Knights have brought in two forwards from Charlotte, Patrick Brown and Nicolas Roy to at least offset those losses partially. They also reinforced their blue line with Brett Lernout (Laval Rocket) and Jaycob Megna (San Diego).
And in net, the Golden Knights have been busy as well as at the AHL level. After losing Max Lagacé (Providence Bruins) and Zach Fucale (Syracuse), the Golden Knights acquired Toronto Maple Leafs goaltender Garret Sparks in the David Clarkson deal. While Sparks struggled considerably with the Leafs, he is a proven AHL netminder who took the Marlies to the Calder Cup in 2018 and also won the Aldege "Baz" Bastien Memorial Award as the AHL's outstanding goaltender that season (31-9-2 | 1.79 | .936 in 43 regular-season games).
The trade should set up a Sparks-Oskar Dansk pairing for the Wolves, who have led the Western Conference in points in each of their first two seasons teamed up with the Golden Knights.
This article is about: