Column
WILLIAMS: Part 1 of a Sit-Down with Bryan Helmer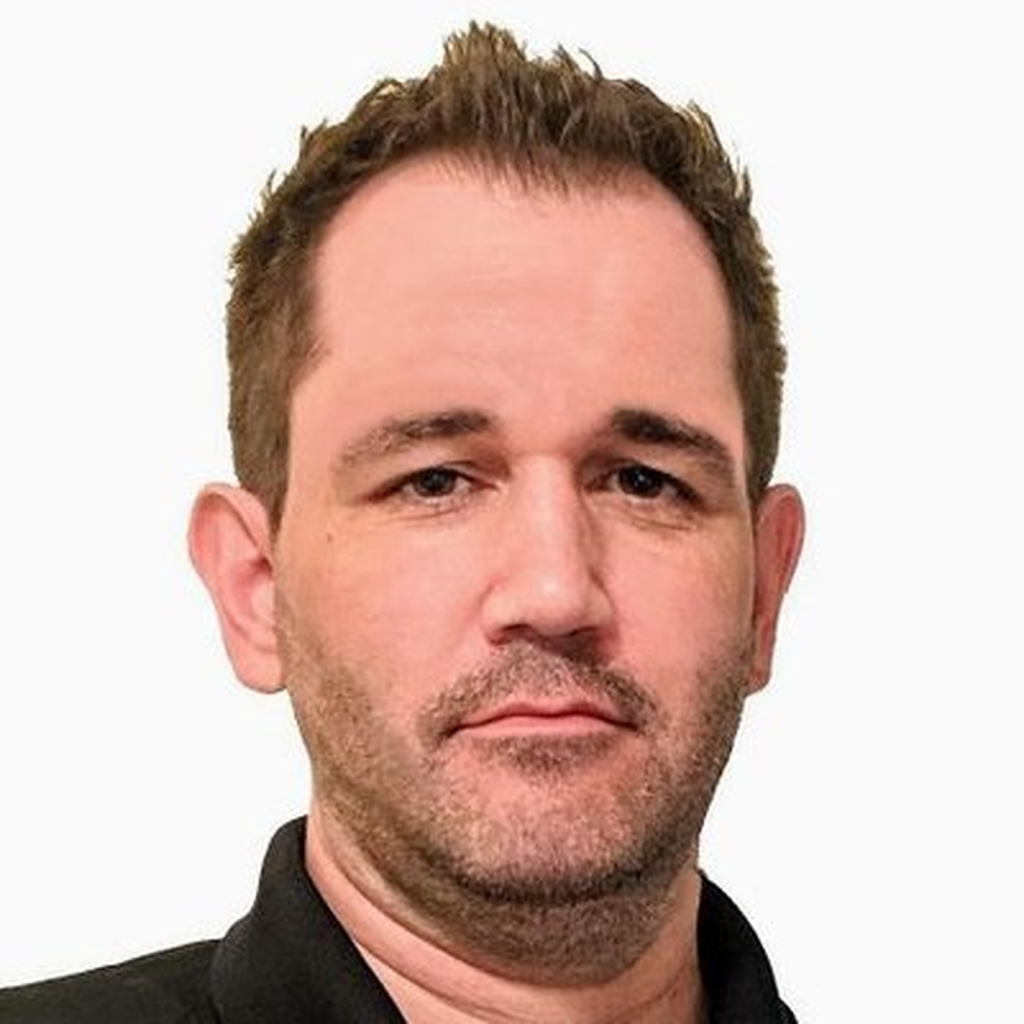 Patrick Williams
Bryan Helmer knows the hockey business.
Undrafted as a defenceman out of the Metro Junior A Hockey League (the predecessor of today's Ontario Junior Hockey League), Helmer converted a 1993 opportunity with the New Jersey Devils organization into a 20-season pro career that featured 146 regular-season NHL games, three Calder Cup championships, and induction into the AHL Hall of Fame. He retired in 2013 owning the most points in AHL history by a defenceman (129-435-564) and third in league history with 1,117 regular-season games to his name. He added another 159 AHL postseason games, most-ever by a player in the AHL's 83-season history.
From there, Helmer headed immediately into coaching, first spending a season in the OHL as an assistant coach with the Peterborough Petes in 2013-14. Helmer then returned to the AHL with the Hershey Bears to serve two more seasons as an assistant coach for then-head coach Troy Mann. In 2016, Helmer took another step and moved into the Hershey executive suite.
Now 47-years-old, Helmer sees the hockey world from that office, where he is the vice president of hockey operations for the Bears, the AHL's flagship franchise. Nestled in Central Pennsylvania a little more than two hours from the parent Washington Capitals, Hershey has won 11 Calder Cup championships. Helmer was there for two of those championships when the Bears took back-to-back Calder Cups in 2009 and 2010. Their 2009-10 club had an AHL-record 60 wins, and their 123-point finish ranks second in AHL history. Affiliated with the Capitals since 2005, the Bears have sent a parade of players to Washington and won three Calder Cups along the way; Washington's 2018 Stanley Cup championship roster had 14 Hershey alumni.
But that management job is much easier said than done. The Capitals make player development their top focus, like all NHL organizations. Hershey's storied history and a fan base that demands a winning product is another constituency to keep happy. And then there is Hershey Entertainment and Resorts, a major company that has the Bears in its corporate portfolio and expects to fill the 10,500-seat Giant Center. Washington needs successful player development, but the Hershey side needs a winning hockey team.
Helmer's task is to marry those – sometimes-competing – objectives.
This past season tested Helmer's liaison abilities. After missing the postseason in 2017-18, the Capitals had overhauled the roster and installed a new coaching staff in Hershey. By midseason, however, Hershey had dropped to last place in the Atlantic Division. As Bears fans continued to grow restless, Hershey regrouped and put together a league-best .789 second half and eventually reached the second round of the Calder Cup Playoffs before falling to the eventual Calder Cup champion Charlotte Checkers.
Given that Helmer has seen the business from so many different angles – coming through New Jersey's abundant 1990s prospect pipeline, spending life on the NHL-AHL bubble as a player, captaining both championship clubs and mediocre teams, moving behind the bench, and then into management – he provides a well-rounded view of today's hockey business and how it has changed.
Earlier this summer, Helmer sat down for an extensive one-on-one interview with EP Rinkside. Here is the first segment of a three-part series with Helmer:
ON HIS EARLY-SEASON THOUGHTS AS LOSSES PILED UP
"I can still remember, we're going through that stretch, going down to the dressing room and to [head coach Spencer Carbery's] office. Kind of just looking at the floor, and he was looking at the wall after a loss."
"And, you know, what are we going to do?"
"That was one of the things going into the season that I was nervous about. Young team, new staff, are they going to not just gel together, but [also] learn the league quickly?"
"[Carbery] started with, 'I'm going to stay positive through this. I'm going to do whatever I can.'"
ON GUIDING A FIRST-YEAR HEAD COACH THROUGH EARLY LOSSES
For all of Helmer's success as a player, he also saw the losing side of the game. He was a veteran with the 2004-05 Grand Rapids Griffins and in 2006-07 with the San Antonio Rampage, teams that missed the postseason. His San Antonio club finished 32-48-2-4, second-worst in the Western Conference that season.
That experience with the highs and lows one level below the NHL helped Helmer to act as a sounding board for Carbery, one of the game's top coaching prospects. Carbery had arrived in Hershey possessing an impressive resume with success in the OHL as well as with Washington's ECHL affiliate, the South Carolina Stingrays. Losing was not in his past.
"We had a lot of talks. I'm kind of a positive guy, and I don't like to go [toward negativity]. I want to stay as positive as I can, especially for a new guy like that. I knew what type of coach [Carbery] was, I saw what he did in South Carolina with the teams that he had down there. I knew that his work ethic is through the roof."
"One of the best things with Spencer that I got going through the interview process was that he has a plan. It wasn't 'I'm going to be in the NHL in two years.'
"It was 'I'm going to take my time. I'm going to learn how to coach the right way and do the right things. And then hopefully in five to seven years, I'll be in the NHL.'"
"Just to see something like that goes a long way to [explain] a guy and his character."
ON MANAGING FAN DEMANDS
Hershey fans demand a certain standard. They have helped to create the formula that has kept the Bears in what is now the AHL since 1938.
Boos sent the Bears off the ice after the rival Lehigh Valley Phantoms pounded them at Giant Center, 6-1, this past December 22nd. Fan frustration had been building through the season's first two months, and those boos carried the Bears into their holiday break that weekend.
In leading the Bears, Helmer is in a similar role formerly held by long-time executives Doug Yingst and the late Frank Mathers. That pair is also in the AHL Hall of Fame, and Mathers is also in the Hockey Hall of Fame.
"I heard [those boos]. I want to win. Everybody wants to win, but I really want to win in my position with the history of the people who have sat at this desk."
ON BALANCING NEEDS FOR WASHINGTON AND HERSHEY
Yingst owned considerable autonomy to shape the Hershey roster as he saw fit, and he exercised that power to much success.
However, with the NHL's dramatic shift toward an even greater emphasis on player development in recent seasons, Helmer has less freedom than Yingst did.
"Not having that [general manager] title where [Yingst] used to be able to make [AHL] deals, it makes my job difficult."
But Hershey fans expect winning hockey, and they do not want excuses. The Washington-Hershey affiliation agreement is up for renewal after this coming season, and it has been Helmer's job to communicate each side's expectations and build a mutually beneficial relationship. Hershey offers the Capitals a set-up with geographical convenience, a high-quality facility, and excellent fan support, so Washington has every incentive to maintain that relationship.
"I've got a really good relationship with [Capitals director of player personnel] Chris Patrick where we talk almost every single day and, and he understands what the expectations are down here. We love winning, and he likes the feeling of developing in a winning atmosphere."
AROUND THE AHL
The Stanley Cup champion St. Louis Blues have been busy this summer reshaping San Antonio, their AHL affiliate. St. Louis named Jim Johnson the new associate coach in San Antonio, where he will join Rampage head coach Drew Bannister. San Antonio missed the Calder Cup Playoffs and finished last in the Central Division with a 31-38-6-1 record this past season. Johnson is replacing J.J. Daigneault, who is the QMJHL's Halifax Mooseheads' new head coach. Assistant coach Daniel Tkaczuk remains on the San Antonio staff. St. Louis and San Antonio are going into the second season of a five-season affiliation agreement. The 57-year-old Johnson played 829 regular-season NHL games as a defenceman before moving into coaching. Along with an AHL season in the Tampa Bay Lightning organization split as an associate coach and head coach for the Norfolk Admirals in 2009-10, he also has had assistant-coaching roles for Tampa Bay, Washington, the San Jose Sharks, and the Edmonton Oilers. Internationally, he also has worked with USA Hockey in a variety of roles.
Along with Johnson, San Antonio has added goaltender Adam Wilcox on a one-year AHL contract. The 26-year-old Wilcox was 13-8-5 | 2.82 | .896 in 28 regular-season games for the Rochester Americans this past season and has also spent AHL time in the Tampa Bay and Florida Panthers organizations. Wilson will compete for AHL playing time with second-year prospect Evan Fitzpatrick behind San Antonio number-one Ville Husso. Fitzpatrick, a 2016 St. Louis second-round pick, had an uneven rookie season divided between San Antonio and the Tulsa Oilers, the Blues' ECHL affiliate.
The Blues and Tulsa also renewed their affiliation agreement this week. Tulsa reached the ECHL's Western Conference Final this past season.
Elsewhere in the Central Division, the Chicago Blackhawks have strengthened the Rockford IceHogs. Chicago signed defenceman Philip Holm to a one-year, two-way contract. The 27-year-old will return to the AHL after one season in the KHL with Torpedo Nizhny Novgorod. In 2017-18, Holm ranked ninth in AHL scoring among defencemen with 12-26-38 in 63 regular-season games with the Utica Comets and Chicago Wolves.
PATRICK WILLIAMS
Patrick Williams covers the American Hockey League for EP Rinkside and NHL.com. You can also hear him weekly on SiriusXM NHL Network Radio and Tampa Bay Lightning Radio.
In addition to his AHL experience, he has five seasons of NHL experience covering the Winnipeg Jets for NHL.com, including the return of the NHL to Winnipeg in 2011 and the Jets' run to the Stanley Cup Playoffs in 2015.
In the 2015-16 season, he divided his time between the NHL and AHL after the return of the Manitoba Moose to Winnipeg and was named the winner of the James H. Ellery Memorial Award "in recognition of outstanding coverage of the AHL." Prior to joining NHL.com, he covered the AHL for a variety of media outlets, including Sportsnet.ca, The Hockey News, TSN.ca, and Sun Media. Along with his NHL and AHL experience, he also had assignments in the ECHL & the Ontario Hockey League while working his way up the hockey ladder.
You may also be interested in: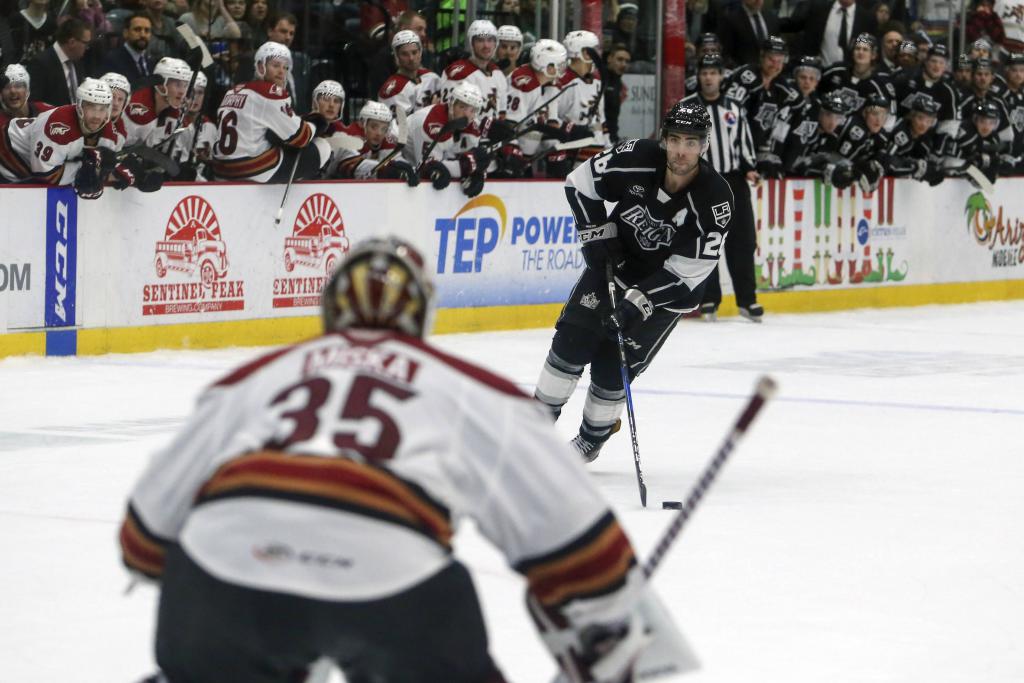 WILLIAMS: Let's Play AHL Match Maker Part 2
This article is about: