NHL Rookies
COHEN: Two Wild and Crazy Talented New York Rangers Prospects are Ready to Captivate the Fanbase
Some are ready for Henrik "The King" Lundqvist to retire. He's built a Hockey Hall of Fame resume already, but some hold the lack of a Stanley Cup ring against him.
This, combined with Lundqvist's advanced age and the general direction of the Rangers at present, has many in New York keen to find a successor. A not-insignificant number of which have already dubbed Igor Shestyorkin the heir apparent.
Shestyorkin spent much of his summer in New York, getting used to North America. Something that his Rangers teammate and fellow countryman, Vitali Kravtsov, did last summer and is now doing full time.
"I want to come to North America after the season (KHL) ends. I enjoyed my summer in New York. It was nice to feel needed," Kravtsov said last winter.
Not all fans and players have seen Shersterkin and Kravtsov play in the KHL. That's understandable. And a rookie camp in the summer and a few preseason games doesn't create instant chemistry. Rookie defenseman, Adam Fox likes what he's seen so far out of Shestyorkin.
[Read more: ROBENHYMER: The Excitement, Challenges That Adam Fox Grapples With Playing for his Hometown New York Rangers]
"He's pretty good. I saw him a decent amount over the summer. Obviously, a pretty good goalie and hard to score on," Fox told EP Rinkside. "I'm not too familiar with the 'K' and the different places but he knows how to stop the puck and that's a good start."
When Shesterkin got his first game in this summer he struggled at Traverse. We'll never know the real reason, but it was the start of a new chapter in his life and it came with different angles compared to the average KHL rink. The smaller ice rinks here can foul up goalies early on.
Kravtsov, on the other hand, was showing off his offensive prowess. It's easier for a forward to show off his stuff. Assists and goals provide that instantly, but he plays a 200-foot game and what's shone through for the young winger is the fact that he is hard to cover and conversely and covers players closely and has an active stick.
Here's the video evidence:
2 power play goals for Vitali Kravtsov.
That behind-the-net pass by Kakko to tie it up with 1:39 left.
THE unassisted game-winning goal.

As we gear up for the Traverse City Tournament finale, revisit Monday's storybook W vs. the Wild. pic.twitter.com/fh6MKjxg1v

— New York Rangers (@NYRangers) September 10, 2019
"He's been great. He's got good skill and he's a pretty big dude too, so I think he's going to be a great player for this organization. It's tough to come in and transfer his game to North American hockey. It always takes a while, but I think he's doing great and he just has to keep working every day and he'll be a great player," Lias Andersson, a teammate of Kravtsov's, remarked.
Shestyorkin had a good game against the Flyers in the preseason. He played the entire game and faced 40 shots. He gave up four goals but when you broke down his effort, he was really good. There were some bad turnovers and he made two-to-three five-alarm saves. His teammates liked what they saw.
"He did a great job. He's very talented and today he showed the potential he has," Andersson stated.
Kravtsov starred in the 2019 World Junior Championship. He had two goals and six points in seven games. He took home a bronze medal, but he also showed his versatility.
"We have a great team," Kravtsov said with pride. "I'm not feeling any pressure. I'm a centre for them so I've been working on my face-offs."
The Rangers are currently flush with centres, but in a bind — he can fill in. Will he be a winger for the rest of his career? Doubtful. At some point, I think he will prove his worth as a centre, maybe in a preseason, maybe when the team needs him to fill in and if that happens, he'll be ready. As a rookie, it's good to break him in on the wing because there are fewer defensive responsibilities.
A big key for Shestyorkin is he's able to make that key first save and then it's up to his team to clear the puck or skate it out to safety.
Igor Shesterkin making some big stops for the @NYRangers. pic.twitter.com/xzxbCdQ8KF

— MSG Networks (@MSGNetworks) September 19, 2019
It might be easy to say he needs to work on his rebound control but some of the saves he's making are crazy good. You will see him routinely stop three or four shots that you swore wore going in. At some point, he may get a reputation for that and if he does, he will get into the shooters' heads.
Back to Kravtsov. The Rangers had him playing with Chris Kreider the other night. He's a solid teammate and NHL veteran who could show him a few things on and off the ice. After a recent game, Kreider spoke about the young netminder instead.
"He's so efficient in the net, really good on his angles, really good on first shots. It's really difficult when we're having trouble inside the blue lines when we're having trouble getting north, especially on him. It's hard to beat a team when they're set up in their defensive zone structure and they did a good job forcing turnovers and we also kind of shot ourselves in the foot a few times. It's hard to ask him to make 4 or 5 saves each possession, especially the stuff in tight with the traffic getting in the big bodies that they have. He battled all night and he should be proud of his effort."
Both guys may make the opening night roster. If Shestyorkin doesn't, it's only because they want him to have more playing time. If he does, nobody will be surprised. There's more to come from this Russian duo and we're just getting started.
You may also be interested in: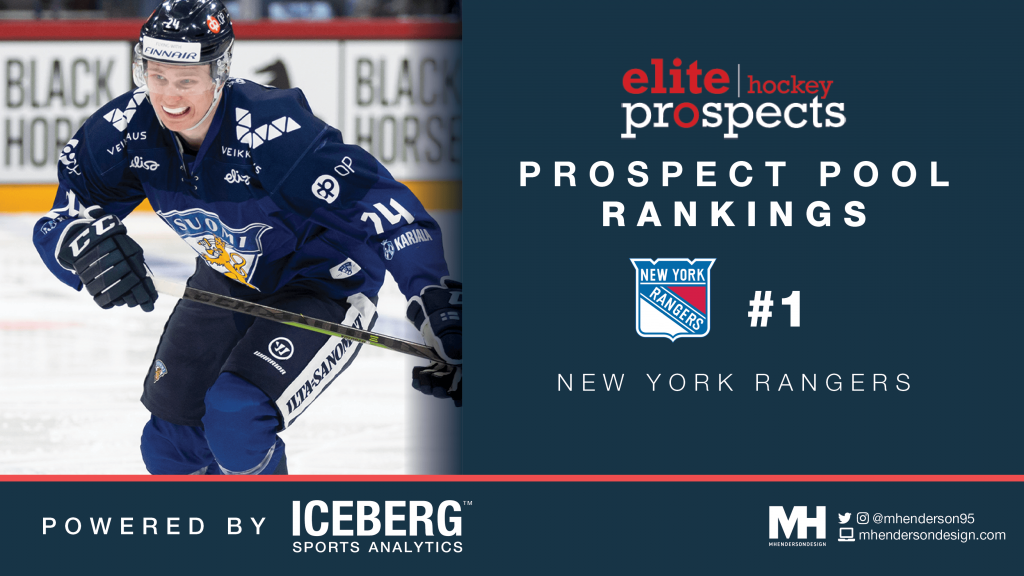 EP Rinkside Prospect Pool Rankings: No. 1 Ranked New York Rangers
This article is about: