Features
The Rent Is Too Damn High: How the Barracuda deal with the high cost of living in San Jose
This article was written by Sheng Peng as a guest contribution to EliteProspects Rinkside. Peng covers the San Jose Sharks and Barracuda for Fear the Fin. His work has also appeared at The Hockey News, NBC News, and VICE Sports.
Players got more than just a better suntan when the San Jose Sharks organization moved its AHL franchise from Worcester to San Jose in 2015.
They got sticker shock.
Micheal Haley made the move from Worcester to San Jose in 2015. He recalled the disparity in housing prices between the two cities, "You start looking online, you're like 'Whoa!'"
According to housing rental portal Zumper, in the summer of 2015, the difference between renting a one-bedroom apartment in San Jose, compared to Worcester, was, on average, over $1,300 a month.
Things haven't changed much.
The average monthly rent for a one-bedroom in San Jose is now over $2,500. On the other hand, the minimum AHL salary was $47,500 in 2018-19.
"When you're making 45, 50 thousand dollars a year, that's a substantial amount to be taken out every month," said Aaron Dell, who also migrated from Worcester. "That's almost one of your full two-week checks. It's like you're getting paid half."
Haley knows all about this. He began his AHL career in the New York Islanders organization in 2007.
"When I started in the minors, we lived in Bridgeport. Connecticut was expensive for us. I was paying two grand a month. A paycheck was probably $2,200," Haley laughed. "I was making 40 grand."
While most AHL players earn more than the minimum, unless they're veterans, they're probably still making under six figures.
And unlike the ECHL, the AHL doesn't cover housing costs for players. So while this isn't so much a problem in say, Hershey, where a one-bedroom can be had for about $800, the heart of Silicon Valley is another matter. Where's a minor-league hockey player to hang his helmet in one of America's most expensive cities?
First, you're not getting a one-bedroom.
Dell shared a place with two teammates in his first Barracuda campaign, "It was about $3,300 for three people, empty. Rented furniture on top of that, about $1,300 a month in total."
In Hershey, a three-bedroom goes for about $1,300.
Second, you'll need a flexible lease. A one-year lease is a non-starter for a player who isn't likely to spend his summer in San Jose.
"The toughest part about finding apartments here is to get away from the full-year lease," Barracuda assistant coach Jimmy Bonneau said. "A lot of places raise prices if you want seven or eight months. You want a place that's lenient with the move-out date."
Barracuda captain John McCarthy, another Worcester to San Jose transplant, noted, "The majority of the guys on the Barracuda live in a complex that has been pretty good to them, flexible leases and stuff like that."
Third, you must save money where you can.
"Cook at home," Bonneau offered. "Guys will get a barbeque, cook for a group, it's always cheaper."
The organization can lend a hand here.
"There's breakfast at the rink," McCarthy said. "The team takes great care of us with nutritional supplements too."
"That's something that's completely changed," Bonneau, who played in the AHL from 2006-15, pointed out. "Guys are treated so differently. Over the last five, six years, there's really a change in nutrition and support for the AHL. Now, most of the meals are provided."
In all, a young AHL player's experience isn't much different than that of most 20-somethings.
"It's about looking at your paycheck, no matter what the amount is, and figuring out what you need to live," McCarthy said. "The rent, groceries, car payments, gas, the necessities, try to limit the entertainment spending."
The recently-engaged 33-year-old added, remembering how he and his teammates used to pinch pennies in Worcester: "It was a college town. Different restaurants had specials on different nights.
"The movie theatre had a discount night, I think it was Tuesday nights. And we'd go to the movies that night.
"That's life."
Dell offered a more creative alternative.
"I've heard of guys who will gamble a lot. I've played with guys who have played with guys that have told me that happens.
"Blackjack and roulette, things like that. There's guys who do sports gambling, basketball or football.
"But if you're doing that to make money, that's not a very good idea. It generally doesn't work out."
However you make it work, San Jose is an expensive proposition. The same could be said about AHL cities like San Diego, Chicago, and Toronto.
"You probably spend five or six thousand more on rent, taxes here [than other AHL players]," estimated Bonneau.
"The cost of living difference should be compensated for in some kind of way," Dell mused. "At the NHL, it's not that big of a deal. For guys making 50-thousand a year, living in Buffalo, that's fine. But here, you're making half that plus you're paying the taxes on it."
Dell has a point. In virtually every other industry, companies offer salaries that reflect the local cost of living.
"I've never heard of any talk to make it more commensurate," said Elite Prospects AHL columnist Patrick Williams. "But it can definitely be an issue. I know there was quite a bit of price shock for players."
This might be something to revisit in future PHPA-AHL collective bargaining talks.
Both McCarthy and Bonneau, however, were able to look on the bright side of the current agreement.
"An important step in your career is your first year, learning how to manage a paycheck," McCarthy said. "When you make the NHL and the paycheck is that much bigger, these habits you formed when you were younger can carry over, and lead to a successful life after hockey."
The shared struggle in the AHL can also create a lasting bond between teammates.
"The players want to be around each other. It's kind of the in-between between college, juniors – there's not one thing you do without the other – and the NHL," Bonneau indicated. "In the NHL, you're still a team, but everybody's got a big picture, a family, a lot of their own stuff on the side. The American league is the last step where you get a little more of that fraternity, that closeness."
"I don't think it's that bad," Haley said. "When you're 20 to 23, and you don't have kids, all you need is a room anyway, right? It's probably fun."
You may also be interested in: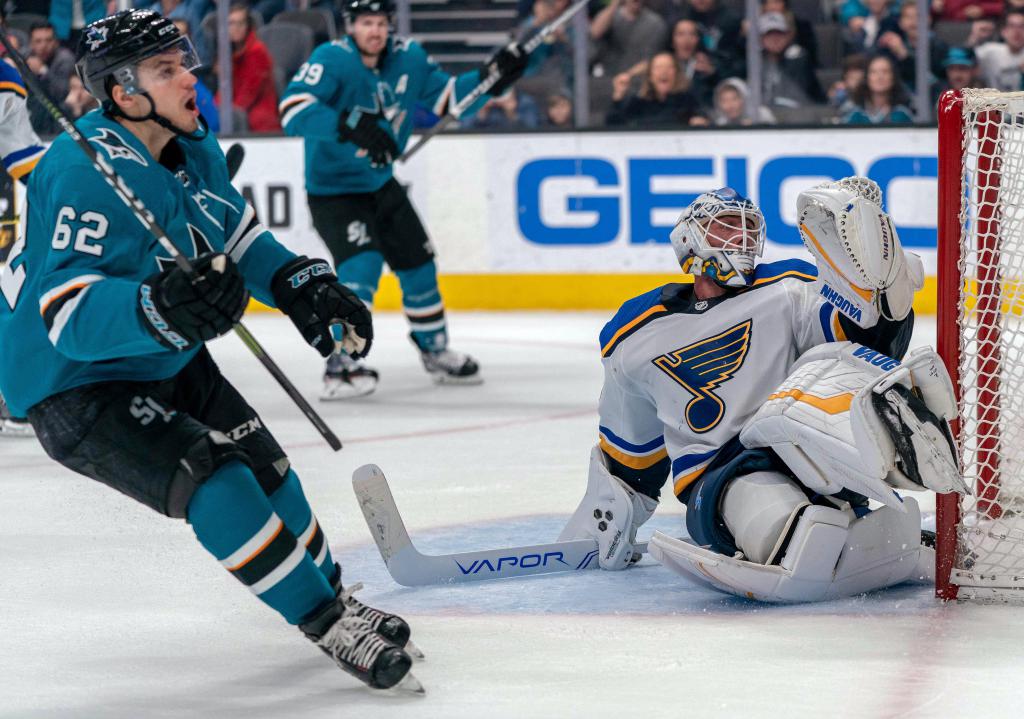 COHEN: San Jose Sharks a Model Franchise for Drafting & Player Development
This article is about: