Column
Around the AHL: The Hartford Wolf Pack are Back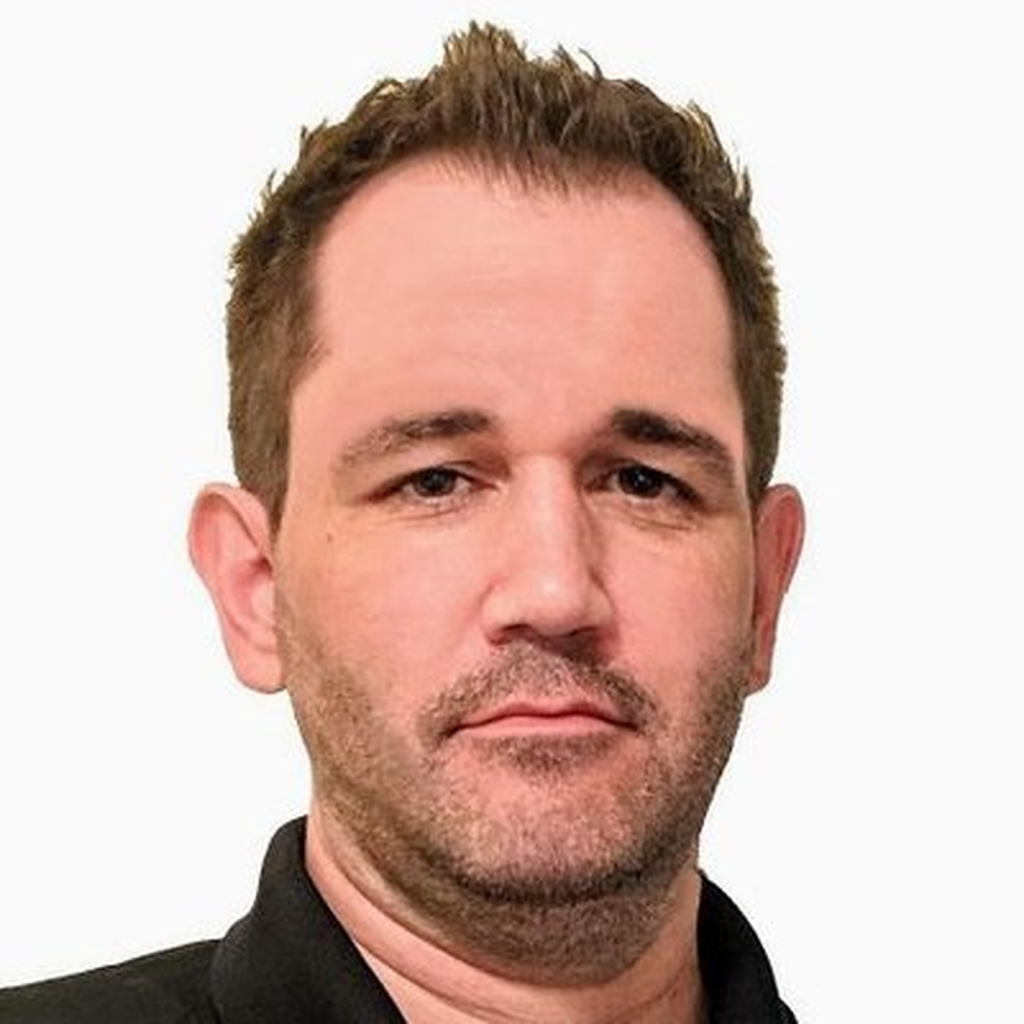 Patrick Williams
The New York Rangers could hardly bring star goaltending prospect Igor Shestyorkin over to North America for AHL development only to stick him with the skeleton crew that wrapped up last season for the Hartford Wolf Pack.
Or forward Vitali Kravtsov. Or rookie defenceman Joey Keane. Or any of the other prospects that the Rangers hope to develop in Connecticut's capital city. Shestyorkin, Filip Chytil, and Ryan Lindgren have all earned promotions to New York. Yegor Rykov had to play catch-up after missing two months while injured. Kravtsov is another work in progress.
[Read more: EP Rinkside Prospect Pool Rankings: No. 1 Ranked New York Rangers]
Last season the Wolf Pack were in a midseason playoff hunt when Rangers management took a wrecking ball to the roster with 37 games to go in the AHL regular season. First went Cole Schneider, the fourth Wolf Pack captain in as many seasons to be traded away midseason. Also moved out was veteran sniper Peter Holland along with goaltenders Marek Mazanec and Dustin Tokarski. The moves yielded defenceman Darren Raddysh, Connor Brickley (2-4-6 in 13 games for Hartford), and a seventh-round draft pick for the organization. Holland had 20 goals in 52 games and went on to chip in another 7-9-16 in 21 games for the Rockford IceHogs. Schneider's 10-12-22 in 24 games for the Milwaukee Admirals helped push that team into the Calder Cup Playoffs. Tokarski played a key role on a run to his second Calder Cup championship.
[Read more: Alex Nedeljkovic-Dustin Tokarski Tandem Star for Charlotte Checkers]
Add up those losses and Hartford had an 11-19-5-2 mark in the 37 games after the Schneider trade. That landed Hartford last in the Atlantic Division and gave the Wolf Pack their sixth playoff miss in seven seasons. Head coach Keith McCambridge ended up paying for that talent exodus with his job after two seasons; McCambridge had taken the Wolf Pack to a 23-point improvement in 2017-18, his first season running Hartford. Assistant coach Joey Mormina also was not retained. In Hartford's regular-season finale, McCambridge was only able to dress six players from his opening-night lineup.
All of that has changed for the Wolf Pack, who have a 23-9-3-5 record and points in seven of their past eight games (6-0-1-0). Going into play on Friday night, the Wolf Pack have a three-point edge on the Hershey Bears for the Eastern Conference lead. On Saturday night, the Wolf Pack go into Hershey, where they took a 2-1 decision on January 8th. The game will conclude a four-game journey.
The turnaround started this past May 3rd when the Rangers completed entry-level deals that brought Shestyorkin and Kravtsov from the KHL. Shestyorkin, a 2014 fourth-round pick by the Rangers, had put together a dream season with SKA St. Petersburg. He went 24-3-1 | 1.11 | .953 in 28 regular-season games. He won his final 10 games in the regular season, five of them shutouts, and had a 0.60 GAA to go with a .974 save percentage. The Rangers had taken Kravtsov ninth overall in the 2018 NHL Draft, and he quickly generated excitement playing with Chelyabinsk. He put up 6-5-11 in 16 playoff games as a 19-year-old.
[Read more: Two Wild and Crazy Talented New York Rangers Prospects are Ready to Captivate the Fanbase]
Two weeks later the Rangers brought back fan favourite John Davidson as the new team president. On July 1st, the Rangers went to work to revamp the Hartford roster. They signed two-time Calder Cup winner Vincent LoVerde to guide their blue line. Forwards Greg McKegg and Danny O'Regan signed free-agent deals. They added further organizational depth with free-agent forward Phil DiGiuseppe. New York completed the overhaul this past July 29th with the hiring of Kris Knoblauch as the new head coach in Hartford. Joining Knoblauch was new associate coach Gord Murphy.
Hartford started the season 8-0-0-1 and has had only a few brief stumbles since then.
Start in net with the 24-year-old Shestyorkin, who went 15-4-3 | 1.93 | .932 and put up three shutouts in 23 games for the Wolf Pack before a long-awaited promotion to the Rangers last week. Behind him has been rookie Adam Huska. The 22-year-old out of nearby University of Connecticut had mop-up duty during Hartford's dreadful finish last season, but this season he teamed up with Shesterkin and is 8-4-4 | 2.86 | .900 through 18 games. The tandem has helped the Wolf Pack to a third-place tie in goals-against at 2.60.
Having a standout like Shestyorkin in net can smooth over any deficiencies in a team's game, but they have been solid in all three zones. They rank 11th in the AHL at 28.9 shots-against per game.
"I think we're a very solid team through the neutral zone," LoVerde stated. "I think we eliminate our opponent's chances. And I think we're a good team at breaking the puck out. When we're doing those things and making plays into the offensive zone and attacking with speed. I think we're very effective."
"We're usually on the right side of the puck."
Offensively, the Wolf Pack still lack some bit, but they have improved to 20th in league scoring. And the improved depth has paid off for Hartford, a team that finished 26th in scoring last season. McKegg ended up sticking with the Rangers, but DiGiuseppe is 11-11-22 in 39 games in Hartford while O'Regan has 9-11-20 in 40 appearances.
Still, Hartford has faced its share of challenges and drama. Kravtsov left the team at the end of October for the KHL. But that experiment went poorly, and he eventually went back to Hartford; he has 3-2-5 in 17 AHL games. Lias Andersson later left the Wolf Pack in December and was subsequently suspended by the organization. He remains suspended. Now Shesterkin is in New York, perhaps to stay.
But Knoblauch has been able to lean on a strong veteran core in his first AHL stint. He had spent the past two seasons as a Philadelphia Flyers assistant coach, his lone professional experience. However, he had wildly successful CHL coaching career that included coaching Connor McDavid.
"As a coach, if your job is easy, it's usually because the leaders are setting the stage and leading the proper way," Knoblauch said. "They do a lot of the coaching just because guys are following what they're doing. So those guys made my job a lot easier, especially my situation coming in here for my first year."
The Wolf Pack and Huska allowed five goals in the opening 18 minutes on Wednesday night, but the team battled back with five unanswered goals to force overtime and at least grab a point. Before that outing, Huska had had three straight strong starts.
An AHL captain in the Los Angeles Kings organization and part of the perennially successful Toronto Marlies, LoVerde knows what a supportive but excuse-free environment looks like. Shestyorkin's departure to the Rangers is one such example.
"[Shesty], I mean, he's just he's obviously a great goalie," LoVerde said. "That being said, we have full faith in Adam, and he has done a great job. He's big….so we have full faith in him, and we're excited for what he can do."
Among the holdovers from last season's team, LoVerde saw enough in place to form a strong foundation for top prospects like Shesterkin and Kravtsov who had plenty of adjustments without having to also deal with a depleted dressing room.
"The holdover guys, you could tell they weren't happy losing," LoVerde said. "They were guys who came in this year wanting to win, to compete. And they've all done a great job this year. You know I wasn't quite sure what you know what the locker-room culture would be coming into this situation, but it has been excellent."
"They were sick of losing, they wanted to win this year, and they've led the charge."
Said of one of those holdovers, leading scorer Vinni Lettieri (17-17-34 in 40 games), "We're a tight team on and off the ice. You support each other whether it's a game, practice, or off the ice."
Knoblauch and that veteran core were put in place to help ease the transition for those key Rangers prospects.
"He's a very approachable coach," said LoVerde, who won Calder Cup championships playing for standout AHL coaches Mike Stothers and Sheldon Keefe. "Murphy has been a great mentor. Both of them are approachable, and they both want to see guys improve daily."
LoVerde has been through deep playoff runs and knows what a winning roster – and mentality – look like.
"It's a long season," he stated. "We still have got a lot of work here, but I like the trajectory of this team."
WITH HONOURS
Grand Rapids Griffins goaltender Calvin Pickard is the latest CCM/AHL Player of the Week winner.
Last week Pickard led Grand Rapids to three badly needed victories and finished 3-0-0 | 1.33 | .953. He is 13-8-3 | 2.90 | .902 in 24 games after signing with the parent Detroit Red Wings this past summer. He is on recall to Detroit.
BREAK UP THE DEVILS
Here come the Binghamton Devils, who have risen from a last-place burial spot by putting up eight consecutive victories.
Binghamton made the Cleveland Monsters their latest victim in a 5-2 home victory on Wednesday. Goaltender Evan Cormier put up 40 saves against Cleveland. Forward prospects Nathan Bastian and Joey Anderson each contributed two goals. They have outscored opponents, 32-17, during their streak. That has pulled them to within seven points of a playoff spot after a 9-17-4-0 start to their season.
Next, the Devils visit the Lehigh Valley Phantoms on Friday night. On Saturday they host the Syracuse Crunch, a team that they have defeated three times during the streak.
WESTWARD BOUND
TSN will take over for Sportsnet in bringing the AHL All-Star Classic for fans across Canada. NHL Network will have the US broadcast, and AHLTV will stream the two-day event worldwide. The Ontario Reign are hosting the event, the first time that the AHL has staged it on the West Coast.
The AHL All-Star Skills Competition is set for Sunday, January 26th at 8 p.m. Eastern (5 p.m. Pacific). The following night the AHL All-Star Challenge will air at 10 p.m. Eastern (7 p.m. Pacific).
ON THE MOVE
Binghamton lost forward Michael McLeod to the New Jersey Devils on Thursday. The 12th overall pick in the 2016 NHL Draft is 5-13-18 in 32 games for Binghamton. Goaltender Cory Schneider also is on recall to New Jersey. The NHL veteran is 4-4-0 | 3.00 | .894 in eight games for Binghamton.
NHL veteran forward Chris Stewart is on his way to the AHL having last played in the league in 2009-10. The Philadelphia Flyers assigned him to Lehigh Valley on Thursday. He had a 25-goal season as a rookie while in the Colorado Avalanche organization back in 2007-08.
A pair of top prospects are back with the San Diego Gulls. Going from the parent Anaheim Ducks to San Diego on Thursday were forwards Maxime Comtois and Isac Lundeström. Comtois, 21, has 5-6-11 in 29 games for the Ducks as a rookie. He has six assists in eight games for San Diego. He went to Anaheim as a 2017 second-round pick. Lundeström is 20 and in his first full North American pro season after spending part of last season in the SHL. A 2018 first-round pick by Anaheim, he is 2-7-9 in 21 games with San Diego and also has four assists in 15 outings with the Ducks.
AROUND THE A
The Charlotte Checkers have barged their way into the Atlantic Division's third-place slot after sweeping a two-game home set against Hershey earlier this week. Significant offseason roster changes had hampered the Checkers in the first two months of the season and had them fighting to stay out of last place in the division, but they have won nine of their past 10 games. Carolina Hurricanes top prospect Janne Kuokkanen added three assists in each of the games against Hershey.
Charlotte has a pair of weekend games at home against Toronto, their opponent in last season's Eastern Conference final. Charlotte finished off Toronto in a six-game series before taking the Calder Cup in five games against the Chicago Wolves.
Going the opposite way is Lehigh Valley. Philadelphia was very active in free-agency to retool the Phantoms, but the mix has not worked. Lehigh Valley pulled out a 5-4 win against Syracuse at home on Wednesday, but they remain 10 points out of a playoff spot and stuck seventh in the Atlantic Division. The Phantoms are 30th in scoring at 2.33 goals per games, 29th on the power play, and have a penalty kill that is 21st. Veteran T.J. Brennan, a two-time Eddie Shore Award winner as the AHL's top defenceman, has only dressed for 28 of the Phantoms' 40 games so far. He has reached 21 or more goals three times in the AHL, but he is only 1-7-8 this season.
A four-game losing streak has pushed the Rochester Americans into second place in the North Division after leading the Eastern Conference at different points in the first half. Rochester hosts Cleveland on Friday night before a long trip for back-to-back road games at Lehigh Valley and Hershey.
Syracuse continues to flounder despite one of the best rosters in the Eastern Conference. After the 5-4 loss at Lehigh Valley on Wednesday, the Crunch are on a 4-8-0-2 tailspin that has them five points out of a playoff spot.
Among the problems for Syracuse is discipline. They surrendered 11 power-play opportunities in a shootout loss last weekend in which they blew a three-goal lead along with two two-goal advantages. Syracuse allowed another seven opposing power-play chances at Lehigh Valley, and the Phantoms converted on two of them in the third period to break open a 3-3 game. While the penalty kill has largely held firm at 10th in the league, it has been overworked; the Crunch have been shorthanded 171 times this season, fifth-most in the AHL.
The Belleville Senators are off to a 1-1 start on their massive eight-game road trip that stretches 16 days. They have a four-game point streak going into a Saturday night trip to Grand Rapids. Grand Rapids has an eight-game homestand that includes that visit from the B-Sens. They are 2-0-0-1 so far after a shootout loss to Rockford on Wednesday. The Griffins do not go back on the road until January 31st.
After a three-game "slump" earlier this month, the league-leading Milwaukee Admirals have responded. They followed an 0-2-1-0 stumble by taking three consecutive wins, all against the Rockford IceHogs. They followed that with a home shootout win against the Wolves.
The clock is ticking for the San Antonio Rampage, who lost three home games in three days last weekend. Starting next weekend, they face a stretch of 12 of 13 games on the road. Their .382 road point percentage is fifth-worse in the AHL. With Milwaukee running away at 62 points and 22 points clear of a playoff spot, real estate is tight in the Central Division. Five teams are separated by three points for the fourth playoff spot in the division. The second-place Iowa Wild are also relatively secure at 49 points, six points ahead of third place.
Since the Christmas break, the Tucson Roadrunners have gone 3-3-1-0. That along with a 6-3-0-0 run by the Stockton Heat in that same span has tightened the Pacific Division race. That has cut a seven-point Tucson lead on Boxing Day to two points. Both teams will be in Southern California on Friday night – the Roadrunners visiting San Diego, and the Heat at Ontario.
Despite sitting last in the AHL, the San Jose Barracuda have shown an ability to blow out quality opponents. They finished a four-game homestand by pounding the Colorado Eagles, 7-2, on Wednesday night. A week earlier they had ripped Ontario, 9-0, at SAP Center. However, they only managed one goal in losing back-to-back home games to rival Stockton this past weekend. San Jose remains nine points behind the Bakersfield Condors for the Pacific Division's fourth playoff spot.
You may also be interested in: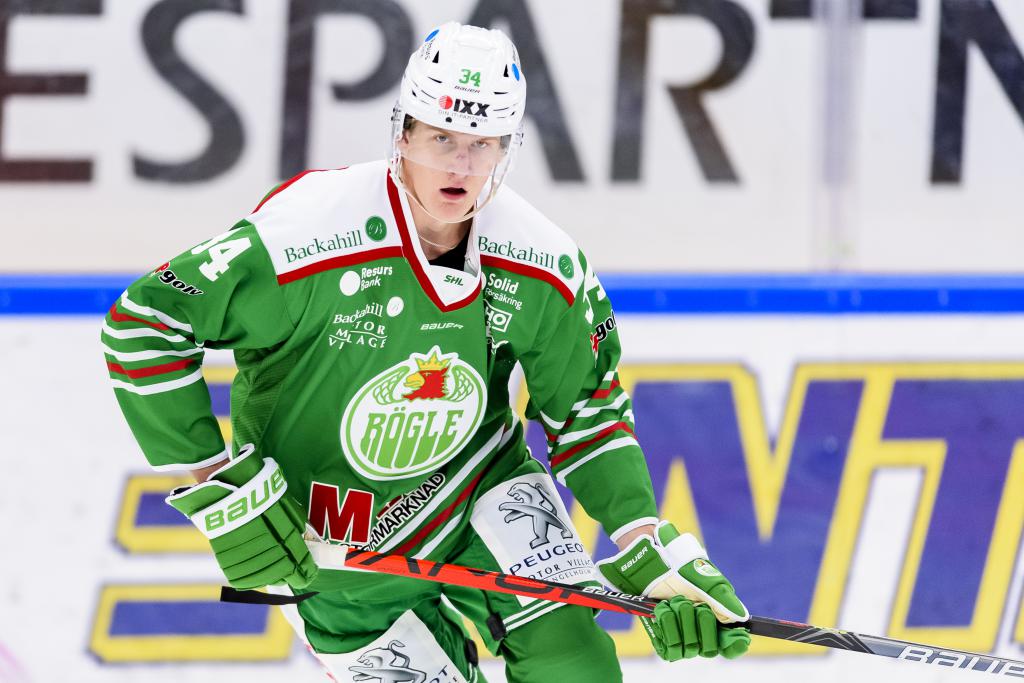 Post-Draft Prospect Profiles: Adam Edström No. 161 to the New York Rangers
This article is about: