Column
Around the AHL: Breaking Down the Best of the West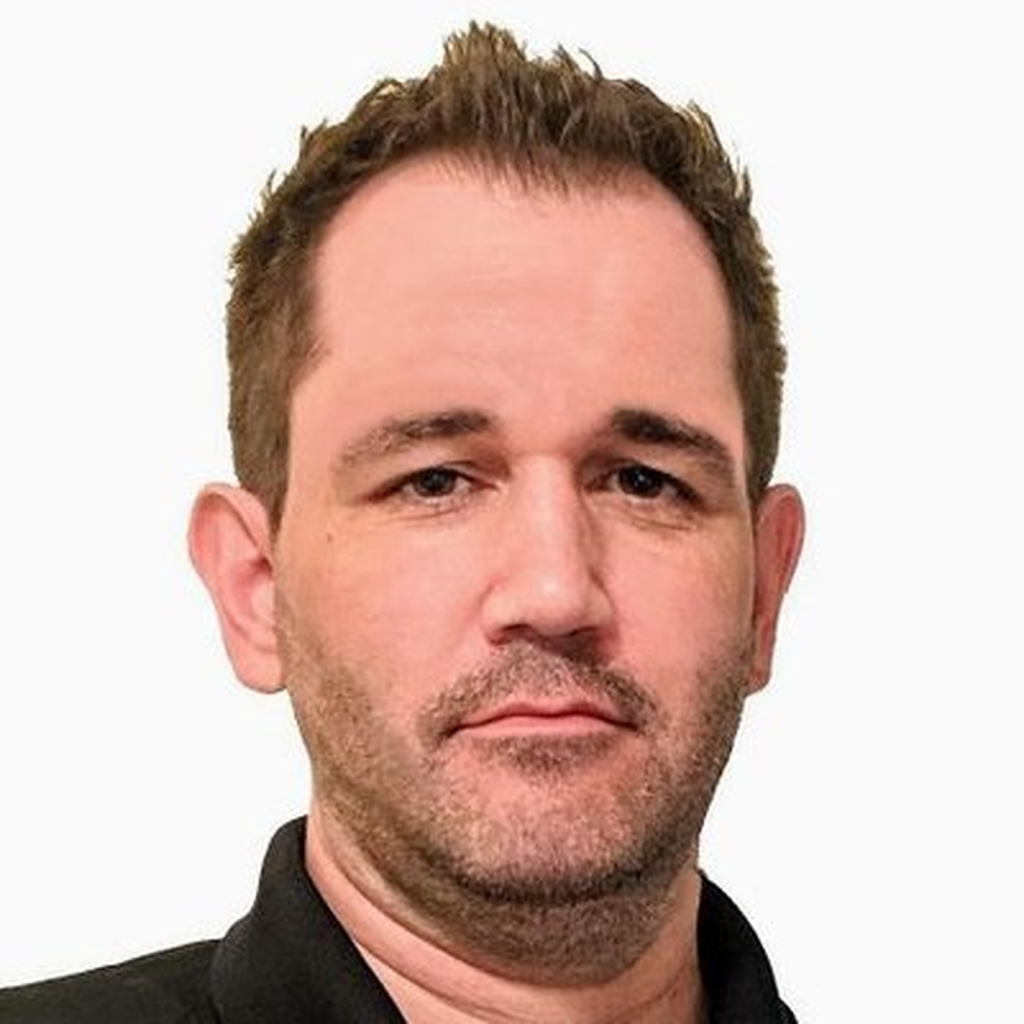 Patrick Williams
Last week served up a breakdown of the AHL's Eastern Conference, starting with the eight clubs that hold playoff spots. The Western Conference is up this week:
CHICAGO WOLVES (VEGAS)
Last season's Calder Cup finalist, the Wolves had a mediocre start. They even fell to 9-13-2-0 before December's arrival. Since then, they have built a 12-6-1-2 record to
move into the thick of the playoff race. But they are facing plenty of pressure with two teams each a point behind, and traffic jamming up behind them.
They are ninth in shots-against, but there are worrisome indicators for head coach Rocky Thompson's club. They are 30th in the AHL in shots-per-game at 27.4. The offence has sputtered accordingly at 2.47 goals per game. That production has come with a relatively solid middle-of-the-road power play. If the power play ever stumbles, that could spell further offensive trouble for the Wolves.
COLORADO EAGLES (COLORADO)
Despite early recalls that cost the Eagles both Adam Werner and Antoine Bibeau in net, the Eagles have prospered. An injury cost the Eagles the use of Bibeau, but Werner is looking every bit a legitimate prospect. Werner has teamed with AHL signee Hunter Miska to give Colorado a strong one-two goaltending tandem.
Eight consecutive wins as part of an overall 10-game point streak helped to put Colorado on solid playoff footing. Relying on a strong veteran base, the Eagles also know how to attack opponents early. They have led after the first period 23 times against nine times trailing.
The underlying numbers for the Eagles are all quite solid. One potential red flag is special-teams play – Colorado is 23rd on the power play and 22nd on the penalty kill.
IOWA WILD (MINNESOTA)
Once among the doormats of the AHL in past seasons, Iowa is well on track for a second consecutive trip to the Calder Cup Playoffs.
The Wild bombard opponents with pucks and are second in the AHL at 33.1 shots per game. They have the AHL's eighth-best power play and are fourth overall shorthanded. Gerry Mayhew and Sam Anas are among the AHL's most dangerous offensive talents, and D Brendan Menell continues to make a strong case for eventual promotion to Minnesota. Kaapo Kähkönen has been stout in net, and rookie Mat Robson has provided a reliable sidekick.
Unlike last season, the Wild have a much less demanding second-half travel schedule. That grind stretching nearly two months preceded a sudden decline that nearly cost Iowa a playoff berth.
MILWAUKEE ADMIRALS (NASHVILLE)
Milwaukee's franchise-record 13-game winning streak sent the team en route to running away with the Central Division.
The Admirals are playing .756 hockey and hold a 10-point lead on Iowa. Forty-five games into the regular season, Milwaukee is 22 points clear of the divisional playoff line. At one point during the streak, the Admirals clicked at 40-plus percent on the man-advantage. They're first on the power play and sixth on the kill. Goaltenders Connor Ingram and Troy Grosenick have offered a standout prospect-veteran pairing that has given Milwaukee a quality performance nightly.
So now the attention turns toward tweaking details for the Calder Cup Playoffs. One area of concern?
Penalty trouble. Milwaukee has been shorthanded 192 times, tied for seventh-most in the AHL.
ONTARIO REIGN (LOS ANGELES)
Somehow the Reign are in the thick of the Pacific Division race.
That "somehow" is goaltending prospect Cal Petersen, who faces a constant stream of opposing shots. Petersen, 25, faces an average of 34.2 shots nightly, and leads AHL goaltenders in games, minutes, shots-against, and saves. So far he has held up at a reasonable 16-15-4 | 3.45 | .906, given the circumstances.
Ontario is 30th in shots-against per game (36.0). They are also 28th on both the power play and penalty kill.
The Reign remain in contention, but their footing is very tenuous.
STOCKTON HEAT (CALGARY)
Steady for most of the season, the Heat have had their first stumble of the season.
Stockton lost four of five games going into the AHL All-Star break. Breakout forward Matthew Phillips is out with a fractured kneecap.
But the Heat are first in the AHL at 3.75 goals per game, and first place in the Pacific Division remains within sight. Forward prospect Glenn Gawdin has excelled, and there is a strong veteran presence in the Stockton lineup. Second on the power play, the Heat also lead the AHL on the penalty kill.
Goaltender Jon Gillies has been strong, and newcomer Artyom Zagidulin has hung in there for Stockton.
TEXAS STARS (DALLAS)
What a season.
The Stars nearly buried themselves for good in November with 12 consecutive losses, the longest slide in team history. But then they neutralized much of that damage with an 8-0-0-1 run into December. Throw in a six-game winning streak in January, and Texas is back in business.
Their penalty kill, last in the AHL, remains a major issue. Fourth in the Central Division, they also have four teams within six points chasing them.
TUCSON ROADRUNNERS (ARIZONA)
Like their namesake, the Roadrunners play fast.
Head coach Jay Varady has stressed that up-tempo approach and Tucson has thrived. Keeping pace with Milwaukee at one point in the season, Tucson has since slowed down somewhat. This is a team with a deep group of forwards, and plenty of back-end offensive help as well.
Rookie Ivan Prosvetov has sparkled in net for Tucson. If the Roadrunners could cut their 30.9 shots-against per game even slightly, he could take off even further.
Arizona had struggled for years to build a strong AHL foundation for prospect growth. But Varady, John Chayka, and Steve Sullivan – along with a finally finding a stable home two hours south in Tucson – have enabled the Coyotes finally to create that proper environment.
DONE DEAL
Hockey continues to boom in California.
Now the San Jose Barracuda will have their own home. San Jose City Council unanimously approved an expansion of Solar4America Ice at San Jose, the practice facility for both the Barracuda and parent San Jose Sharks.
The plan will expand the existing facility by 200,000 square feet that will include a new dedicated 4,200-set arena for the Barracuda. The AHL club currently plays at SAP Center and its more than 17,000 seats. Construction will begin in April, and the facility should be ready for Barracuda home games by the start of the 2022-23 season. Part of Sharks Ice, a collection of three ice facilities in the Bay Arena, the project will also increase available ice for public use. Sharks Ice hosts the largest adult hockey program in the United States.
In 2021-22, California will add its sixth AHL entry when the new Seattle expansion club sets up its affiliate in Palm Springs. That team will skate in a soon-to-be-built $250 million arena and practice facility.
WITH HONOURS
Bakersfield Condors goaltender Stuart Skinner is the latest CCM/AHL Player of the Week award winner.
Skinner went 3-1-0 | 1.50 | .946 in four games for the Condors last week, including grabbing his first AHL shutout. The Edmonton Oilers took Skinner in the third round of the 2017 NHL Draft. He is 15-10-3 | 3.17 | .897 in 30 games for the Condors, who are in a tight Pacific Division race.
AROUND THE A
The Providence Bruins will not have veteran NHL forward David Backes. The 35-year-old was waived by the parent Boston Bruins, and he cleared waivers on January 18th. After being given time off, Backes and Boston general manager Don Sweeney agreed that the one-time NHL captain will not report to Providence. He had 1-2-3 in 16 games this season for Boston. He signed a five-year, $30 million free-agent deal with Boston in July 2016.
Hartford Wolf Pack general manager Chris Drury will also serve as general manager of Team USA at the IIHF World Championship in May. The Wolf Pack lead the Eastern Conference going into play Friday.
Wilkes-Barre/Scranton Penguins head coach Mike Vellucci took back-to-back wins in his return to Charlotte last weekend. Last season he led the Checkers to a Calder Cup while also winning the Louis A.R. Pieri Memorial Award as the AHL's coach of the year.
The San Antonio Rampage will play their final home game on Friday before undertaking a 10-game road trip next week. They are seventh in the Central Division, five points behind fourth-place Texas.
After starting the season 0-6 and scoring 10 goals in that span, the San Diego Gulls have averaged 3.48 goals in their 33 games since then.
You may also be interested in: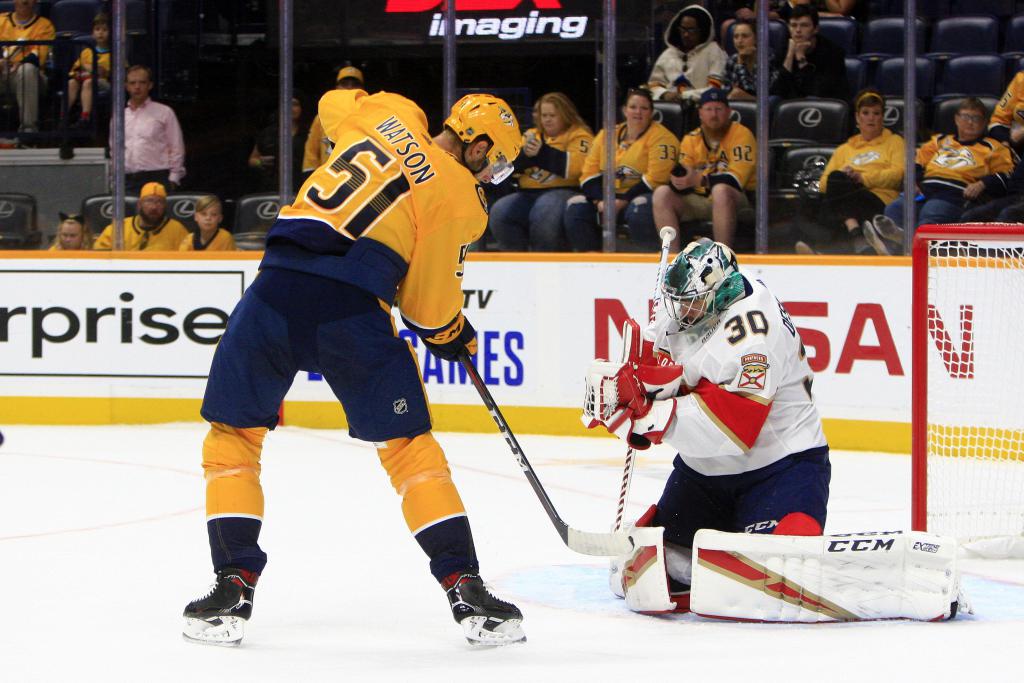 Around the AHL: Breaking Down Early Returns Across the AHL
This article is about: