Column
Around the AHL: Eaves Back After A 26-Year Absence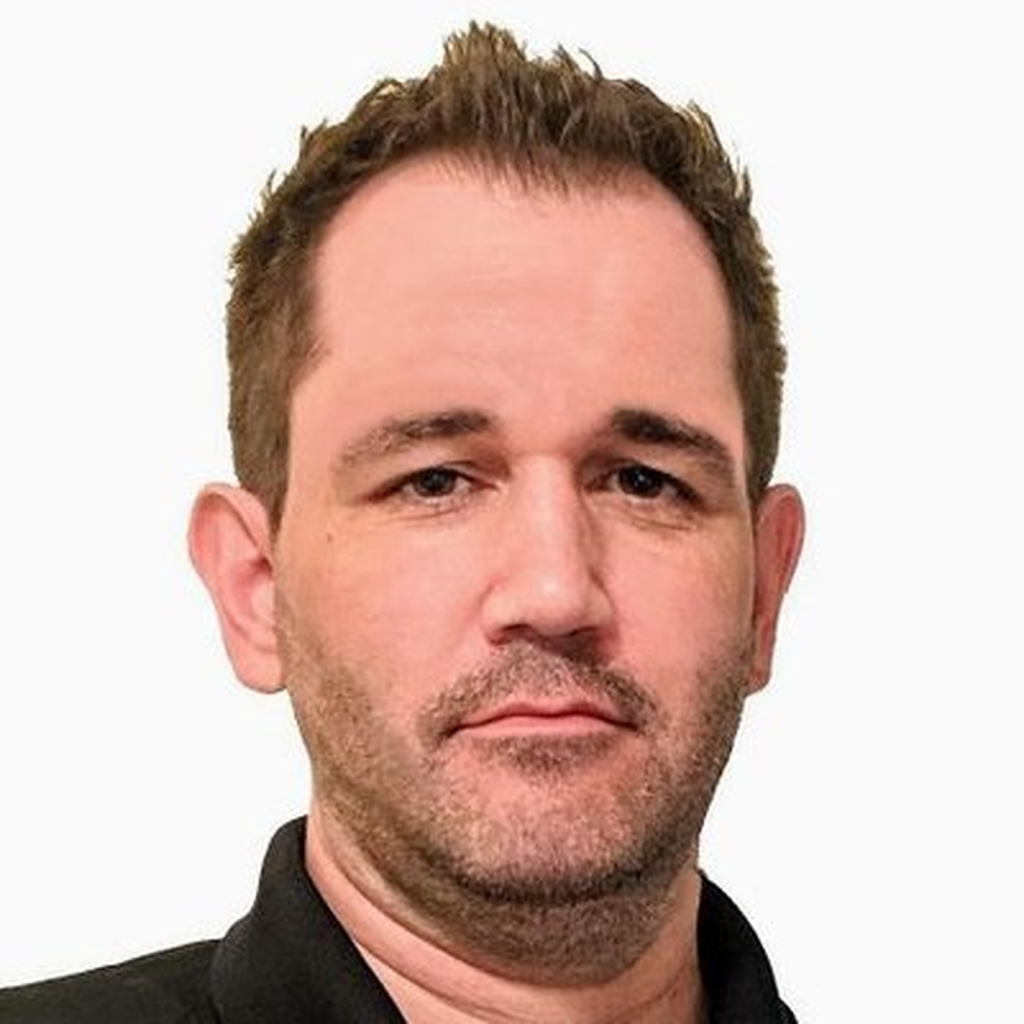 Patrick Williams
Twenty-six years went by before Mike Eaves returned to AHL bench this season, more time than most of his current players have been alive.
Named head coach of the Cleveland Monsters in the offseason to replace John Madden, the 63-year-old Eaves made his way back to the AHL for the first time since April 1993. Back then, he spent three seasons with the Hershey Bears, then the AHL affiliate for the Philadelphia Flyers.
After Eaves left, he built up an extensive resume across the hockey world. NHL stints as an assistant coach with the Flyers and Pittsburgh Penguins followed, along with brief stints with HIFK Helsinki and the US National Junior Team. He found his greatest success at the University of Wisconsin, where he coached 14 seasons and won the 2006 Frozen Four championship. He even put in three seasons of Division III hockey at Minnesota's St. Olaf College before being hired to lead the Columbus Blue Jackets' in-state AHL affiliate.
A lot changed while Eaves was gone, though.
The AHL went from a circuit based in small cities across the northeastern United States and Atlantic Canada to one sprawling from Southern California to Quebec. Once heavily populated with veteran journeyman and locked in a battle with the now-defunct International Hockey League for survival in the 1990s, the AHL is now the NHL's undisputed top developmental league and counts nearly 90 percent of NHL players among its alumni. A 16-team membership has grown to 31 with each NHL club having its own AHL affiliate.
"Eighty percent of our [players] are between 22 and 26," Eaves said of what struck him most about the AHL's evolution from his days in Hershey.
A connection made long ago in Finland helped to bring Eaves back to the AHL this past summer.
"It was a Friday afternoon at four o'clock," Eaves recalled of getting a phone call from Columbus general manager Jarmo Kekalainen.
"I shouldn't have been there, but I was doing some things at St. Olaf College, and it was Jarmo. I'd worked for Jarmo over in Europe and in Finland, and he said they were looking for a coach in Cleveland."
"I was surprised by my reaction. Like, my gut reaction was butterflies like I was excited. I went home and talked to [his wife], and she said, "You know, I'm in,' so here we are and really enjoying it."
Once again back in the AHL, he found the transition to be relatively smooth.
"It didn't take long," Eaves said of his move to the high-pressure AHL from Division III hockey. "It's a little bit like riding a bike. The good thing is we've got great assistant coaches. Steve McCarthy and Trent Vogelhuber have been awesome. So they've been able to bridge a lot of things for me in terms of learning the travel and hotels, the league, and some of the [different] rules. The learning curve has been there, but it has been greatly assisted by [them]."
Players have changed, however, from those days back in the early-1990s.
"I think there's a little bit more of you sell an idea rather than tell," Eaves said. 'Hey, look, we're going to do this thing these ways, because you're going to get the puck more or this is going to help us win.' And I think that that's probably the biggest difference."
One project for Eaves and the Cleveland coaching staff has been goaltender Veini Vehviläinen (10-13-2 | 2.52 | .909 in 26 games). Vehvilainen, who turned 23 on Thursday, is in his first season in North American after a standout Liiga career with Kärpät. Last season he was named the top Liiga goaltender following his 25-8-5 | 1.58 | .930 in 38 games for one of the top teams in Europe. Columbus picked him up as a 2018 sixth-round pick, and last season's performance led to a new two-year, two-way contract with the Blue Jackets.
"There were a couple of games that he kind of wandered out trying to do some things with pucks, and he had to learn he can't do that here," Eaves said of his young netminder. "So he's got some really good development people around him. He's got [veteran back-up] Brad Thiessen, who has been like a third goalie and working with him. [Goaltending development coach] Jim Corsi and [goaltending coach] Manny Legace, so that our young guys are surrounded by some good people, and you can see their improvement."
Said Vehvilainen, "It's fun to work with those guys, and they're [also] working really hard, and [it's] very motivating."
This weekend the Monsters have a 3-in-3 set as they attempt to keep pace in the North Division. After trouncing the Grand Rapids Griffins, 6-2, at home earlier this week, the Monsters will complete the home-and-home series at Grand Rapids on Friday. Seventh in the North Division, Cleveland is 23-23-2-2 and three points behind the fourth-place Toronto Marlies.
That means that Eaves is back on the bus for another hectic weekend.
"This is their profession," he said of his players, "and their dedication and what they do, the drive they have, the competitiveness, are unbelievable. This their job. This is their livelihood, and they practice and play to that."
COMING TO LAS VEGAS, ON HOLD IN PALM SPRINGS
The AHL club coming to Las Vegas has found its new home.
Starting next season, the AHL affiliate of the Vegas Golden Knights will play out of Orleans Arena. The building opened in 2003, seats 7,051 for hockey, and is a 10-minute drive from the Strip and T-Mobile Arena. Last week the Golden Knights purchased the San Antonio Rampage with the intent of moving the franchise to Las Vegas for next season.
San Antonio is affiliated with the St. Louis Blues through the end of this season. The Blues had signed a five-year agreement with San Antonio that began last season
and will now have to find a new affiliation.
ACROSS THE DESERT
A few hours west across the California desert in Palm Springs came a twist in that city's arena situation. Ground-breaking for a new 10,000-seat arena was to be held on February 18th, but the Palm Springs club announced this week that it has been postponed. No reason was provided.
The arena is scheduled to open for the 2021-22 season and house the new AHL affiliate for the NHL Seattle expansion team. The announcement to Palm Springs fans added that the team "looks forward to celebrating with you in the future."
Palm Springs was granted an expansion franchise this past September to become the AHL's 32nd team. The city is located a little more than an hour from the Ontario Reign on I-10, with the San Diego Gulls a two-hour drive to the southwest.
THE ROAD TO 50
Iowa Wild forward Gerry Mayhew has a very real chance to become the first AHL player to reach 50 goals since Hershey's Alex Giroux did so in 2009-10.
Mayhew has a league-leading 36 goals in 43 games. If he played in all 25 of Iowa's remaining games at his current pace, he would reach 57 goals (Giroux also had a 60-goal season in 2008-09). Twenty-two of his goals have come in his past 20 games. He has a 22.1 percent shooting percentage, and his 163 shots rank third in the AHL.
Mayhew, 27, also has two goals in seven games with the parent Minnesota Wild this season.
WITH HONOURS
The league named Hershey defenceman Christian Djoos the CCM/AHL Player of the Week after he had 1-6-7 in three games for the Bears last weekend.
Djoos, 25, is 4-24-28 I 37 games for Hershey and has played two games with the parent Washington Capitals as well. The Atlantic Division-leading Bears have won six of their past seven games and are 22-6 since December 1st on their climb up the standings. They sit third in the AHL behind the league-leading Milwaukee Admirals along with the second-place Belleville Senators and Iowa.
AROUND THE A
The defending Calder Cup champion Charlotte Checkers continue to surge. Charlotte banged out a two-game sweep of the visiting Rochester Americans on Wednesday with a 5-2 win. Roland McKeown and Julien Gauthier scored nine seconds apart in the second period to blow the game open. Charlotte holds a five-game winning streak and has inched to within three points of the second-place Hartford Wolf Pack in the Atlantic Division. They wind down their homestand with a two-game set against the Springfield Thunderbirds this weekend before starting a six-game road trip next week.
That trip to Charlotte will pose a crucial test for the Thunderbirds, who have lost four of five games and fallen four points below the Atlantic Division playoff line.
Belleville has a seven-game winning streak going into a home-and-home series with Toronto. Iowa has a 9-0-0-1 streak.
San Antonio has a pair of road games against the rival Texas Stars, starting Friday. The Rampage are 1-2-1-0 on their month-long 10-game road trip, but a break in the schedule is allowing them to get back home this week.
Ontario has needed an 8-1-1-0 run to keep San Diego at bay and maintain a three-point edge for fourth place in the Pacific Division. The Gulls have taken points in their past seven games (5-0-2-0) and have four games in hand on Ontario. However, the Gulls have a pair of games this weekend at Iowa, where the Wild have taken nine consecutive home dates.
Tucson Roadrunners forward Brayden Burke will bring a nine-game point streak (5-9-14) into the weekend. He had back-to-back 1-1-2 nights to help the Roadrunners split a two-game road series with the Colorado Eagles this weekend. The Roadrunners move on to visit the Stockton Heat this weekend. Burke has moved into fifth in AHL scoring, posting 21-28-49 in 45 games.
Eight straight losses (0-5-3-0) have buried what little remained of playoff hopes for the San Jose Barracuda. They are 20 points out of a playoff spot going into the weekend. However, the Barracuda are first in shots-per-game (33.1) and fifth in shots-against (28.5). A San Jose Sharks AHL affiliate has not missed the postseason since 2013-14.
Utica Comets goaltender Richard Bachman is off to the SHL. The parent Vancouver Canucks loaned Bachman, 32, to IK Oskarshamn to finish the season. Playing time for Bachman with the Comets had grown limited with prospect Michael DiPietro and offseason addition Zane McIntyre taking most of the available minutes. Bachman played three games with the Comets this season, going 1-1-1 | 3.25 | .909. In five seasons with the Comets, he went 49-41-13 | 2.89 | .901 in 105 games. With 13 games to go in the regular season, Oskarshamn is trying to fend off relegation.
You may also be interested in: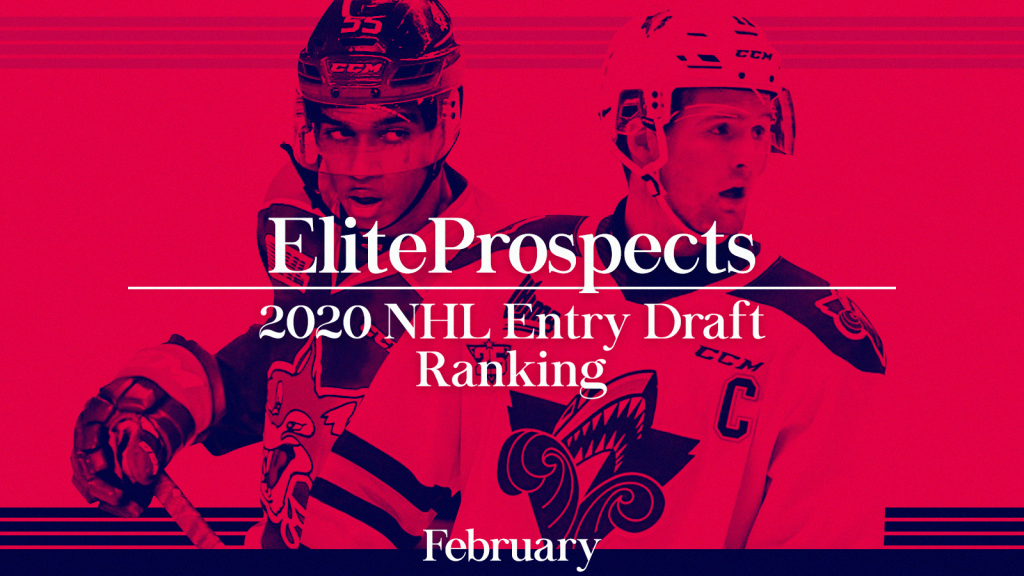 EXCLUSIVE: EliteProspects 2020 NHL Entry Draft Ranking Version 2.0
This article is about: