Column
Around the AHL: Taking Stock of the AHL After the NHL Trade Deadline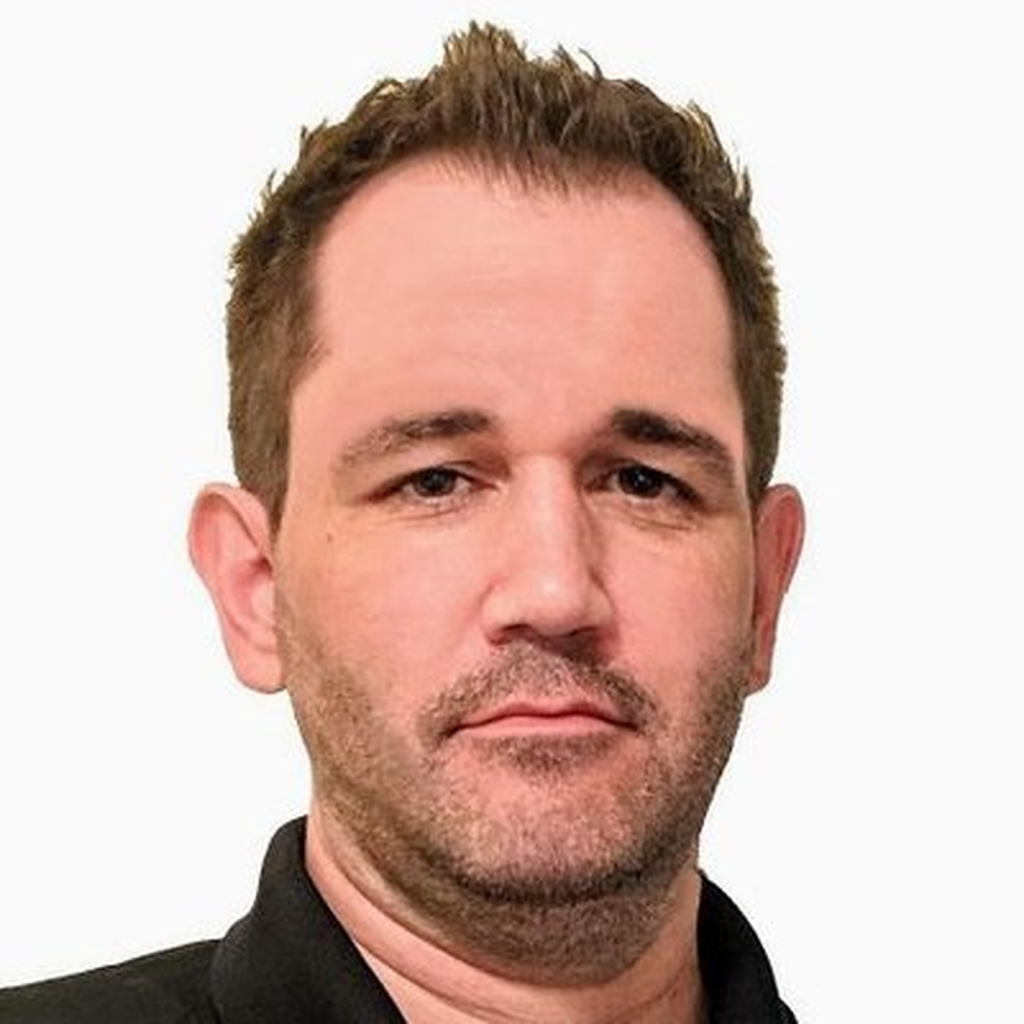 Patrick Williams
After a hectic NHL Trade Deadline this week, AHL clubs have one more chance to shape their rosters.
Next up is the AHL trade/loan deadline, set for this coming Monday at 3 p.m. Eastern. The deadline allows AHL teams additional time to make moves, addressing needs and roster holes left after this past Monday.
Some teams could use that time with the AHL schedule fully heading into the stretch drive this weekend. Below is a breakdown of several AHL clubs and their post-Trade Deadline fallout.
BELLEVILLE SENATORS (OTTAWA SENATORS)
First in the Eastern Conference and third overall in the AHL, Ottawa management made a concerted effort to solidify the Belleville roster.
The Sens want the likes of Drake Batherson, Erik Brannstrom, Alex Formenton, and Josh Norris to take on the challenge of playoff hockey. Adding an established physical presence in Darren Archibald from the Toronto Marlies is one step toward that goal. Another Marlies forward, Nicholas Baptiste, is further depth to push the team. So are moves making defencemen Christian Jaros and Andreas Englund eligible for postseason play along with goaltender Marcus Hogberg.
[Read more: What are the Ottawa Senators Getting in Newly Signed Centre Josh Norris?]
With a pair of weekend road dates against the North Division's last-place club, the Cleveland Monsters, the B-Sens can add to their lead.
BINGHAMTON DEVILS (NEW JERSEY DEVILS)
Binghamton did its part, digging out of an early hole by putting together a 20-9 record that put the team into contention.
Now New Jersey has stepped up in an attempt to push the AHL affiliate into the Calder Cup Playoffs.
The Devils picked up Charlotte Checkers forward Janne Kuokkanen from the Carolina Hurricanes in the Sami Vatanen trade. Experienced defender Fredrik Claesson joined Kuokkanen, Charlotte's leading scorer, in the move. With a chance to send goaltender Louis Domingue to the Vancouver Canucks, New Jersey made sure to acquire AHL veteran Zane McIntyre to hold down a goaltending duo with prospect Gilles Senn. Forward Nick Merkley, part of the haul from the Arizona Coyotes organization in the Taylor Hall trade, also has been returned to Binghamton.
The Devils need their prospects to experience a playoff race (and playoff hockey, ideally). Now Binghamton, just three points shy of a playoff spot after that poor start, has a chance to deliver that for the organization.
CHARLOTTE CHECKERS (CAROLINA HURRICANES)
Where to begin with the defending Calder Cup champion Checkers, whose roster was torn apart in a 24-hour span?
Charlotte lost six players, starting with goaltenders Alex Nedeljkovic and Anton Forsberg. That duo went to Carolina for long-term duty with the Hurricanes following injuries to Petr Mrazek and James Reimer. Next came defenceman Chase Priskie and forward Eetu Luostarinen, who went to the Florida Panthers are part of the Vincent Trocheck deal. That cost the Checkers a defenceman who is tied for eighth in AHL scoring at that position as well as a useful forward who was a Carolina second-round pick. Rounding out the day, Kuokkanen and Claesson departed for New Jersey in the Vatanen deal.
One day after those losses, the Checkers visited the Hershey Bears and were hammered, 6-1.
Stuck in a limited goaltending market, the Checkers acquired veteran goaltender Mike Condon on loan from the Tampa Bay Lightning the next morning. The 29-year-old's numbers have tumbled in the past two seasons amid hip issues, but he does have 129 games of NHL regular-season experience. In six games with the Syracuse Crunch, he went 3-2-0 | 4.10 | .877 while also spending time with Tampa Bay's ECHL affiliate, the Orlando Solar Bears.
Through all of this, the Checkers do hold a two-point lead on fourth place in the Atlantic Division as they wind down a six-game road trip with a weekend 3-in-3.
COLORADO EAGLES (COLORADO AVALANCHE)
Once thin in net, the Eagles look ready to go for the postseason.
The Avalanche acquired veteran goaltender Michael Hutchinson from the Toronto Maple Leafs for defenceman. Hutchinson's time in Toronto soured, but he does offer an experienced goaltender for the Eagles.
He will stay with the Avs for now, but he is eligible to return to the Eagles and team with an already-strong duo of Adam Werner and Hunter Miska.
HARTFORD WOLF PACK (NEW YORK RANGERS)
Reaching the postseason would offer high-pressure playoff hockey for key Rangers prospects like forward Vitali Kravtsov along with defensemen Libor Hajek and Yegor Rykov. Hartford trails Hershey by three points but holds two games in hands on the Bears. The clubs have a two-game set on Hartford ice next weekend. This weekend the Wolf Pack start a 3-in-3 at Binghamton on Friday.
[Read more: Two Wild and Crazy Talented New York Rangers Prospects are Ready to Captivate the Fanbase]
To start, the Rangers made forwards Julien Gauthier and Brett Howden eligible for the AHL postseason with Hartford, though they remain on NHL recall. They acquired the 22-year-old Gauthier from Carolina on February 18th for rookie defenseman Joey Keane. The 6-foot-4, 227-pound Gauthier is fifth in the AHL with his 26 goals in 44 games for Charlotte. The Hurricanes originally took him as the 21st pick in the 2016 NHL Draft.
Howden went six spots after Gauthier to the Tampa Bay Lightning in that same Draft. This would be his first extended stint in the AHL. Through 63 games with the Rangers this season, he is 8-7-15.
With star goaltender Igor Shesterkin in New York to stay, the Rangers also brought in help for rookie Adam Huska and the rest of their prospects. Veteran goalie Jean-Francois Berube was acquired from the Philadelphia Flyers for future considerations February 19th. In 31 games between Lehigh Valley (Philadelphia) and Hartford, he is 13-12-4 | 2.52 | .906 and will give the Wolf Pack prospects an established number-one goaltender behind them.
HERSHEY BEARS (WASHINGTON CAPITALS)
The Atlantic Division leader had very few holes in their line-up going into the NHL Trade Deadline, but the Capitals fortified the Hershey roster further.
Coming over from the Anaheim Ducks is forward Daniel Sprong, who will be on his third NHL organization in as many seasons. He posted 11-16-27 in 39 games for the San Diego Gulls. The deal cost the Washington organization 25-year-old defenceman Christian Djoos, who had struggled to break into the NHL lineup full-time. While Sprong's numbers are down, he did post a 32-33-65 rookie season with the Wilkes-Barre/Scranton Penguins in 2017-18. That performance put him on the AHL All-Rookie Team. For further help, the Capitals made defenceman Jonas Siegenthaler eligible for the AHL postseason.
In their first game after the NHL Trade Deadline they thumped the visiting Checkers, 6-1.
ONTARIO REIGN (LOS ANGELES KINGS)
Cal Petersen, the Kings goaltender who pulled out a 2-1 home win with 35 saves against the Pittsburgh Penguins on Wednesday night, could be back in net for Ontario if and when the Calder Cup Playoffs roll around.
The Reign are trying to outbattle archrival San Diego for a playoff spot in the Pacific Division. Ontario retook a one-point lead on San Diego on Wednesday night to the north in San Jose in a 4-2 decision against the Barracuda. San Diego has two games in hand on Ontario, however.
This week the Kings made Petersen playoff-eligible with Ontario while also assigning rookie top forward prospect Gabriel Vilardi and NHL veteran forward Tim Schaller to the Reign. Before Petersen's recall to Los Angeles on February 6th, the 25-year-old had a heavy AHL workload and went 17-15-4 | 3.43 | .906 in 37 games. Vilardi has overcome back problems to reassert himself as a strong Kings prospect with 916-25. Los Angeles took him 11th in the 2017 NHL Draft.
SAN DIEGO GULLS (ANAHEIM DUCKS)
The Gulls find themselves on a team-record seven-game road trip with plenty of new faces.
A 4-1 loss at the Tucson Roadrunners kicked off the two-week journey. Those new faces will have to wait to see home ice; San Diego is not at home again until March 13th.
Anaheim management acted to juice a lethargic San Diego power play that ranks 26th in the AHL and brought in two skilled blueliners. Djoos arrived in the Sprong deal. Djoos, 25, is tied for eighth in scoring by AHL defencemen (5-27-32 in 42 games). Coming over from the Bakersfield Condors is Joel Persson, who is 3-13-16 in 28 AHL games. Djoos will stay in Anaheim for now, but he is playoff-eligible along with Persson.
Anaheim also made forwards Max Jones, Sam Steel, and Troy Terry eligible for playoff duty in San Diego. Jones and Steel remain with the Ducks, but Terry is on the San Diego roster. Rounding out the group up front is handy Kyle Criscuolo, a Calder Cup winner who was exchanged in the Derek Grant trade with Philadelphia.
[Read more: What are the Anaheim Ducks Getting in Prospect Rearguard Axel Andersson?]
SPRINGFIELD THUNDERBIRDS (FLORIDA PANTHERS)
Florida brought in a bit of everything for the Thunderbirds, who are attempting to push their way past Charlotte in the Atlantic Division race.
There are Luostarinen and Priskie, of course, valuable additions through a move that also weakened the Checkers.
Florida also added 26-year-old defenseman Emil Djuse in a trade with the Dallas Stars for a sixth-round pick in the 2020 NHL Draft. Djuse offers the Panthers potential NHL depth with an intriguing blend of experience and ability to move the puck. While in the Dallas organization, he had 4-25-29 points in 48 games for the Texas Stars.
The Panthers also supplied an abrasive forward presence via 25-year-old forward Danick Martel in a trade with Tampa Bay. Martel is a fiery presence who has gone 1-3-4 in his first three games with the T-birds. In all, he has 17-17-34 points through 55 AHL games. Add in 6-foot-4, 220-pound Mason Marchment from the Toronto Marlies, and the Florida organization had a very nice haul at the AHL level.
Finally, the Thunderbirds also added goaltender Chris Driedger on a conditioning assignment from Florida.
STOCKTON HEAT (CALGARY FLAMES)
The Heat lost veteran defender Brandon Davidson in a move to the San Jose Sharks.
SYRACUSE CRUNCH (TAMPA BAY LIGHTNING)
One of the AHL's most perplexing clubs this season had a difficult close to the NHL Trade Deadline.
Tampa Bay had acquired speedster Anthony Greco in the Martel deal. However, Greco put in all of three games with the Crunch after the deal before being shipped out to San Jose in the Barclay Goodrow deal.
Syracuse has managed to grab control of a playoff spot, but three teams are in hot pursuit going into what will be a very difficult weekend schedule for the Crunch.
TORONTO MARLIES (TORONTO MAPLE LEAFS)
It was 2011 when the Marlies last sat out the postseason.
The Leafs finally put an end to the Hutchinson era in Toronto, sending him off to the Avalanche in the Rosen deal. Rosen is with the Leafs for now. The Marlies also picked up Bridgeport Sound Tigers forward Matt Lorito for another defenceman, Jordan Schmaltz. Mikka Salomaki (Milwaukee Admirals) and Max Veronneau (Belleville) arrived for forward depth. However, the Marlies lost Archibald to rival Belleville, a potential first-round opponent. Provided the Marlies qualify for the postseason, that is. They sit two points out of a North Division playoff spot, a most uncustomary place for them as the calendar turns to March.
Toronto desperately needs to solidify defensively. The Marlies are 27th in goals-against, 25 in shots-against, and an abysmal 30th on the power play.
WILKES-BARRE/SCRANTON PENGUINS (PITTSBURGH PENGUINS)
Gone is veteran scorer Andrew Agozzino, who was lost on waivers to Anaheim. He had 14-19-33 in 37 games for Wilkes-Barre/Scranton, a significant loss for an offence that already is stuck at 26th in the AHL.
The organization did acquire veteran help last week from the Laval Rocket in forwards Riley Barber and Phil Varone.
But the team has been unable to gain traction in February. After a five-game winning streak closed out February, Wilkes-Barre/Scranton has gone 4-5-0-1 this month, including a 6-2 home loss to the Providence Bruins on Wednesday.
WITH HONOURS
San Diego rookie forward Maxime Comtois (5-2-7 in four games) won the CCM/AHL Player of the Week award.
The Anaheim second-rounder is 7-13-20 in 25 appearances with the Gulls.
AROUND THE A
With 15 goals in three games, Providence is on a customary second-half tear. The P-Bruins have a seven-game point streak (6-0-1-0) going into weekend play. Last season Providence had a 21-11-3-3 second-half record.
Second in the North Division, the Rochester Americans will have All-Star goaltender Jonas Johansson available for postseason duty. He is on recall to the Buffalo Sabres, leaving the Amerks with a current tandem of Andrew Hammond and top prospect Ukko-Pekka Luukkonen.
[Read more: Hard Work, Perseverance Carry Buffalo Sabres Goaltender Jonas Johansson Through Hard Times to an Unlikely NHL Debut]
Laval also lost forward Matthew Peca, who went to Ottawa in a trade.
T.J. Brennan, a two-time Eddie Shore Award winner as the AHL's top defenceman, is on the move again. He had fallen out of favour with Lehigh Valley and was dispatched to the Chicago Blackhawks for forward Nathan Noel. Brennan had not dressed for a game since January 10th before playing his first game after the deal with the Rockford IceHogs. Rockford is chasing down fourth place in the Central Division while the Phantoms have faded from contention.
Iowa Wild forward Gerald Mayhew's pursuit of 50 goals is on hold while he remains on recall to the parent Minnesota Wild. Mayhew has piled up 39 goals in 48 games for Iowa.
Heading back home from a 10-game road trip are the San Antonio Rampage, who went 6-3-1-0 on the journey and moved to within two points of the Central Division playoff line. The Rampage will host the Grand Rapids Griffins on Friday night, the team's first home game since the Vegas Golden Knights bought the franchise February 6th. The Golden Knights will move the franchise to Las Vegas next season, leaving the St. Louis Blues in need of a new AHL affiliate and San Antonio without a hockey team.
A two-game set between Colorado and Milwaukee highlights the AHL weekend schedule. The clubs played a spirited two-game set at Milwaukee back in October that the Eagles swept. The Eagles are one of five teams holding a playoff spot who have more wins on the road than at home this season.
A seven-game losing streak has pushed Bakersfield out of Pacific Division contention. The Condors, who had a 17-game winning streak last season, have fallen 13 points behind fourth-place Ontario as they begin to wind down the season.
The following teams are 10 or more points out of a playoff spot: Lehigh Valley (-10), Bakersfield (-13), Bridgeport (-19), and San Jose (-21).
AHL TOP TEN
1. Milwaukee (Nashville)
2. Iowa (Minnesota)
3. Belleville (Ottawa)
4. Hershey (Washington)
5. Providence (Boston)
6. Colorado (Colorado)
7. Stockton (Calgary)
8. Tucson (Arizona)
9. Hartford (NY Rangers)
10. Rochester (Buffalo)
You may also be interested in: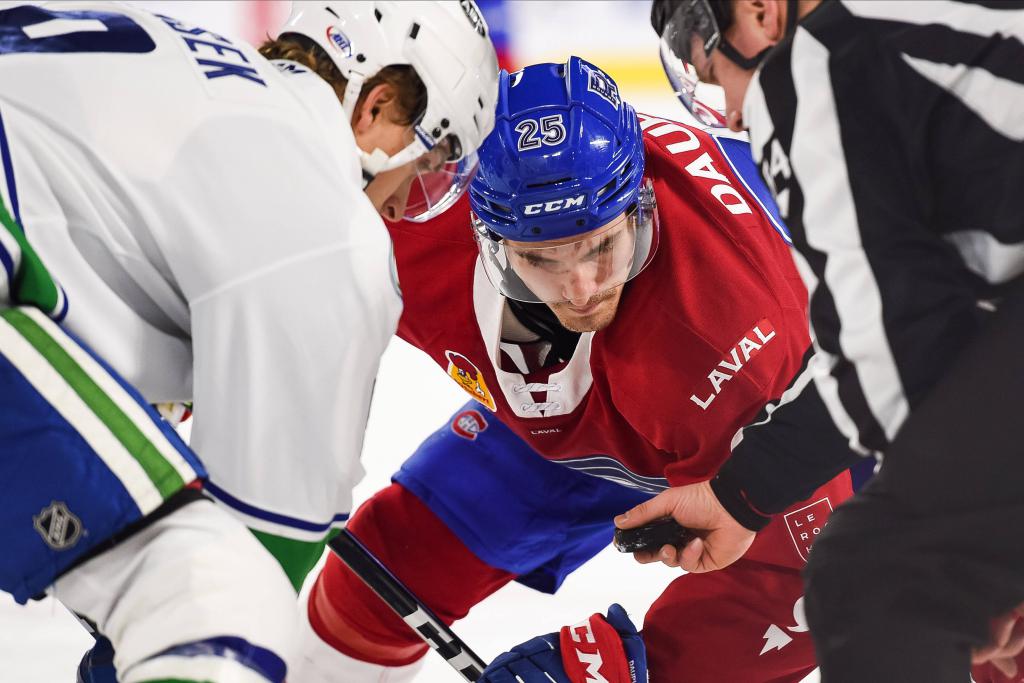 Around the AHL: A Shake-Up in Laval
This article is about: