Column
Around the AHL: Breaking Down the Eastern Conference Playoff Picture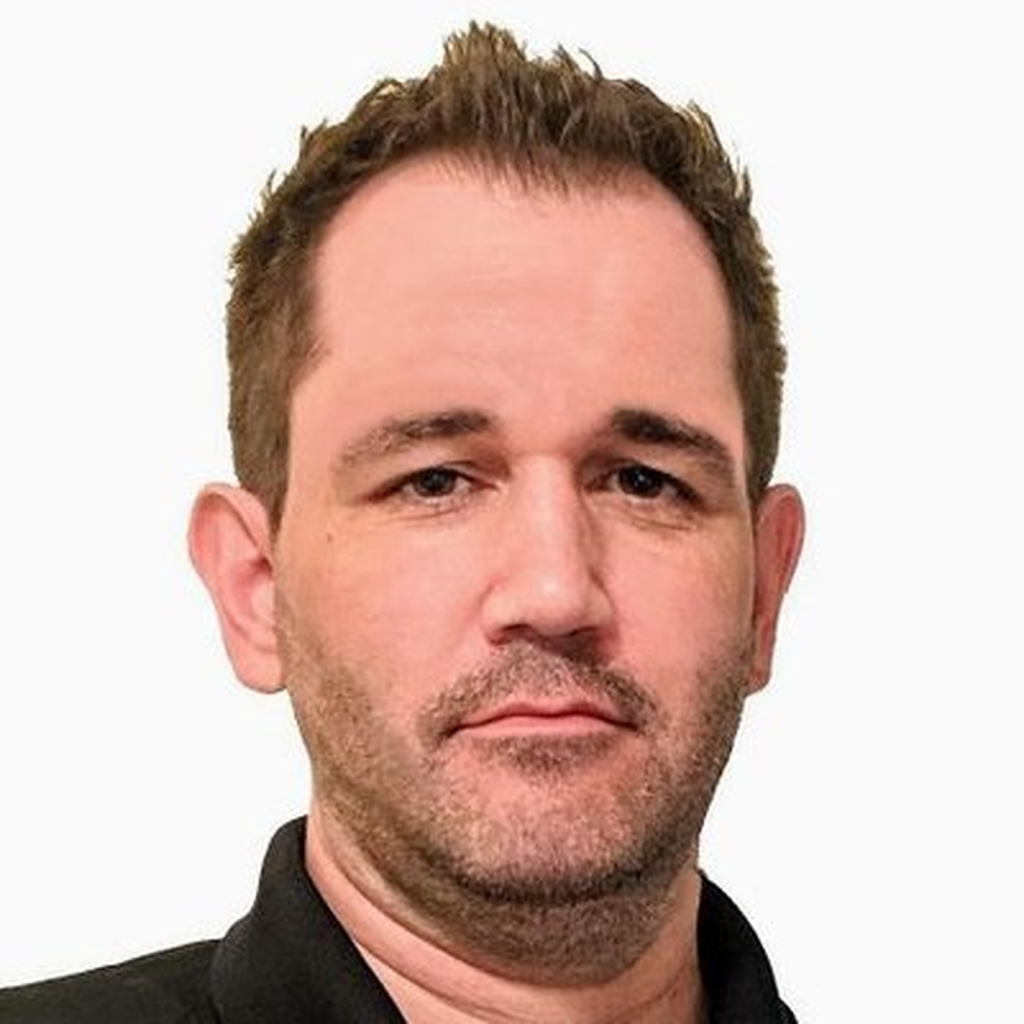 Patrick Williams
First came the NHL Trade Deadline followed a week later by the AHL roster deadline.
AHL teams are now set for the playoff stretch drive, although late-season CHL, NCAA, and European additions could add additional wrinkles to line-ups across the NHL's top developmental league.
In the first of two-part series, here is a look at each team as the final push toward the Calder Cup Playoffs begins. First up is the Eastern Conference:
THE CONTENDERS
BELLEVILLE SENATORS (OTTAWA SENATORS)
No matter who shows up on the line-up card, Belleville manages to keep winning
The Eastern Conference leader blasted the visiting Toronto Marlies, 8-4, on Wednesday night. They did so in front of ECHL recall Alex Dubeau, who made his AHL debut. In net, Joey Daccord is injured, and Filip Gustavsson is on recall to Ottawa with Marcus Högberg away from the NHL club. Rudolfs Balcers and Christian Jaros remain in Ottawa while JC Beaudin, Erik Brännström, Logan Brown, and Jonathan Davidsson have been out of the Belleville line-up with injuries.
Belleville already has a 10-point lead for first place in the North Division. With the second-place Rochester Americans in town for a pair of games this weekend, the Sens could turn the North Division race into a rout.
HERSHEY BEARS (WASHINGTON CAPITALS)
A sloppy home loss to the Charlotte Checkers aside, the Bears continue to set the Atlantic Division pace.
Adding a sniper like Daniel Sprong filled the one need in their line-up at the NHL Trade Deadline. Sprong and Michael Sgarbossa quickly found chemistry this past weekend and could give the Hershey offence a sustained jolt. The Bears excel defensively and on the penalty kill, two more reasons for optimism in Hershey.
A three-game weekend road trip – two games at the Hartford Wolf Pack followed by a matinee with the Providence Bruins – could break open Hershey's two-point edge for the Atlantic Division lead.
PROVIDENCE BRUINS (BOSTON BRUINS)
Second-half hockey means the P-Bruins emerging as a contender, and this season is no different. They will take an eight-game winning streak into a home-and-home series with the Springfield Thunderbirds this weekend followed by the matinee against visiting Hershey.
Forward Brendan Gaunce holds a nine-game points streak while rookie Jack Studnicka continues his excellent rookie season. Studnicka is 8-8-16 in his past 12 games and has been a force for the fifth-best penalty kill in the AHL with a league-leading seven shorthanded goals. Even with Jeremy Lauzon in Boston, Providence still has a crew of young defensive prospects – Urho Vaakanainen, Jakub Zboril, and Cooper Zech – that is also complemented by reliable veterans.
Mix in strong goaltending from Max Lagacé and Dan Vladar, and the P-Bruins are looking like a very stubborn out this spring.
IN THE MIX
HARTFORD WOLF PACK (NEW YORK RANGERS)
Hartford has been stuck in something of a holding pattern for the past month and unable to generate a sustained run.
That said, Igor Shesterkin gave the Wolf Pack plenty of runway before his recall to the Rangers in January. He is there to stay, leaving the Hartford net to J-F Berube and Adam Huska. Berube has struggled since his arrival from the Philadelphia Flyers organization, but he does have a steady AHL track record.
The Rangers' climb up the Eastern Conference standings could be a possible wrinkle for the Wolf Pack. Rangers management made Julien Gauthier and Brett Howden playoff-eligible with the Wolf Pack, but that assignment could be delayed if the Rangers can push their way into the Stanley Cup Playoffs in April.
[Read more: Carolina Hurricanes and New York Rangers Swap Prospects]
ROCHESTER AMERICANS (BUFFALO SABRES)
Rochester's offence has gone dormant lately with 11 goals in the past five games, but it has faltered for much of the season. So has the power play, which is 22nd in the AHL going into the weekend.
Rookie goaltending prospect Ukko-Pekka Luukkonen has also struggled, which could mean an increased workload for Andrew Hammond down the stretch. If Hammond sputters, the Amerks could be in deep trouble.
UTICA COMETS (VANCOUVER CANUCKS)
The Comets continue to employ deadly finish – a 12.6 shooting percentage – that has been able to overcome some defensive deficiencies. So does a power play that is fourth in the AHL.
The net belongs to rookie Michael DiPietro. Like any first-year AHL goaltender, he has had his bright spots and challenges. Utica is capable of outscoring opponents and has a top-notch set of forwards, but relying on offence late in the AHL regular season can be a difficult way to do business.
CHARLOTTE CHECKERS (CAROLINA HURRICANES)
Head coach Ryan Warsofsky and his ever-changing line-up have swatted away just about every obstacle that has been thrown at them lately.
The Checkers finished a six-game road trip that went 3-3-0-0 and featured six different starting goaltenders. Seven players who started the road trip were no longer with the club when it ended 10 days later.
Charlotte management brought in veteran netminder Keith Kinkaid on loan from the Montreal Canadiens last weekend. The NHL veteran is playing for next season's contract and could give the Checkers the number-one netminder that they lacked with Alex Nedeljkovic and Anton Forsberg lost on NHL recalls. Charlotte starts a six-game homestand this weekend.
SYRACUSE CRUNCH (TAMPA BAY LIGHTNING)
The Crunch had a rather uninspiring NHL Trade Deadline and lost forward Anthony Greco to the San Jose Sharks organization after three games.
Still, their holdovers are hot. Alex Barre-Boulet, Ross Colton, and Alex Volkov all are in an offensive groove, and Cameron Gaunce's return from Tampa Bay helped the Syracuse blue line.
Nothing has gone particularly smoothly this season for the Crunch, but a strong February performance has them in contention with for March's arrival. Taking care of the Toronto Marlies this weekend in a pair of contests at Coca-Cola Coliseum could give the Crunch at least a bit of breathing room in the standings for the first time this season.
BINGHAMTON DEVILS (NEW JERSEY DEVILS)
The Devils swept a 3-in-3 weekend and have set themselves up well for a stretch-drive run.
[Read more: The New Jersey Devils Get Their Guy in Janne Kuokkanen]
Binghamton is dealing with the absence of Joey Anderson, Fredrik Claesson, and Dakota Mermis, who all remain in New Jersey. After a pair of home dates this weekend, the Devils will play nine of their following 12 games away from Binghamton. Zane McIntyre had a shutout last weekend, and Janne Kuokkanen already has fit in offensively after his trade from the Carolina organization.
LAVAL ROCKET (MONTREAL CANADIENS)
In recent weeks the Habs have made a pronounced move toward youth in Laval, shipping out Kinkaid, Riley Barber, Phil Varone, and Matthew Peca.
Now Jesse Ylonen is the latest entry into the Laval line-up. The 20-year-old, a 2018 second-rounder, had 12-10-22 in 53 regular-season Liiga games with Lahti before signing an AHL deal with the Rocket this week. He was not in the line-up for the first of a pair of games at the Cleveland Monsters this week, but plenty of other young talent is delivering. Nikita Jevpalovs had two assists in a 5-2 win at Cleveland this week, giving him 3-4-7 in a four-game stretch. Jesperi Kotkaniemi had 1-1-2 in his return from the flu.
With Kinkaid out, Cayden Primeau and Michael McNiven are the uncontested goaltending duo down the stretch for the Rocket, who will begin the weekend one point shy of a North Division playoff spot.
IN TROUBLE
SPRINGFIELD THUNDERBIRDS (FLORIDA PANTHERS)
Running into red-hot Providence last weekend certainly was ill-timed for the Thunderbirds.
Florida management delivered ample talent to Springfield at the NHL Trade Deadline with defencemen Emil Djuse and Chase Priskie joined by forwards Eetu Luostarinen and Danick Martel. However, goaltender Chris Driedger is back in Florida after his conditioning assignment.
[Read more: What can the Florida Panthers Expect From Eetu Luostarinen & Chase Priskie?]
Leading scorer Owen Tippett's absence from the line-up for the past six weeks continues to be felt by the Thunderbirds, who have lost back-to-back games going into a difficult weekend against Providence and Hartford.
WILKES-BARRE/SCRANTON PENGUINS (PITTSBURGH PENGUINS)
Scoring has been an issue in Northeastern Pennsylvania, and losing veteran sniper Andrew Agozzino certainly has not helped matters.
But lately, Wilkes-Barre/Scranton also has struggled to stop opposing offences, allowing 17 goals in the past four games. They have a pair of games against Binghamton this weekend. Six points out of a playoff spot and lugging around a four-game losing streak, the Pens have to make their move quickly.
TORONTO MARLIES (TORONTO MAPLE LEAFS)
The Marlies grabbed two points this week from what had been a previously forfeited road game against the Texas Stars only to slip in the loss at Belleville. They have a two-game home set against Syracuse that has put them in a very uncustomary position for March – a nearly must-win situation. Two regulation losses could leave the Marlies eight points out of a playoff spot.
OUT OF CONTENTION
LEHIGH VALLEY PHANTOMS (PHILADELPHIA FLYERS)
Despite a base of veterans in Lehigh Valley, Philadelphia chose to keep all but T.J. Brennan in the organization. The Phantoms have sunk to 12 points below the playoff line.
CLEVELAND MONSTERS (COLUMBUS BLUE JACKETS)
A home loss to Laval should just about finish off the Monsters, who had been hovering on the brink of contention.
BRIDGEPORT SOUND TIGERS (NEW YORK ISLANDERS)
The Sound Tigers have been out of contention for months.
WITH HONOURS
Charlotte forward Morgan Geekie's 4-3-7 performance in four games earned him the CCM/AHL Player of the Week award.
The AHL also honoured three players for their February efforts.
.@TheAHL announced their monthly award winners. Josh Norris (#GoSensGo) is Player of the Month. Kaapo Kahkonen (#MnWild) Goaltender of the Month. Max Comtois (#LetsGoDucks) Rookie of the Month. pic.twitter.com/oLQKPcQtlI

— J.D. Burke (@JDylanBurke) March 2, 2020
Belleville rookie forward Josh Norris won the CCM/AHL Player of the Month award after he had 7-9-16 in nine games. He was drafted 19th overall by San Jose in 2017 before being sent to Ottawa in the Erik Karlsson trade.
San Diego Gulls forward Maxime Comtois had 8-5-13 in 13 games, winning him the CCM/AHL Rookie of the Month award. He also had a five-game point streak (6-2-8) last month for the Gulls, who are trying to fight their way into the Pacific Division's top-four group.
Rounding out the trio is Iowa Wild standout Kaapo Kähkönen, who was named the CCM/AHL Goaltender of the Month. He went 8-1-0 | 1.22 | .959 in nine starts in February.
AROUND THE A
The AHL roster deadline featured only two moves Charlotte acquired veteran forward Ryan Bourque from Bridgeport for forwards Terry Broadhurst and Cedric Lacroix. The Manitoba Moose brought in defenceman Daniel Brickley from the Ontario Reign. They sent forward Michael Spacek out to Ontario.
Rockford IceHogs goaltender Kevin Lankinen is out for the season after left shoulder surgery. He had not played since February 13th against Manitoba. Lankinen went 8-10-2 | 3.03 | .909 in 21 games for the IceHogs, who are one point out of Central Division playoff spot.
Iowa had an unpleasant stop in the Bay Area this week in a pair of losses to the San Jose Barracuda, who are last in the Western Conference. San Jose broke open a 3-1 game with a pair of third-period goals 25 seconds apart on Wednesday. The Wild continue their six-game road trip this weekend in Winnipeg.
Everett Silvertips captain Bryce Kindopp is a possibility to join San Diego later this season after the parent Anaheim Ducks signed him to a three-year entry-level contract. The 20-year-old forward is 38-33-71 in 60 games for the Silvertips, and his 38 goals put him third in the WHL. The wait could be some time for the Gulls, however; Everett is second in the U.S. Division and has a 10-game winning streak.
AHL TOP TEN
1. Milwaukee (Nashville)
2. Belleville (Ottawa) – +1
3. Iowa (Minnesota) – -1
4. Hershey (Washington)
5. Providence (Boston)
6. Tucson (Arizona) – +2
7. Colorado (Colorado) – -1
8. Stockton (Calgary) – -1
9. Hartford (NY Rangers)
10. Charlotte (Carolina) – NR
Out: Rochester (Buffalo)
You may also be interested in: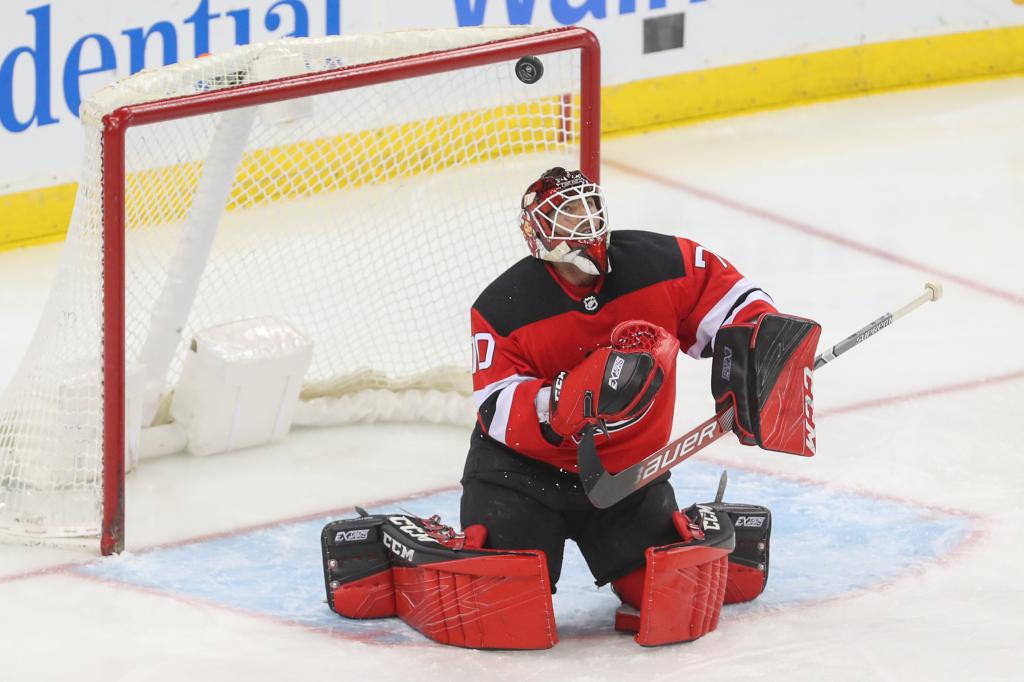 Around the AHL: Taking Stock of the AHL After the NHL Trade Deadline
This article is about: