Elite Prospects Award
An Obvious Winner — Nils Lundkvist Takes Home the EliteProspects Award
All eight of the panellists shared one thing in common — they put Luleå HF defenceman Nils Lundkvist's name at the top of their ballot in the vote for the EliteProspects Award, awarded to the SHL's best junior player.
The New York Rangers prospect, a first-round pick at 28th overall in the 2018 NHL Draft, earned the award after a magnificent breakthrough season.
"Holy crap! That's so cool!"
Lundkvist told EliteProspects, overjoyed in his home at Piteå upon hearing that he'd won the seventh EliteProspects Award, established in 2013. The Luleå defender was an obvious choice after his breakout year in which he scored 31 points (11 goals and 20 assists), setting a new points record for a junior defender in the league.
[Read more: Nils Lundkvist – a Swedish surprise ahead of the draft]
The selection committee, consisting of editorial contributors to HockeySverige and employees of EliteProspects, all put Lundkvist in the No. 1 spot. He's the first at his position to win the award since Gustav Forsling, then in Linköping, took it home in 2016.
"It's almost just good memories from this season," Lundkvist notes when asked to look back on the year.
"It really felt good right from the start. When I came into the season we were missing some defencemen with injuries and really only had five or six defenders available. That meant I got a lot of playing time and confidence at once.
"There were many offensive zone starts and power play opportunities. The points started to roll in and my confidence grew — I think I had five secondary assists in the first five matches. The pucks bounced right for me and even though it was a lot of luck, it's something I used to build off of."
He also grew by playing alongside one of if not the SHL's best all-around defenceman former Philadelphia Flyer, Erik Gustafsson. The year before, the Luleå captain had helped lift Carolina Hurricanes prospect Jesper Sellgren to new heights. Now it was Lundkvist's turn to get the "Gustafsson bump".
"[Gustafsson] instills courage and great confidence in you when you play with him. He is a good player, but also a very good leader. He speaks up and supports you when things go worse," Lundkvist said of his defensive partner.
"He shows every day why he is one of SHL's best defencemen. There is no one who swears as much as he does after a loss. He competes and wants to get better, although he may already be the best and most important on our team.
His own quest to get better and the experiences he has gained along the way have also paid off. Lundkvist experienced his first real adversity in his career last season. After almost coming out of nowhere, joining Luleå's SHL team in 2017-18 and being drafted in the first round of the New York Rangers in the summer of 2018, the demands grew. Both from him and his surroundings.
The fall of 2018 was tough.
"It was a small teaching moment," Lundkvist notes.
"I tried to do too much, complicate my game to stand out so that it would seem that it went well. But things just got worse and worse and became a bit of a downward spiral. It got to my head."
The support from teammates and, not least, assistant coach Henrik Stridh, who Lundkvist also worked with on the junior national team, took him out of the depths.
"I needed to mature and realize what makes me the hockey player I am. What I'm good at and playing to my strengths. I remember when we were in Switzerland for a pre-season tournament late in the summer. I had played well with the junior national team, but when I came back to Luleå nothing was right. Stridh and I sat down and talked on a lawn. I don't know if everything turned around after that. It took a while to get straight, but in the end, it made me stronger."
What did Lundkvist take from that experience?
"It is easy to give up and mope, but if you continue to believe in yourself and work hard every day, you will overwin adversity. There will always be bumps in the road and you never know when they will come, but if you continue to work on you overcome them."
[Read more: How Nils Lundkvist is Putting a Sophomore Slump Behind him and Emerging as a Top Defenceman in the SHL]
THE KEY – A BETTER SUMMER
What he learned after the summer of 2018 was also the importance of continuous training. Like many others who get drafted and play for the junior national team, the summer of the draft can present you with great challenges.
"You get a wonky summer where you do not get any continuous training. It was the U18 World Championships in Russia, the NHL Combine, the draft, the development camp and then the World Junior Summer Showcase. You came home between all events and had the time difference and jet lag to contend with. That made it more difficult," Lundkvist notes.
In the summer of 2019, it got a whole lot better. Lundkvist kept traveling to a minimum and thus achieved continuity in training. It spilled over into the past season.
"I got to train for a long and long time. I was in the US all of July and then went straight to the junior national team tournament (World Junior Summer Showcase in Michigan). There were no trips back and forth. I had time to work on my body and I felt stronger."
It is not only the improved physique that is behind the powerful breakthrough. He has also spent extra hours on the ice to fulfill his potential. Not least offensively.
"I've worked a lot with my shot and it's gotten significantly better. I focused on my one-timers because I spent a lot of time in the left circle on our power play. It paid dividends, the training gave skill. I scored four goals in the last four matches and they were basically all the same."
What was the experience of setting a new scoring record for junior defenders in the SHL like for Lundkvist? Was it important to him?
"It's was that it was a cool thing. When there was talk of that record, that I had a chance to overtake it, I had a drought of four to five games when I didn't put up any points. Then there was a lot of talk about that, a lot of questions, 'when will you set the new record? When are you going to hit it?'
"So it was more of a nice feeling when I did get it. It does not mean too much to me, but it is a cool thing. Many of the players that were on that list are players who already have fantastic careers and are playing in the NHL or have done so. It is not that I have actually surpassed them in any way."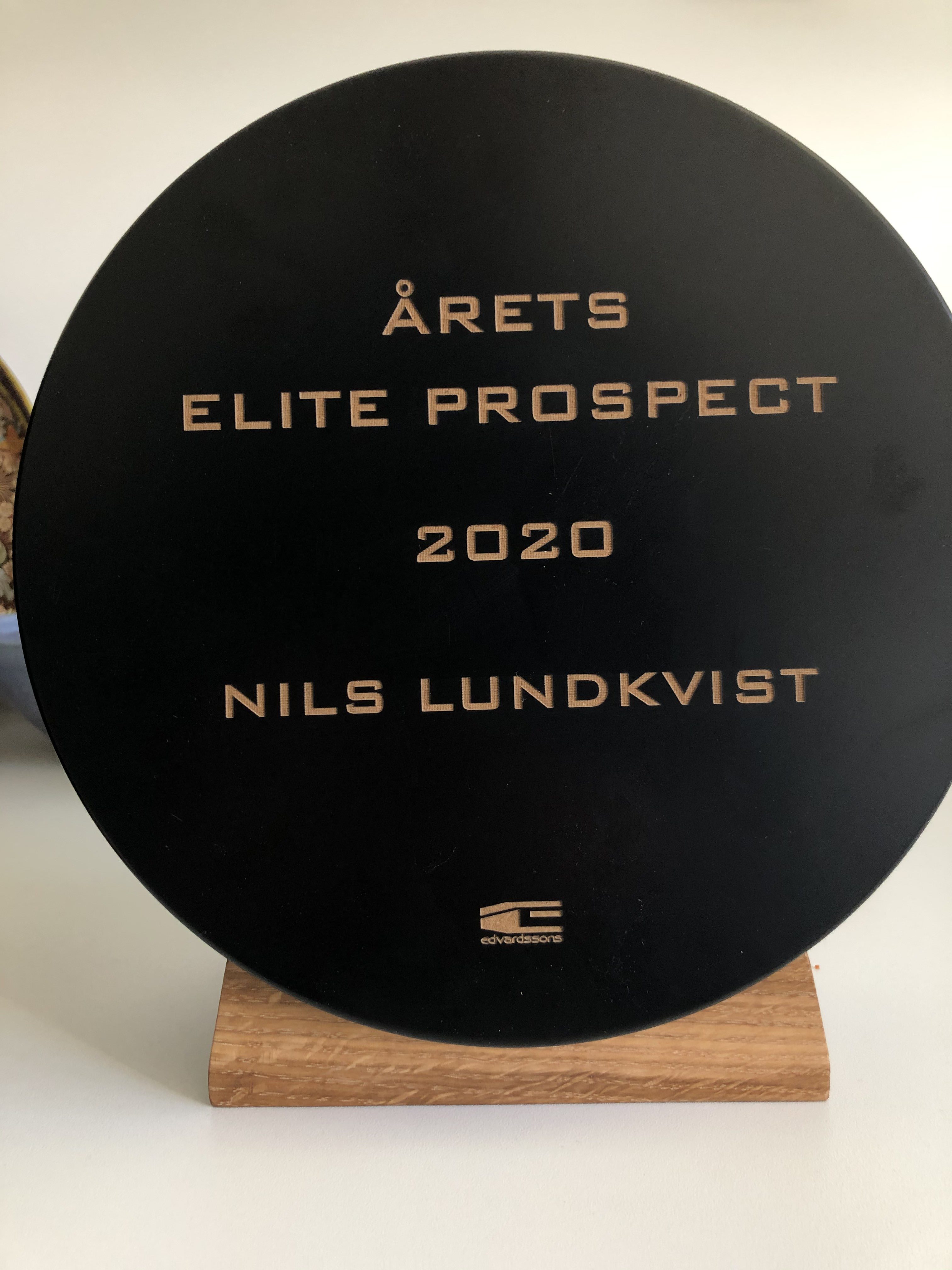 NHL, yes… This is where Lundkvist wants to go. The question is whether it will be until next season or not. Given the prevailing circumstances and that he is not yet signed by the New York Rangers, it is something he has difficulty answering himself.
"It is so uncertain and difficult to say considering what is happening in the world. You do not know when any of the seasons will start. The SHL season (in September) feels like it could reasonably start on time, but we will see… Of course, I dream of playing over there, but it would be great fun to finish with a Swedish championship title with Luleå. We had a great chance this year and it was bitter that we didn't get that chance to compete for it in the end. The team they will put on the ice next year will be similar to what we had this year. So there are many good alternatives for me."
What does the contact with the New York Rangers look like?
"Of course, we have contact. But it is mainly the agents who talk to them."
"In a perfect world … It's hard to say with the circumstances. You do not know when or if the NHL will restart," Lundkvist said of whether he'll join the Rangers next season.
Former winners of the Elite Prospects Award
2013: William Karlsson
2014: Alexander Wennberg
2015: Axel Holmström
2016: Gustav Forsling
2017: Joel Eriksson Ek
2018: Elias Pettersson
2019: Emil Bemström
The Elite Prospects Award Panel
Johan Nilsson, Elite Prospects
Peter Sibner, Elite Prospects
Erik Ohlsson, Elite Prospects
Uffe Bodin, hockeysverige.se
Måns Karlsson, hockeysverige.se
Ronnie Rönnkvist, hockeysverige.se
Rasmus Kågström, hockeysverige.se
Robin Olausson, hockeysverige.se
You may also be interested in: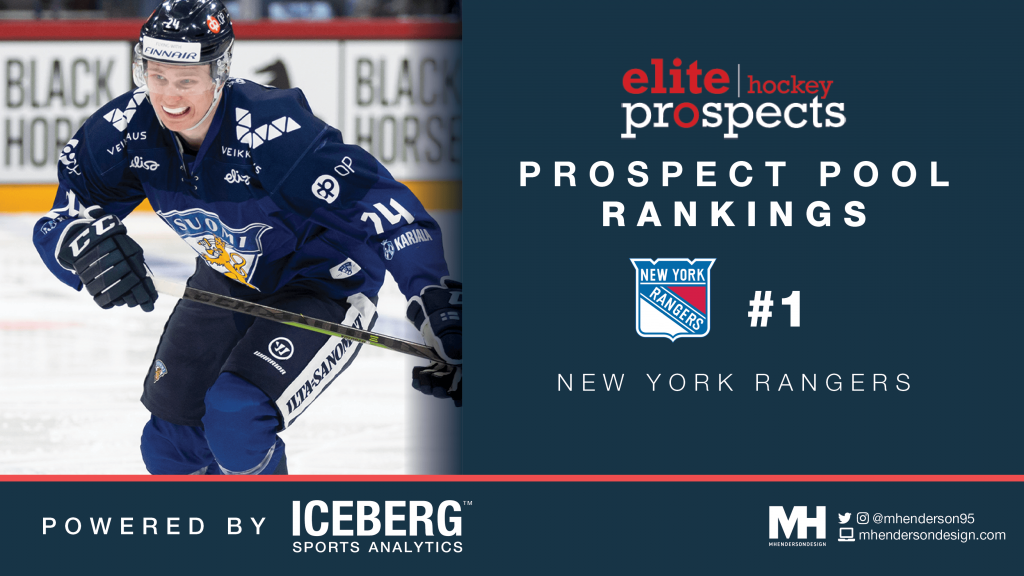 EP Rinkside Prospect Pool Rankings: No. 1 Ranked New York Rangers
This article is about: