Miscellaneous
Sponsored: Gary Roberts: An Off-Season Philosphy: Part 1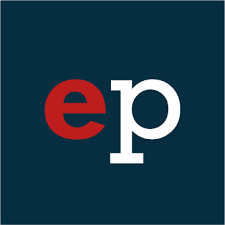 Robert Love
Over the coming weeks Rinkside readers will gain valuable training insights from one of hockey's premier athlete development coaches and former NHL player – Gary Roberts.
As a player, Gary was known for his grit, competitive nature and ability to contribute in clutch moments. He hoisted the Stanley Cup in 89, at the age of 23, with the Calgary Flames and went on to notch 438 goals, 472 assists and 2560 penalty minutes over his 20 plus year NHL career. Gary appeared in 3 All-Star games and won the NHL's Bill Masterton Trophy in 1996.
Gary's story is rare. After playing a decade of a punishing style of hockey in the NHL, he suffered a serious neck injury that forced him to retire from game in 1996.  Faced with the realization that his career was over at 30 years old, he went on a mission to find his way back. He sought out a team of experts who helped him realize that his rehabilitation and possible return would require a complete lifestyle change. Gary embarked on a steady recovery process and after a long absence from the game he loved, he returned to the NHL in 1997.
Over the last decade, Gary has worked with many NHL players to share his knowledge and experiences on how to prepare to play, rehabilitate from injury, and have a chance at longevity in the game. His philosophy is a lifestyle with each facet supporting and strengthening the other – FUEL effectively, TRAIN specifically, RECOVER efficiently to PERFORM optimally.
We asked Gary to talk about his philosophy and how it relates to the off-season in particular. Here's what he had to say:
"Preparation is important all year round but the off-season offers something unique – an opportunity to make huge gains in strength, size, speed and endurance at a time when players have a reprieve from the demands of the regular season.  To truly maximize these gains and optimize your performance you need to pay close attention to more than just training properly because it's as much about how you fuel your body and help it recover.
FUEL
Sticking to the basics and developing good habits regularly is very important, but you can fine-tune your nutrition in the off-season to help assist recovery after all the hard work in the gym and on the ice.
Follow our meal/snack checklist:
✓ Protein: Protein is optimal for growth and repair of all tissues in the body.
   Great sources of protein are:  
– Poultry: chicken, turkey, eggs
– Red meat: grass fed beef, bison, lamb
– Wild caught or sustainable fish: salmon, trout, halibut
– Plant based sources: nuts/seeds, beans/legumes
– Quality whey isolate, collagen, bone broth collagen or vegan protein powder
✓ Fiber Rich Carbohydrates. Fiber will help with optimal digestion and slow down the release of glucose in your system giving you long lasting energy.
Great fiber rich carbohydrates include:
– Abundance of fiber rich vegetables and fruits: sweet potato, broccoli, cauliflower, carrots, apples, pears, berries
– Whole grains: brown rice, quinoa, oats
– For additional fiber add: chia, flax seeds (preferably ground), oat bran, nuts/seeds, beans, lentils, peas  
✓ Healthy Fats. Fats are a source of energy and will help with decreasing inflammation and keep you fuller, longer.
Great healthy fat options are:
– Avocados
– Nuts/seeds
– Fatty fish: salmon, sardines
– Oils: extra virgin olive oil, flax oil, coconut oil
– Grass-fed butter or ghee
✓ Colour. This means eating a wide range of vegetables and fruits throughout the day to boost consumption of nutrients.  And for an extra boost eat ones that are in season and, where possible, locally farmed.
Great color and micro-nutrient options:
– Green: dark leafy greens, brussel sprouts, green beans
– Red: beets, tomatoes, raspberries
– Purple/blue: wild blueberries, purple cabbage, eggplant
– Brown/white: banana, mushrooms, cauliflower
– Orange/yellow: sweet potato, yellow pepper, mango
TRAIN 
The off-season is your opportunity to specifically focus on building the attributes so crucial to playing the game: strength, size, speed, and endurance.
These are the areas of focus we highlight as we head into a long off-season:
Corrective Exercise 
The season can be intense and demanding on the body. It is crucial to work on correcting any imbalances that may have developed. 
Mobility: Opening up commonly tight areas such as the hips or mid-back and shoulders can allow us to begin building a platform for muscle gain and will help you to utilize that strength when you do get back on the ice. 
Core Activation: All athletic movement is tied to our core, and the ability to transfer energy from our lower to upper body depends on an athletic and stable center. Start on the floor with some ground-based core exercises (e.g., dead bugs, planks) that will warm you up properly and prepare you for strength training.  
Muscular Activation: Repetitive movements can inhibit some muscles and cause others to become overworked. The early off-season is an excellent opportunity to focus on re-balancing those areas as we pair exercises with our Mobility and Core drills. 
RECOVER
There is no performance without recovery. Recovery is crucial during the off-season to optimize work done in the gym and on the turf.
During the off-season, focus on developing a proper recovery routine including:
Prioritize sleep. Sleep is the most significant area of focus when it comes to optimizing recovery. Develop a good sleep routine by going to bed before midnight, limiting screen time in the evening, and creating a wind-down routine.
Develop a solid stretch/mobility routine. Take time to focus on the areas that need extra attention with stretching and soft tissue (foam rolling) work.
Manage stress. Exercise is physical stress, so it is vital to mitigate extra stressors to ensure better recovery. This could mean developing a deep breathing routine, taking a bath at night-time, or going for daily walks.
To get the most out of your off-season, you need to incorporate all three pillars of performance: Fuel, Train, Recover."
Over the next few weeks Gary will contribute more information to Rinkside members. Click here to access Gary's at-home training programs delivered on the Gary Roberts training APP. EP members earn a 12% discount when applying EHP12 at checkout.
To learn more about Gary and/or register to get access to his full platform, visit https://www.garyrobertshockey.com/pages/elite-hockey-prospects
This article is about: