Column
Around the AHL: The AHL Season Cancellation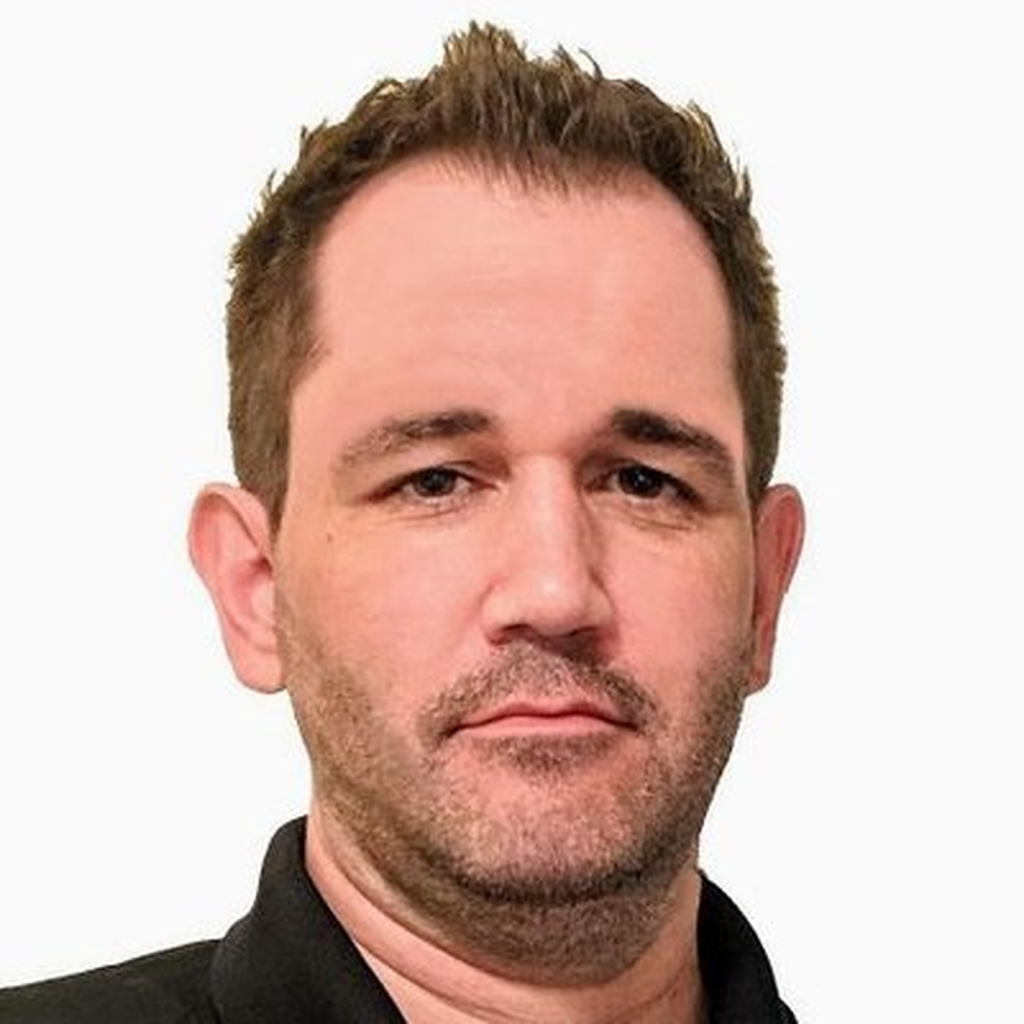 Patrick Williams
COVID-19's ramifications for the American Hockey League could extend far beyond the cancellation of the 2019-20 season.
After suspending play March 12th, the AHL pulled the plug on its 84th season on May 11th, becoming the last league in hockey outside of the NHL to do so. That decision — a unanimous vote by all 31 clubs — means the Calder Cup will not be handed out for the first time since 1936; the Charlotte Checkers took the 2019 title.
Now the AHL's attention turns toward the 2020-21 season and the many unknowns that accompany it already. AHL president and CEO Dave Andrews will retire June 30th after 26 seasons, for one.
[Read more: One-on-One With AHL President & CEO Dave Andrews]
"One thing that I'm hopeful about is that we still have a lot of time," Andrews told the Around The A Podcast last week.
"We don't know what the future holds for us. We're preparing to play. We think we'll play, we just don't know what it looks like."
Andrews and his replacement, former Columbus Blue Jackets general manager Scott Howson, will need all of that time as they confront this long list of hurdles and decisions:
[Read more: One-on-One With AHL President & CEO Dave Andrews Part 2]
● How does the 2019-20 NHL season impact the 2020-21 AHL season?
To start, what the NHL decides to do — or not do — with its own 2019-20 season is a major question. If play resumes at some point, it could push the current NHL season late into summer or early fall. Each NHL team would most likely carry a taxi squad of AHL prospects to play through the remainder of the regular season or at least the Stanley Cup Playoffs.
● Is there a timeline for the 2020-21 AHL season?
According to Andrews, the AHL is still planning for a standard October start date for next season's calendar.
But put that start date in pencil, something that Andrews readily acknowledges. Delaying the 2020-21 season until November, December or even as late as January 2021 could be a possibility, Andrews said. A different playoff format to prevent playing into next summer is another consideration.
"We all need to recognize that [the AHL] may take a slightly different shape over the short term," said Buffalo Sabres assistant general manager Randy Sexton, who also serves as general manager of the Rochester Americans.
● What is the financial damage?
March and April games are typically some of the strongest home gates of the season for AHL teams. The end of the football season and assorted holidays free up fan time and money to take in AHL playoff races.
Syracuse Crunch owner Howard Dolgon called the financial impact "significant" in comments to the Syracuse Post-Standard last week.
Fifth in AHL attendance at 7,582 fans per game, the San Diego Gulls lost six home dates, including a Friday-night date against the archrival Ontario Reign on what would have been the second-to-last weekend of the regular season.
The [revenue shortfalls] will "take a toll," said Gulls president of business operations Matt Savant. "Ultimately safety won out."
● Would there be fan restrictions this fall?
That is a very real possibility.
Next winter?
Only time will tell, and there will be a maze of local, state, and provincial governments making that call.
"Our ability to play is going to be dictated by public health authorities in 31 different cities," Andrews said. "We need to be nimble enough [to adjust]."
But there is one certainty — the AHL is heavily dependent on gate revenue. Empty buildings would make for an extremely complicated financial equation for the AHL, its 31 teams, and 31 NHL parent clubs.
"Could we play games without fans?" Andrews asked rhetorically. "Yeah, we could."
"Could we play a whole season (with 31 teams) without fans? I would say it's very unlikely."
● Even if fans are allowed into AHL buildings, would they come?
In an era of countless entertainment options competing for the public's money and attention, minor-league hockey is a complex business in the best of times.
If there are lingering health concerns, would fans feel comfortable in crowded arenas?
● And even if fans were permitted and willing to return to AHL rinks, would they be able?
Nearly 40 million people are unemployed between Canada and the United States. That gate-driven business model lives or dies with working- and middle-class people and their families. Those fans may not have jobs, let alone disposable income for hockey games.
For those fans who do return to work, will they be financially comfortable enough after their household budgets were devastated by going months without a paycheque?
AHL clubs are utilizing a mix of credits, refunds, and vouchers with their ticket-holders for games that were not played this season. That said, cash-on-hand concerns are real for any business that may go without revenue for months.
Andrews believes that the AHL can weather an economic downturn; he adds that league revenues grew amid the 2008 recession and its aftermath.
"We're at a pretty good price point," Andrews said. "[The 2008 recession] didn't seem to impact our league in a really negative way. Now [the COVID-19 pandemic] is a whole new situation. In 2008, 2009, it was bad, but this is going to be much worse, I think."
"Let's hope for everyone who loves the game and the fans in our communities that we're able to play and provide people with an opportunity to get out and have some fun with their family at a reasonable price."
● Would all 31 teams play next season? Could an AHL team sit out next season?
A team "might take the year off" if circumstances necessitate such a move, Andrews said.
● What about independently owned AHL clubs?
Twelve of the AHL's clubs are independently owned, and that group contains some of the league's strongest franchises.
Leading the AHL at 9,043 fans per game are the Cleveland Monsters, who are owned by Cleveland Cavaliers owner Dan Gilbert. Sitting in Central Pennsylvania are the Hershey Bears, the AHL's oldest club at 82 seasons, who rank second in attendance. In fourth place are the Providence Bruins.
Rounding out the list are the Chicago Wolves, Colorado Eagles, Grand Rapids Griffins, Lehigh Valley Phantoms, Milwaukee Admirals, Rockford IceHogs, Springfield Thunderbirds, Charlotte, and Syracuse. Seven of those clubs finished in the top-10 of AHL attendance this season.
An NHL-owned club has direct financial support from its parent team. But if there are revenue issues, where does an independently owned AHL club turn?
A team in that situation would need to work out financial arrangements with its parent club.
That said, NHL clubs have a direct stake in the matter. They need their prospects playing, and the AHL provides that set-up.
● How will corporate partners fare?
A mix of regional and local companies comprise most of the corporate base — with a sprinkling of national partners — for a typical AHL club. Front offices across the AHL have made it a priority to give those corporate relationships extra attention for the past two months. Expect to see additional value-added initiatives for those sponsors to preserve those relationships.
However, will those businesses survive?
Said Savant, "We are very cautious when we're going back to both our fans and our partners to make sure, as we're working out our contracts for next year and beyond, that we're cognizant of what they're going through."
● What are additional concerns?
Employee attrition is a real concern for the league. Several clubs have laid off or furloughed employees.
How long can those employees go without a paycheque waiting for hockey to return? That potential talent loss — be it in sales, marketing, accounting or any of the many other areas of a front office — could deprive teams of some of their best off-ice talent.
The travel industry is another potential obstacle in a league that stretches from Southern California to Quebec. Air travel is a standard part of life in the Western Conference, and most Eastern Conference teams fly at least occasionally. Additionally, AHL teams' air travel is almost exclusively commercial. That puts the league at the mercy of an airline industry that has been battered for the past two months.
Aside from health concerns that may come with flying, there are also financial factors to examine.
With a mix of large and mid-size cities, what will air travel options look like in six months? And how will airfares shake out?
What is the bottom line?
"These are uncharted waters," said Hershey president and long-time pro defenceman Bryan Helmer.
However, as stated above, NHL teams need to develop players, and Andrew has made that the AHL's bread-and-butter purpose throughout his tenure.
"The AHL has been around for a long time," Sexton said, "and it is a very resilient league."
A Done Deal
The Vegas Golden Knights officially have a long-time home for their AHL affiliate. And it is close to home.
After three seasons with the Wolves, the Golden Knights will shift their affiliation to the Las Vegas area. They purchased the San Antonio Rampage on February 6th and will bring the team to Las Vegas next season to play out of the 7,773-seat Orleans Arena, a 10-minute drive from T-Mobile Arena.
[Read more: Las Vegas on Track to be the Newest AHL Market]
This week the Golden Knights also scored a political victory with the approval of a new 6,000-seat arena in nearby Henderson. The $80-million (plus $4 million in contingencies) project, a public-private partnership, overcame some local opposition and will be ready for the 2022-23 season. The AHL club's new Henderson-based practice facility is already on track to open next season.
The Golden Knights join the San Jose Sharks, Toronto Maple Leafs, and Winnipeg Jets as NHL teams with an AHL affiliate in the same metropolitan area. Last season the Wolves went to the Calder Cup Final, and the Golden Knights-Wolves partnership produced back-to-back regular-season division titles. This season the
Wolves had a 27-26-5-3 record, ninth-best in the Western Conference.
"Vegas is ready to go," Andrews said.
Staying Together
Hershey's long-successful affiliation with the Washington Capitals will continue another four seasons.
[Read more: Part 1 of a Sit-Down with Bryan Helmer]
Since the relationship began in 2005, it has produced a Stanley Cup, three Calder Cup championships, and two more trips to the Calder Cup Final. The Capitals had 14 Hershey alumni on their 2018 Stanley Cup team. Capitals defenceman John Carlson apprenticed in Hershey, and Braden Holtby, Ilya Samsonov, Semyon Varlamov, Philipp Grubauer, Michal Neuvirth, and Pheonix Copley have been among the goaltenders to come out of Hershey. The Bears tied for second in the Eastern Conference this season.
[Read more: Part 2 of a Sit-Down With Bryan Helmer]
Washington and Hershey are located a little more than two hours apart, making for easy roster logistics and player evaluation. The Bears play out of the 10,500-seat Giant Center.
[Read more: Part 3 of a Sit-Down with Bryan Helmer]
Affiliation Shuffle
With San Antonio out of the AHL after 18 seasons, St. Louis Blues prospects will again find themselves on the move. This time Springfield will provide a landing spot, the Blues' third AHL home since they sold their AHL franchise in 2013. After four seasons with the Wolves, the Blues scattered their prospects – including goaltender Jordan Binnington – across the AHL in 2017-18. They spent two seasons with the Rampage.
For now, Springfield's decision to partner with the Blues leaves the Florida Panthers without an AHL affiliate for next season. Talk of a new Panthers affiliation with Charlotte persists amid rumours of a rift between the Checkers and the Carolina Hurricanes. If a Carolina-Charlotte divorce does indeed happen, the Hurricanes would partner with the Wolves. The all-North Carolina Hurricanes-Checkers affiliation began in 2010.
Around the A
The AHL also announced that the final standings will sorted by point percentage as of March 12th. Milwaukee finished atop the AHL for the first time since 2003-04, posting a 41-14-5-3 record (.714) and a league-best 41 wins.
Iowa Wild forward Sam Anas took the AHL scoring title 20-50-70 in 63 games. Anas, who turns 27 on June 1st, has completed his fourth pro season with Iowa and will be an unrestricted free agent this offseason. Linemate Gerald Mayhew's 39 goals also placed first in the AHL.
In net, Milwaukee goaltenders Connor Ingram and Troy Grosenick won the Harry "Hap" Holmes Memorial Award (the team with the fewest goals-against per game). The duo combined to lead Milwaukee to a 2.24 team goals-against average. Ingram, 23, arrived from the Tampa Bay Lightning organization last summer in a trade to the Nashville Predators. In 33 games, he put up a 21-5-5 | 1.92 | .933 season. His GAA and save percentage each put him third overall in the AHL. Grosenick, 30, finished 20-9-3 | 2.29 | .920 with two shutouts. His GAA placed seventh, and his save percentage was eighth.
Providence's Dan Vladar finished first in both GAA (1.79) and save percentage (.936). Kaapo Kahkonen of Iowa led the AHL with 25 wins and seven shutouts.
You may also be interested in: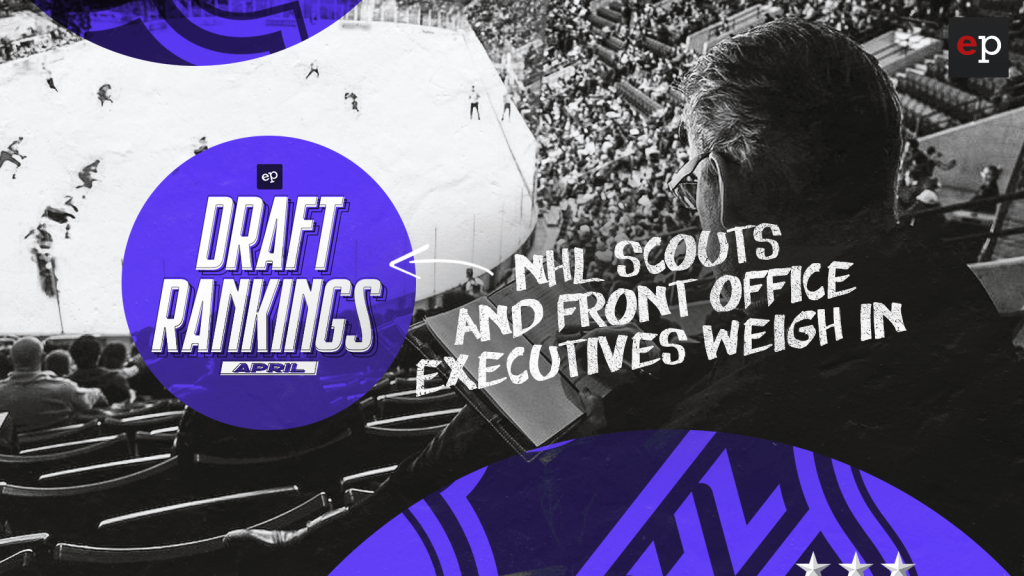 BURKE: NHL Front Office Execs & Scouts Weigh in on EliteProspects 2020 NHL Draft Ranking 3.0
This article is about: