Column
Around the AHL: What's Next for the Players?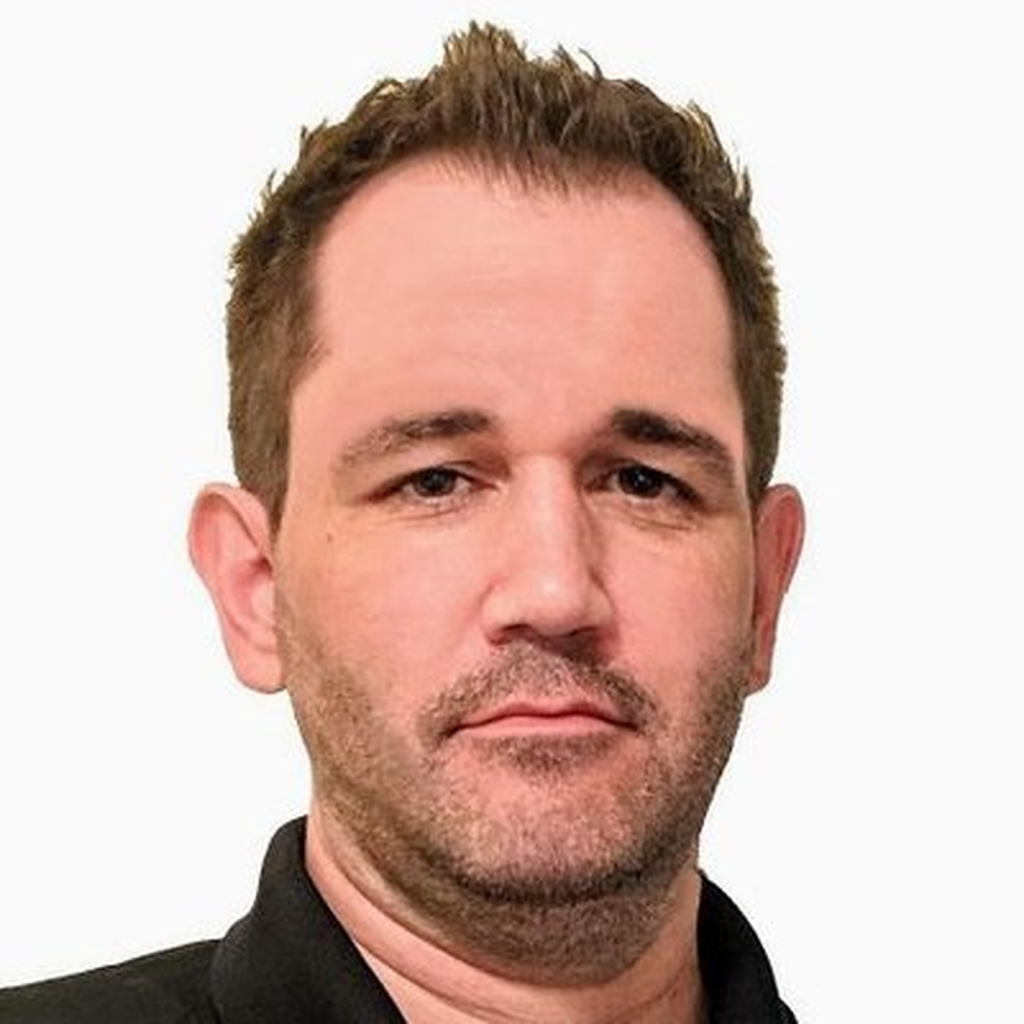 Patrick Williams
Now that the NHL plans to resume play, what does that mean for AHL players?
The COVID-19 pandemic brought an end to the AHL's 84th season when the NHL's top developmental league cancelled the remainder of its regular season and the Calder Cup Playoffs on May 11th. For most AHL players, that announcement brought a formal end to their seasons.
In the NHL, meanwhile, commissioner Gary Bettman outlined plans for the league to resume play later this summer under a revised postseason format.
With the 24 playoff-bound NHL clubs expected to utilize taxi squads populated by AHL talent, some AHL players may find themselves pressed back into action after months away from formal competition and training. With social-distancing restrictions in place throughout much of North America and Europe since March, players have been kept off the ice and away from workout facilities. Those limitations have forced players to rely on home gyms or makeshift methods to maintain their fitness levels.
But San Diego Gulls head coach Kevin Dineen expects that AHL players will be primed to go if and when NHL training camps commence in July.
"Coming from a player's background, I know that these guys are chomping at the bit," Dineen, a veteran of 19 NHL seasons, told EliteProspects Rinkside.
Put away any excuses, Manitoba Moose head coach Pascal Vincent said. After five seasons as an assistant coach with the parent Winnipeg Jets, he just wrapped up his fourth season guiding the Moose and won the Louis A.R. Pieri Memorial Award winner as the AHL's top coach in 2017-18.
"The one thing that we're all equal [in] is we're all facing the same thing," Vincent said. "So to me, and I've been thinking about this, it's not so much what we're missing, but the way the players are going to be mature about, and be responsible, about their conditioning, living habits, being creative."
"That's still working out, finding ways to stay in good shape, and even finding ways to get better. There are different things you can do, in your garage, in your backyard, in the street, that are specific for hockey players."
"So, to me, it's going to be not only so much about what we're missing, because everybody's going to be missing the same time. The younger players, the older players. But it's going to be really interesting to see who took advantage of this situation (to) get better. Or [found] ways to get better. When we're going to get our players back, and when we're going to be able to return, I'm really excited to evaluate those guys and [see] who was mature and responsible and creative, and who's going to show up in the best shape."
And then there are AHL players in a different group – those players who are done for the season and will not join NHL taxi squads later this summer.
Typically teams and players plot out a summer training schedule that aims to have a player peak when training camp arrives.
But even AHL president and CEO Dave Andrews has publicly mused about an uncertain start date for the 2020-21 AHL season. That target date could vary by three months, ranging from the traditional October start to as late as January 2021. That uncertainty could be difficult for players as well as coaches who are accustomed to mapping out each day of the regular season.
Without a fixed start for the 2020-21 season, clubs are left without a target date when mapping out an offseason training program for their prospects. Months of high-intensity training could wear out a player before next season even begins. Or a player's training schedule could taper off too much and leave him unprepared for next season.
Striking that balance between under-training and over-training will be a challenge.
"It's a completely valid concern," Hershey Bears head coach Spencer Carbery acknowledged. "We put a plan in place with the [parent Washington Capitals], who the potential players [are] who will be black aces, so they're on a certain program to sustain a level of fitness and getting ready to play in the NHL playoffs."
"And then there is another group, their focus is going to be the offseason and now let's get them prepared for, hopefully, October. Now, if that date changes, that does alter their summer program, but I think that will start to clarify itself in the [upcoming weeks]."
"You're going to have to make sure that guys are pacing themselves and being smart about it."
Carbery's charges are dealing with that challenge, but their circumstances differ from player to player.
"It's that unique balance of having to find ways t keep your body fresh," said Hershey forward Beck Malenstyn, who played his first three NHL games with Washington this season. "You maybe can't hit it as hard as you normally would in an offseason."
And then there is Bears goaltender Pheonix Copley. Goaltenders' training programs differ, and he is a possibility for taxi-squad duty with the Capitals.
"A lot of guys probably don't have access to full gyms, so we're getting creative with training," Copley said. "I think doing stretching and yoga helps prevent injury and prepares your body. But it's a really unique situation for pretty much everyone, trying to find ways to stay in shape but at the same time not over-train."
Bears teammate Matt Moulson, who played on an AHL contract this season, is in still a different category. Unlike Copley and Malenstyn, he does not need to plan for the possibility of playing this summer. But the 36-year-old does plan to play next season after finishing second in team scoring (22-19-41 in 62 games), whenever that may be.
"Once the gyms even open up," Moulson said, "I think it's easier to back off [training and time the training]."
Those are the approaches that AHL head coaches will be expecting.
"We don't know when we're going to play," Vincent said. "Nobody knows. We're planning as if we're returning in September. That's what we're going to do now, knowing the season is over. That's the only way."
"And if we don't start in September, then we're just going to adjust, eventually, when we know more. Right now, navigating when you don't know the end result, that's the challenge. Staying motivated and the ability to have some success in the [AHL], most of it is how creative you are, how much you study the game, and how much you get to know your players."
Vincent also believes that the extended time off and improvised circumstances can also enable players to find solutions.
"You can still stick-handle the puck in the street using a ball," Vincent said, "you can work on your agility, you can work on your sprints, quickness, and stuff like that. When we're going to resume and get back on the ice, we're going to be able to see who was working at their craft and who didn't take advantage of this situation."
"There's a way to improve and be ready when the season [resumes."
Coaches like Carbery, Dineen, and Vincent are accustomed to deal with quick-changing circumstances and reacting on the fly throughout this season. They can put that experience to the test with this unprecedented offseason and adjust as necessary.
"There are so many balls in the air, so I don't know if there is a perfect science to it," Carbery said.
WHAT IF?
While the AHL season is done, the NHL will attempt to complete the 2019-20 season and award the Stanley Cup.
The NHL's altered 24-team playoff format will feature 12 teams per conference qualifying for postseason play. In each conference, the top four teams will be joined by eight other teams that will compete in the play-in series. The fifth-ranked team will play the 12th-ranked team, with 6-11, 7-10, and 8-9 match-ups to round the grouping.
What would an AHL field look like using such a format, based on this season's standings?
In a scenario like that, the Providence Bruins, Belleville Senators, Rochester Americans, and Hershey would comprise the Eastern Conference top-four. The Western Conference foursome would have been the league-leading Milwaukee Admirals, Iowa Wild, Tucson Roadrunners, and Colorado Eagles.
Additional Eastern Conference pairings would feature the Utica Comets facing the Wilkes-Barre/Scranton Penguins in the 5-12 series. The other three series would be the Charlotte Checkers-Springfield Thunderbirds (6-11), Hartford Wolf Pack-Laval Rocket (7-10), and Binghamton Devils-Syracuse Crunch (8-9).
Out west, the Stockton Heat would meet the San Antonio Rampage in the 5-12 series, with the Gulls-Texas Stars (6-11), Ontario Reign-Rockford IceHogs (7-10), and Grand Rapids Griffins-Chicago Wolves (8-9) completing the field.
A DONE DEAL
A name will soon adorn the new AHL club coming to the Las Vegas market next season.
"Silver Knights" has been among the rumoured front-runner, but the parent Vegas Golden Knights will announce the team's name on Thursday evening. Golden Knights management purchased the San Antonio franchise on February 6th and relocated it to Las Vegas, where the team will play out of the 7,773-seat Orleans Arena next season. The Golden Knights had partnered with the Wolves for three seasons after entering the NHL as an expansion club in 2017.
Plans for a new 6,000-seat arena for the AHL club in nearby Henderson were approved last week as well and is scheduled to be ready for the 2022-23 season. The to-be-named team will also have a brand-new practice facility in Henderson, starting next season.
WITH HONOURS
Iowa goaltender Kaapo Kähkönen is the Aldege "Baz" Bastien Memorial Award winner as the top goaltender in the AHL this season. He also was named to the 2019-20 AHL First All-Star Team last week. The 23-year-old, a 2014 fourth-round choice by the parent Minnesota Wild, went 25-6-3 | 2.07 | .927 in 34 games for Iowa while leading the AHL with seven shutouts. He was also named the CCM/AHL Goaltender of the Month this past February and also saw playing time in five games for Minnesota (3-1-1 | 2.96 | .913).
[Read more: Jake Bean Shines for Calder Cup Champion Charlotte Checkers]
Joining Kahkonen on the First All-Star Team were blueliners Jake Bean (Charlotte) and Brennan Menell (Iowa). Bean led AHL defencemen with 48 points (10-38-48) in 59 games. Reid Boucher (Utica), rookie Josh Norris (Belleville), and AHL leading scorer Sam Anas (Iowa) completed the team.
[Read more: What are the Ottawa Senators Getting in Newly Signed Centre Josh Norris?]
On the Second All-Star Team, Milwaukee netminder Connor Ingram earned a spot in a wildly successful bounce-back performance after being traded away by the Tampa Bay Lightning last season. Jacob MacDonald (Colorado), who played a swing role, and Brogan Rafferty (Utica) made up the blue line. Iowa's Gerry Mayhew, whose 39 goals led the AHL, was accompanied by Alex Barre-Boulet (Syracuse) and Belleville's Drake Batherson.
Elsewhere in the Central Division, Karl Taylor of Milwaukee was named the Pieri Award winner as the AHL's top coach. Taylor is in his second season with Milwaukee after joining the Nashville Predators organization from Texas, where he was an assistant coach. His Admirals went 41-14-5-3 and topped the AHL in wins, points (90), and point percentage (.714). Milwaukee also finished sixth in the AHL on the penalty kill and second on the power play.
Long-time San Jose Barracuda veteran John McCarthy won the Fred T. Hunt Memorial Award "as the AHL player who best exemplifies the qualities of sportsmanship, determination and dedication to hockey." An ischemic stroke this past December forced McCarthy into retirement, but he remains with the Barracuda as an assistant coach. McCarthy was played 552 of his 577 AHL games with San Jose Sharks affiliates dating to 2009 and had 130-167-297 in that span.
AROUND THE A
Still remaining are affiliation agreements for the Wolves and Charlotte. Charlotte has been affiliated with the Carolina Hurricanes since 2010, but there has been strife between the two sides and a new affiliation agreement has not been struck. The Florida Panthers, who had been with Springfield, still need an affiliate and would pair with Charlotte in the event of a Carolina-Charlotte divorce. That scenario would put the Hurricanes prospects with the Wolves next season. The St. Louis Blues, displaced by San Antonio's move, will take over Springfield next season.
The COVID-19 pandemic has not altered the succession plan for Andrews, who is retiring after 26 seasons. Long-time NHL team executive Scott Howson, named to replace Andrews this past February, will take over on July 1st. Andrews will stay with the AHL as chairman of the league's board of governors.
The Montreal Canadiens fortified Laval's line-up last week, signing 27-year-old forward Yannick Veilleux to a one-year AHL contract. Veilleux produced 12-8-20 I 26 games for the Rocket this season after he was signed to a PTO this past December; the Rocket later gave him an AHL contract to finish out the season.
You may also be interested in: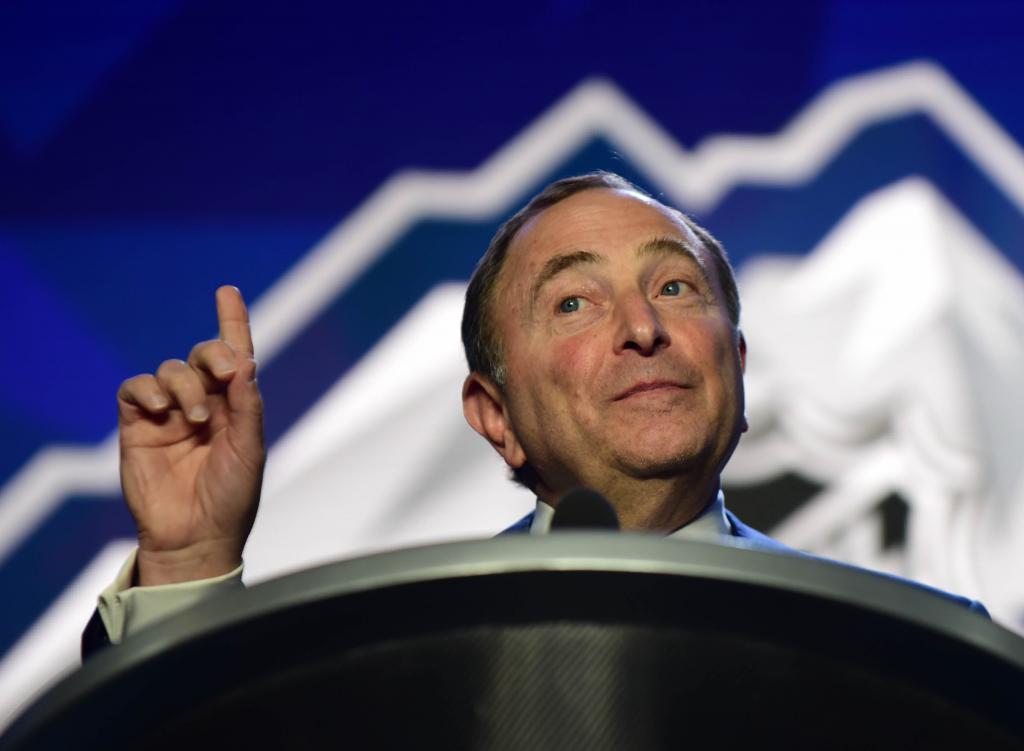 BURKE: The NHL has Announced its Plan, now What?
This article is about: