News
EliteProspects Presents: Connect

Everysport Media Group is proud to announce the launch of EliteProspects Connect, the newest addition to the treasure trove of EliteProspects Premium features that make this space the place to be for hockey fans.
EliteProspects Connect is a brand new collection of features within the Premium suite, one aimed directly at servicing the hockey players and staff that fill the ranks of the hockey world at every level.
[Check out our demo profile: Johnny Hockey!]
This feature offers players and staffers the opportunity to advance their careers by sharing firsthand information about themselves and their accomplishments on and off the ice.
Are you already on EP with a player or staff profile? Then all you need to do is verify your profile and connect it to your Premium account so we know it is you – and start working on your Connect profile today!
The Connect component of one's EliteProspects Premium account will allow the user to complete these items:
A chance to present and describe themselves as hockey players, coaches, etc. whether one wishes to elaborate on playing style, skills, leadership strengths — you name it!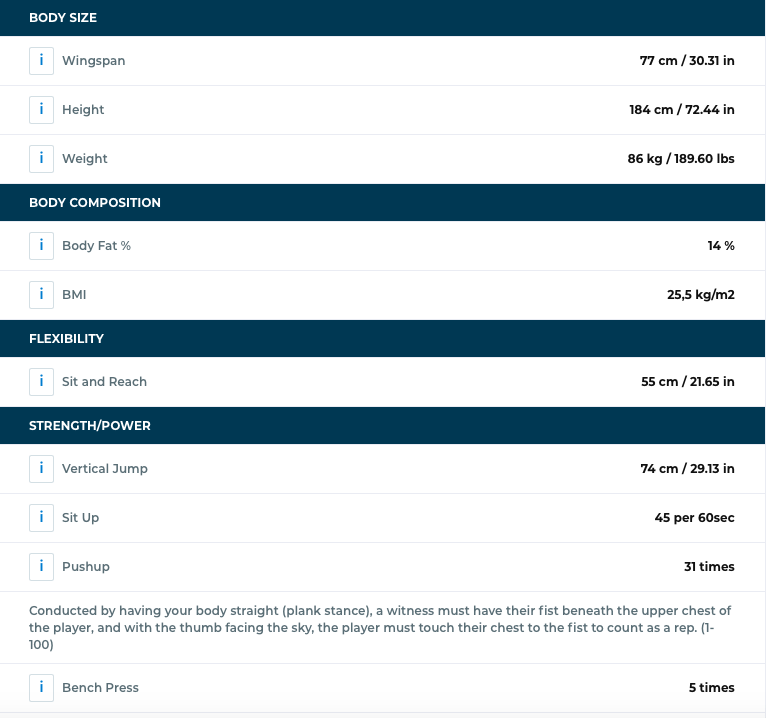 Provide updates on their fitness capabilities, disciplines to provide more transparency to interested teams and track their progress. The fitness disciplines from the NHL Draft Combine is used as a template.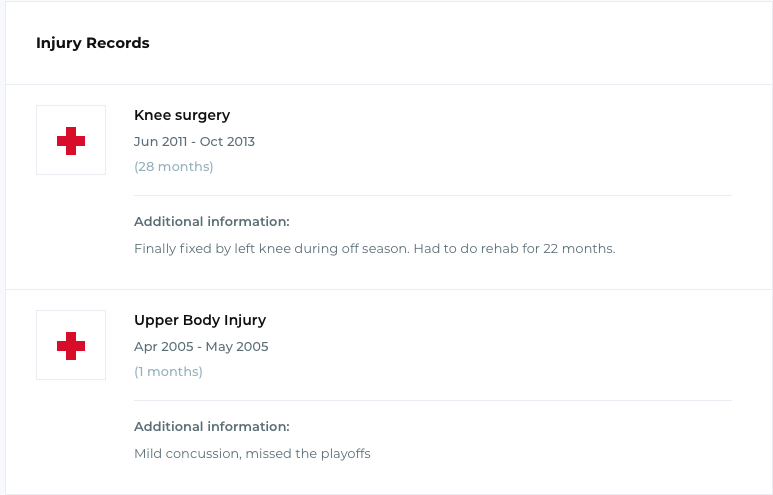 Share their equipment preferences and current setup — goalies matter, too.
Upload school grades, completed programs, and awards and achievements, such as diplomas or letters of recommendation, among other examples.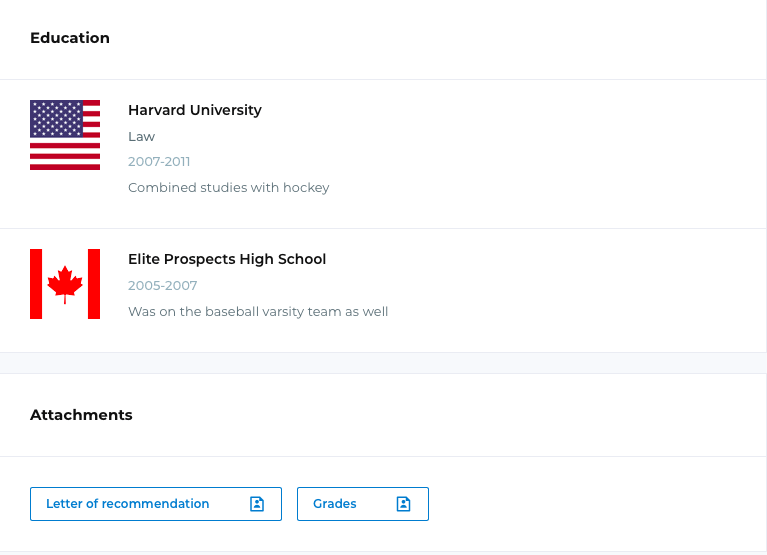 Update contract status and share one's preferences for compensation and billeting.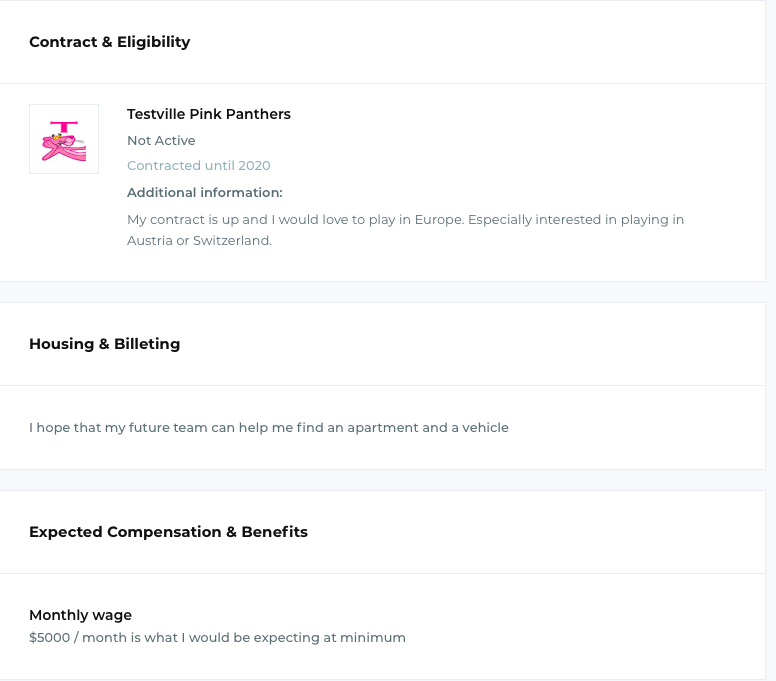 Collect endorsements from other EliteProspects Connect users for certain skills, qualities, and accomplishments.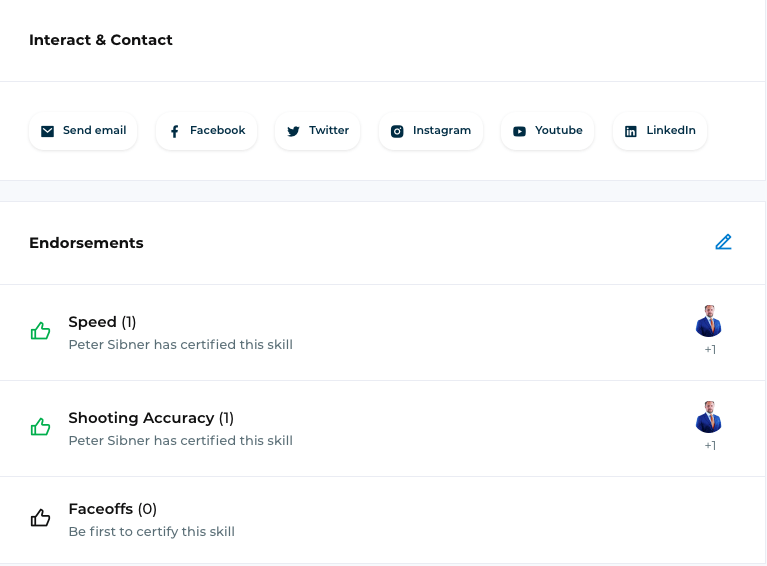 Ask for, and receive, endorsements from teammates and coaches, past and present alike, who are in the Connect network.
Link to their social media channels.
Upload video clips, such as game videos or scouting clips, etc.
Upload gallery pictures.
Connect with teams and other EliteProspects Connect players and staff.
Upload attachments, whether they are game logs, proprietary analytics, heat charts, graphs, etc.
"Eliteprospects is already a very popular place for players, coaches, GM's and staff to either search or be seen. What we're doing here is taking it another few steps further by offering our Premium users to set up a career profile that goes way beyond just goals and assists. Being able to add on- and off ice information about themselves in a Connect profile is a good way to promote and document their hockey career accomplishments online. I guess you could say we're creating a LinkedIn of hockey, but the long-term vision is really more than that. We're taking steps to make EP a place for players, staff, and everything in-between to connect, share accomplishments and increase their opportunities for performance and a fruitful career", says Peter Sibner, CEO of ESMG North America, the Tampa, FL-based operational arm of Everysport Media Group.
"Millions of hockey fans use our website every week. We've long been a growing part of hockey's online community. Now we're doing our part to bring that community together and offer everyone involved an opportunity to take their rightful place therein."
[Read more: How to use EliteProspects Connect]
EliteProspects Connect is just the first step towards a complete career suite. Developers are already working on the next generation of features to be released later this year. Among them, a marketplace feature that will offer members unprecedented access to great deals and services related to their hockey careers. The company is also working on a Job Portal that will allow hockey clubs and teams on all levels to advertise for available spots on or behind the bench, or jobs in the front office.
You may also be interested in: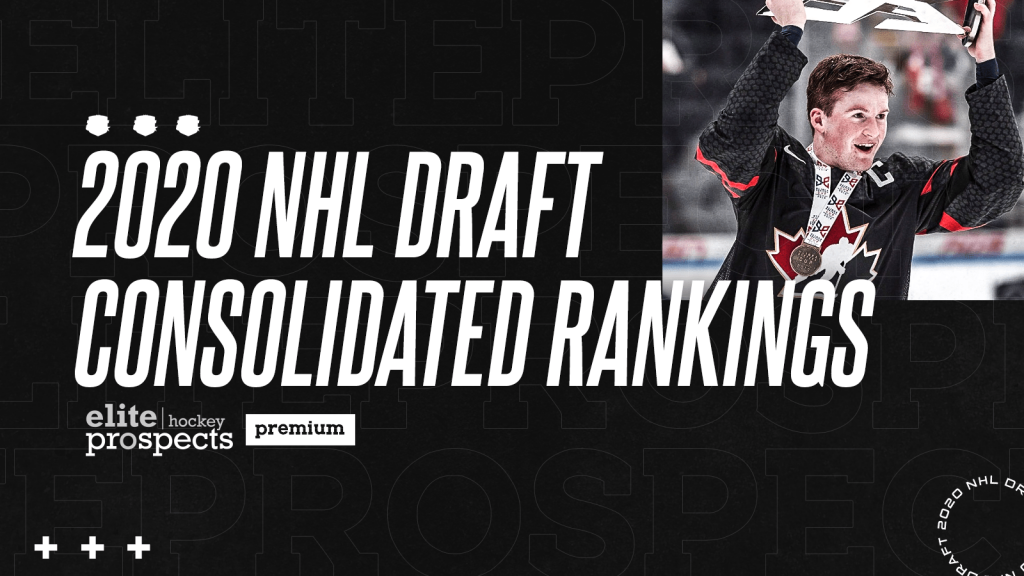 EXCLUSIVE: EliteProspects Premium Presents Consolidated 2020 NHL Draft Rankings for May 29th
This article is about: