NHL Prospects
COHEN: A Look at how the NHL's top Prospects are Training in a Once in a Lifetime Off-Season
When the hockey world paused in March because of COVID-19, many of its players and prospects went into disarray. All of a sudden, instead of finishing seasons, finishing playoffs, flying for international tournaments, and taking part in all of the pageantries of the NHL Combine and the NHL Draft — there's nothing.
The new challenge for these players? Keeping one's self in shape through an off-season unlike any before it.
One might note as they traverse this piece that many of the players in question have their own gym or even their own rink. That was, believe it or not, the norm before specialized training centres opened; players started to flock there for the bulk of their off-season preparations.
Those specialized training centres are no longer an option. Not for now anyway. Players have had to call an audible on their usual routines.
One of the ways one 2020 NHL Draft prospect, Soo Greyhounds defenceman Ryan O'Rourke, is performing a mental training regimen.
"I try and work on being more effective with my decision-making and wall skating. Exerting my energy as much as I can to make smart decisions," O'Rourke told EliteProspects. "We try to focus on more stick-on puck. Just trying to keep guys to the outside and that can kind of save your legs throughout a game."
Saginaw Spirit star, Cole Perfetti will work on video review. He's done it for a long time.
"I'm a hockey rat. Just watching hockey all the time. Watching NHL games or highlights on YouTube," Perfetti revealed. "Just picking up little tidbits of information. Little plays or ideas on what to do in certain spots on the ice. I try and implement that in my game. I've always done that ever since I was little. Some of it is natural and some of it comes from studying the game and watching tons of hockey seeing players make plays and trying to do that myself."
[Read more: Cole Perfetti is Reinventing Himself Ahead of the 2020 NHL Draft]
Anton Lundell knows what it takes to be a top player and I was a bit surprised when a month or so ago he was already getting specialized training in Finland.
"I'm working with a few of my coaches here in Espoo," Lundell stated. "I'm working with them to improve my body and get more power so I can be ready for the next season. At this time, we can't use a rink, so they are private workouts."
[Read more: How Anton Lundell's Relationship With Goalie Coach Father Helps him Round out his Game]
Adler Mannheim winger Tim Stützle is going to be a top-five pick in this draft — getting there means no days off. In Germany, he's had ideal training at his disposal, an experience many of his North American counterparts haven't enjoyed.
"At the end of the season I spoke to the Mannheim general manager and he said just keep working. I'm living right now with my parents. I have access to a coach that can do 1-on-1 workouts with me at a fitness center," he said, knowing he had an edge in doing this based on how well his country was dealing with the virus at the time.
[Read more: Breaking Rank; Why Tim Stützle is Lower on our Board Than Yours]
A few weeks ago, I had a conversation with former NHLer Steve Valiquette and he's the owner of Clear Sight Analytics. As one might expect, NHL teams were calling him to review their team's goaltending in hopes of correcting that when the NHL season resumes. The surprise to me was him saying his next interview/session was with a college netminder as part of his offseason preparation. Having Valiquette's company going through his positives and negatives can help him for the next season.
Oshawa Generals forward Ty Tullio is a very talented centre who grew over an inch in the offseason. While that wasn't planned, it could help this centre continue to rise in this draft. That, combined with his work ethic on and off the ice, makes for an enticing player. Since the shutdown, Tulio has taken to water training.
"Back home in Windsor, which is where I'm at right now, we live along the St. Clair river, so we do a lot of boating, Sea-Doo riding, wakeboarding," Tullio told EliteProspects.
Tullio's Oshawa Generals linemate, Philip Tomasino, has been luckier than most based on his location.
"Lucky enough for me, I live in Mississauga, just outside of Toronto, so for the first two-and-a-half-to-three months, since the pause, I was stuck at home. Working out at home. I don't own a pair of rollerblades and never really rollerbladed," he mentioned. "I was using part of my backyard to workout. I'd say a month ago some of the rinks here opened up. I've been able to get on the ice a couple of times a week. My gym has been opened for roughly a month and a half. The last month or so I'd say it's been back to normal for me. It's been a good stretch."
Players have been managing. There is still a lot of uncertainty as to when the various junior leagues will start up while conversely, the European Leagues seem to have more hope that most will start on time. The draft will likely be sometime in October making this the strangest off-seasons and draft year in recent memory.
You may also be interested in: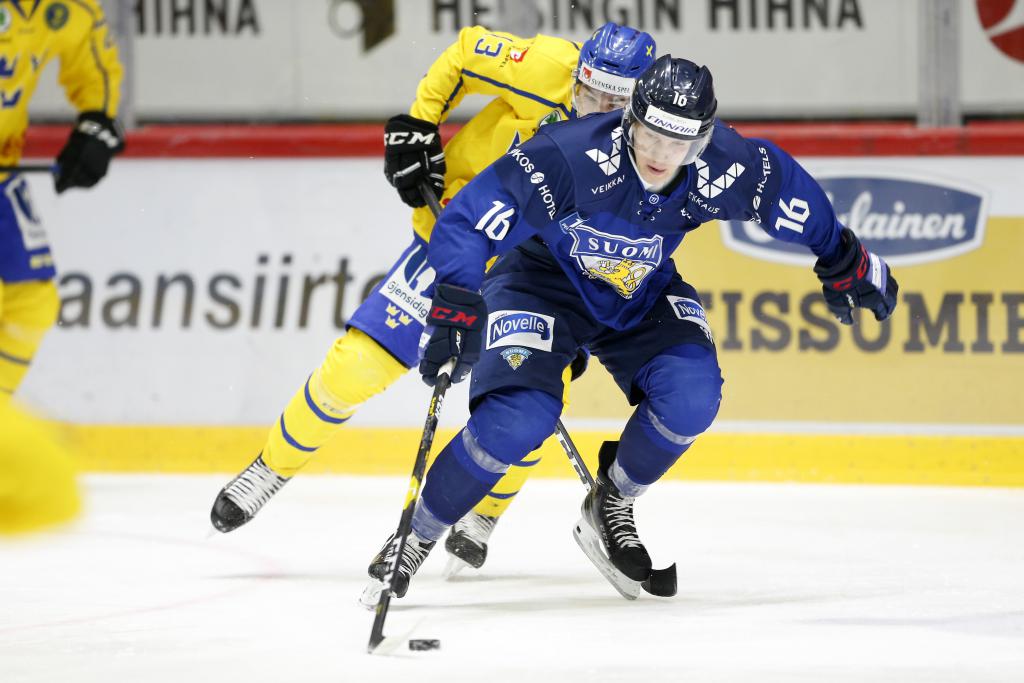 COHEN: How Anton Lundell's Relationship With Goalie Coach Father Helps him Round out his Game
This article is about: