NHL Entry Draft 2020
VIDEO: EliteProspects Scouts Meet to set 2020 NHL Entry Draft Ranking Version 4.0
The appetite for NHL Draft coverage expands with every year. Where the main course centred on the first round alone once sufficed, our audience now demands a seven-plate meal with bits and bites on every prospect down to the 217th pick.
We're working harder than ever to satisfy that appetite. Our board expands with every ranking, and we share the feedback that industry insiders offer in response. Now, for the first time, we're providing unparalleled access to the video recording of our last meeting, in which we formed our most recent ranking of the top 124 players in the 2020 NHL Draft.
It's a four-and-a-half-plus hours long video, in which the eleven EliteProspects Rinkside scouts convene to share their arguments, intel, etc. and debate among themselves how to order the 124 best prospects in this year's crop.
We lose some members along the way. There might seemingly be some gaps in coverage or direct, Point A to Point B thinking.
That's why I'd ask that you understand just how much collaboration goes into this project before we even get to the video conference. We're in constant contact with one another, sharing observations and challenging one another's convictions, and that might explain any seeming gaps in coverage.
Trying to break this thing down round-by-round was a difficult task. We're sometimes talking about three, four, or even five players at a time, so the lines get a little bit blurred. Even so, these are good timestamp proxies for where one might expect one round to turn to another.
Round 1 turns to Round 2 right around the 2:00:00 mark.
Round 2 turns to Round 3 right around the 3:00:00 mark.
Round 3 turns to Round 4 right around the 4:00:00 mark.
There are some great debates therein. The conversation about Brendan Brisson, Seth Jarvis, and Mavrik Bourque, right around the 0:45:00 mark, is well worth your time. So, too, is the argument we shared about how to order Ethan Edwards and Michael Benning, and that one takes place right around the 3:15:00 mark.
We've made some minor edits here and there for clarity and length. For the most part, though, what you see is what you get. Even after paring this thing down to make it more accessible and easily consumable, it's only down about an hour, from 5:30:00 to about 4:37:00.
The conversation starts at No. 4, after ranking Alexis Lafrenière, Quinton Byfield, and Lucas Raymond, and in that order, too. Enjoy.
Editor's note: We offer our gratitude to Will Scouch of Scouching for the fine work he did editing this video for EliteProspects. You can find him on Twitter following this link and find his YouTube channel by following this one.
You may also be interested in: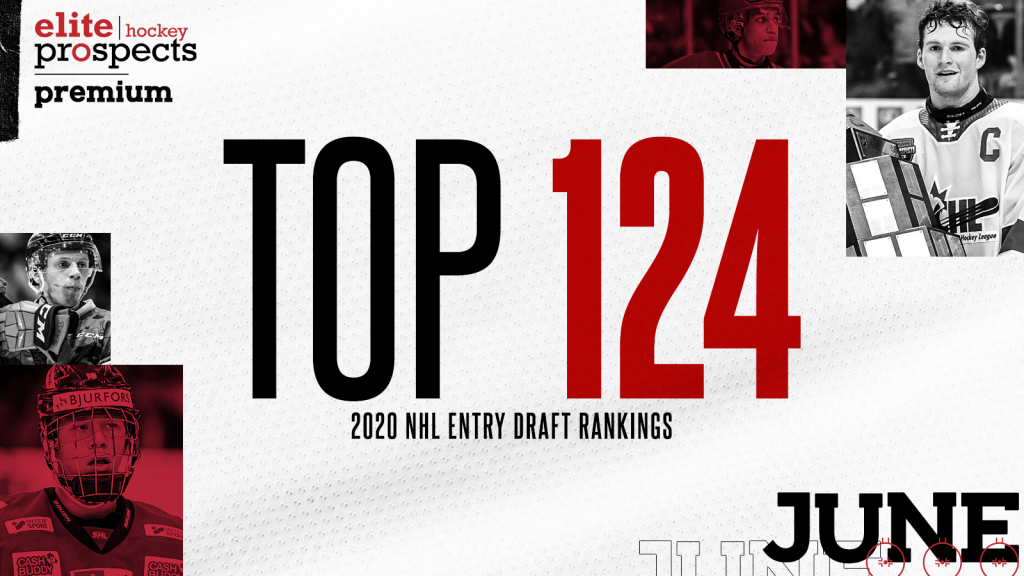 EXCLUSIVE: EliteProspects 2020 NHL Entry Draft Ranking Version 4.0
This article is about: