NHL Entry Draft 2020
Meet Kristóf Papp, the Standard-Bearer for Hungary at the 2020 NHL Draft
Only five players with a Hungarian passport have ever heard their name called at the NHL Entry Draft. Kristóf Papp hopes to be the sixth. It's all he's ever wanted since a family friend introduced him to the sport as a child.
"I started playing hockey back in Hungary when I was 6-years-old," Papp told EliteProspects. "We had a family friend who just took me around to try out a couple of different sports. I went skating one time next to a team that was practicing, and ever since then, I've just been in love with hockey."
Three years later, Papp and his family moved 9,991 kilometres from Budapest to Los Angeles to play with the Junior Kings. He didn't speak English. He'd only known the sport of hockey for three years. But they knew that Papp's hockey dream wasn't going to become a reality in Hungary.
How could it? The International Ice Hockey Federation ranked Hungary's men's hockey team as the 21st-best in the world and its women's team as the 12th-best. There are 38 ice hockey rinks in Hungary, and even that's a testament to the sport's growth; it wasn't until 1983 that they'd built their first enclosed arena, per InternationalHockeyWiki.
The sport is growing, but even so, Hungary boasts little more than 7,000 registered ice hockey players.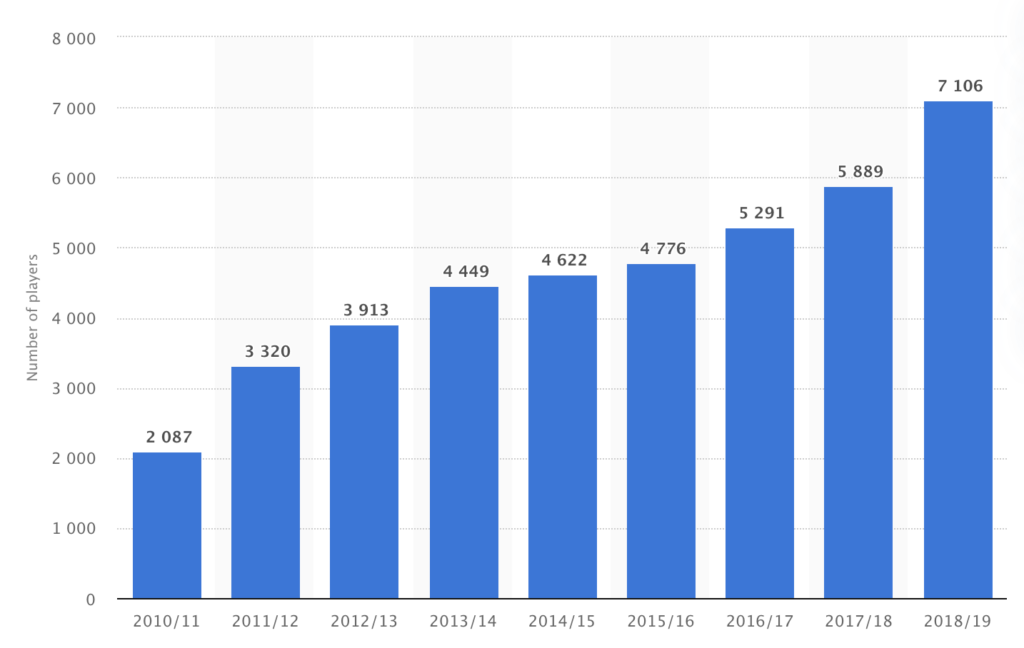 Only one of the five Hungarian skaters to make it to the draft did so playing hockey in the homeland. It's simple: If you want to make it to the NHL, you're going to have to travel elsewhere to make it happen. At least, that's how it is for now.
"I first moved to the United States when I was 9," Papp said. "My parents and I went to Los Angeles to play for the Junior Kings for five years. Then I moved over [to Michigan] when I was 14, and they joined me for a year before moving back home.
"I've been in the states by myself for the time since. It was tough at first, not having my parents over here when I was 15, 16. I mean, over the years, I've kind of gotten used to it. We talk every day anyway on Facetime or Zoom or whatever.
"It was definitely a whole new world at first. I didn't speak English. I'd only learned a couple of words at school. The adjustment period definitely took a little bit of time. Having my family here definitely helped a lot. Having my teammates being great friends — a couple of us went to the same middle-school, and it was nice having them there too.
"Over time, I've adjusted and learned about the new culture and everything."
That move to Michigan to play with the Honeybaked AAA team was when the worm started to turn. That's when the USHL started to take notice of the speedy, skilled centre with the unusual flag on the lineup sheet.
Tom Upton is the head coach and general manager of the Madison Capitols, who drafted Papp in the eighth-round of the USHL Futures Draft in 2017. At the time, Upton was an assistant coach with the Youngstown Phantoms, and he distinctly remembers scouting him as a potential late-round pick.
"He was playing for the Honeybaked 16 team, and he was a guy that I always liked," Upton told EliteProspects. He wasn't the most outstanding guy at that time, but he was a good [U16] player. He was pretty slight; he was pretty small back then. Now he's probably closer to 6-feet-tall.
"For a small guy, he got around the ice really well. He made a ton of plays. He scored; he showed vision; he showed hockey sense. So he had all those skills and all those tools that would translate really well into not only the USHL, but Division-1 college hockey as well."
I'm not sure anyone within the Capitols organization envisioned the sort of immediate return on investment that Papp provided. As a first-time draft-eligible skater, Papp finished second on the team in scoring with 38 points in 58 games. It's a feat made all the more impressive by the Capitols lowly standing as the league's second-worst team and it's lowest-scoring one at that.
It wasn't enough to get drafted. Not last year. It wasn't even enough to land on NHL's Central Scouting Bureau's final ranking for the 2019 draft, one that was 221 North American skaters long.
So, Papp went back to work with the Capitols, took on the captain's 'C', and jumped from 0.66 points per game in his draft-year to 0.90 points per game in his draft-plus-one season as their first-line centre.
Then the NHL started to take notice. NHL Central Scouting placed Papp on their mid-season ranking, 143th among North American Skaters. Three teams had reached out to Papp by November.
The rest of the USHL started to take notice, too. It wasn't just that Papp was scoring at nearly a point per game clip on the league's worst, lowest-scoring team. It's how he elevated his linemate's offensive profile in the process.
Peter Mannino is the head coach and general manager of the Des Moines Buccaneers. They needed a first-line centre to play with Alex Laferriere, and acquiring Papp was a no-brainer when his name sprang loose in negotiations with the Capitols.
"Kristof is a dangerous player," Mannino told EliteProspects. "Great puck possession. Great puck protection as well. He can really attack defensive coverage on entry plays with speed. He can really, really find holes and create holes with that speed. He's got a great shot. He's got a great frame. He's a great skater, too. He's just a really powerful player. Every time he's on the ice, you know he's moving it forward and putting it into an offensive area.  He's a great weapon to have on any team."
The proof, as they say, is in the pudding. Laferriere was scoring at a 0.93 points per game pace before Papp showed up, and jumped to 1.4 points per game in the 14 matches that followed.
"With Papp's details, he's such an offensive player, and he does such a good job of elevating the players around him," Mannino said. "He elevates a line, elevates an entire team, elevates special teams. All those things are there. Anybody who plays with him definitely reaps the benefits of his skill set. You can't say that about every player."
Both of Laferriere and Papp have since moved on to their respective college campuses to get ready for their freshman seasons in the NCAA. It's going to take a lot of offence out of the Buccaneers lineup on the ice, but Mannino was quick to point out what a massive void it's going to leave in Des Moines' locker room, too.
"Yeah, [Papp] is just a great personality. He's got a great smile, just that little grin in whatever scenario. He's just a kindhearted kid. It's something you notice when you meet him. He's a great person. He's very soft-spoken, but he speaks loud with his game when he gets out there.
"That's what I feel — that Kristof has shown his character through his action, not his words. When someone moves to a different country, that shows that 'hey, I want to play this style of hockey, and attack this NHL dream.' That's a big thing for him. It was a great pleasure having him in our locker room."
Their loss is Michigan State's gain. Danton Cole, who's coached the Spartans for the last four seasons, has been following Papp's progress, and he can't wait to see him in that Spartan green.
"Heading into the USHL, [Papp's success] didn't surprise us," Cole told EliteProspects. "We're hoping he can be a real impact player for us, too."
"We're big fans of guys that can process the game and make plays at a certain pace. That's the way that the game is played now. The more of the guys who get out there who can think it, can see it, and be one step ahead — the more you're going to accomplish as a team. That's definitely something we liked. He does it in an intelligent way. He's fast but not in a hurry, and we appreciate that about his game."
Because of the restrictions in place as a result of the ongoing pandemic, Cole hasn't had many opportunities to see him take many spins at Munn Ice Arena. Early returns suggest Papp is going to be a real hit in the Spartans' locker room at the very least though.
"[Papp's] doing really, really well. I'm so happy with the leadership group, making sure everyone feels comfortable coming here. It's easy to keep everyone engaged on the ice. That's not an issue. It's the other 22 hours of the day that's the challenge with the young guys.
"He's done an outstanding job, and I think he's fitting in really well with the team. He's doing a great job on the ice. He's doing well in classes. He's hanging out with other players in that freshman group. He's done about as well as anyone could've expected."
The Big-Ten Conference hasn't given up on playing hockey in the 2020-21 season. If Papp has his way, he'll have an NHL team to call his own, and be able to put the draft behind him as he continues to work towards the ultimate goal of playing big league hockey.
"It would mean everything," Papp said of hearing his name called next week at the NHL Draft. "I mean, it's every player's dream, to play in the NHL. Just being able to do it for my country, and to be the first one to come out of there. Just to have a chance to maybe get drafted or play in the NHL — it really motivates me every day. It's right there in front of me. I just need to keep pushing.
"If I'm not mistaken, only five Hungarians have ever been drafted. There's five players. None of them played in the NHL before. There's one, our closest one, was a goalie who sat on the bench for a couple of games but never got to play. We had a couple of guys play in the AHL too."
Does the pressure of being Hungary's standard-bearer ever get to Papp?
"So, my version of it — it's all positive. I don't try to look at it as pressure. I use it as motivation. Especially to do it for my country. To be the first player to ever break through like that. Just to give the young Hungarian up-and-coming players hope that it's possible to make it. It drives me. I don't look at it as pressure but a positive."
You may also be interested in: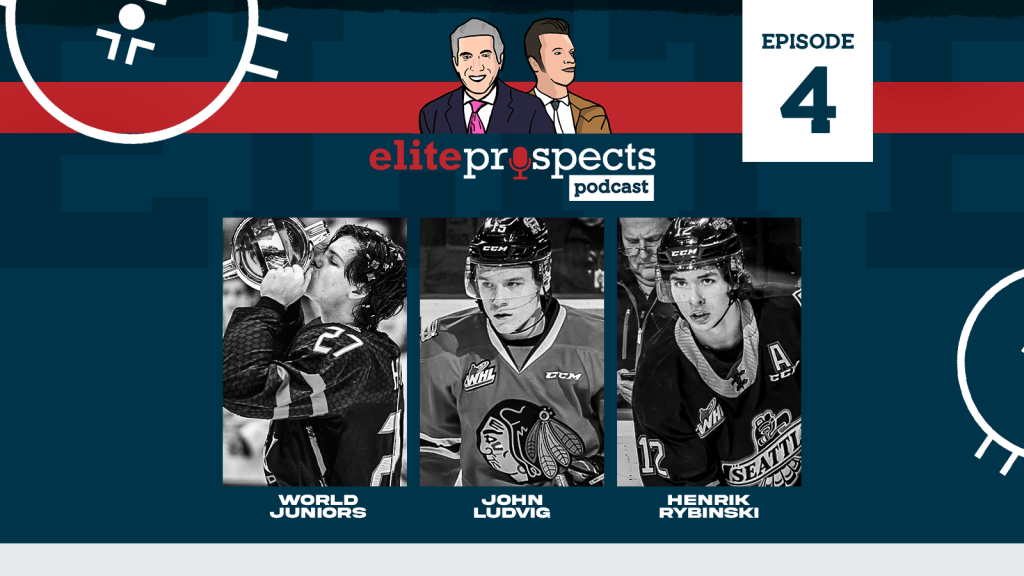 The EliteProspects Podcast With J.D. Burke & Craig Button: A Discussion With NHL Scout Rhys Jessop
This article is about: