Podcasts
The EliteProspects Podcast With J.D. Burke and Craig Button: An Interview With Los Angeles Kings Dir. of Amateur Scouting Mark Yannetti
It's that time again. Time for another episode of the EliteProspects Podcast with J.D. Burke and Craig Button.
The 2020 NHL Draft may be way off in the distance of our rearview mirrors, but the prospect world keeps humming along all the same.
There's some great news to that end, as HockeyCanada is starting to make some progress on their World Juniors plans. That's going to be a topic that we follow for the next little while, I suspect.
There's a bit of awful, no good, terrible news for us to discuss as well, as the Mitchell Miller hate crime, bullying, and abuse incident that I briefly reported on back in June has reentered the spotlight, with revelations of the extent and motivating factors for these crimes.
Whether Craig and I wanted to broach this topic or not — and we did, even if it's odious and repellant as a topic of conversation can be –, we felt that we had to.
On the other side of that intro, the Los Angeles Kings Dir. of Scouting, Mark Yannetti, joins the program to talk about some of the players that the Kings drafted nearly a month ago. We also shared a discussion on some of the players who've been in the Kings' system for a while now.
The Yannetti interview might be one of our best ones yet, and I'm really excited to share it with our audience. That's enough preamble for now though. Enjoy the show!
If you listen on Apple Podcasts, leave a question alongside a positive review, and we'll be sure to answer it in an upcoming program.
You may also be interested in: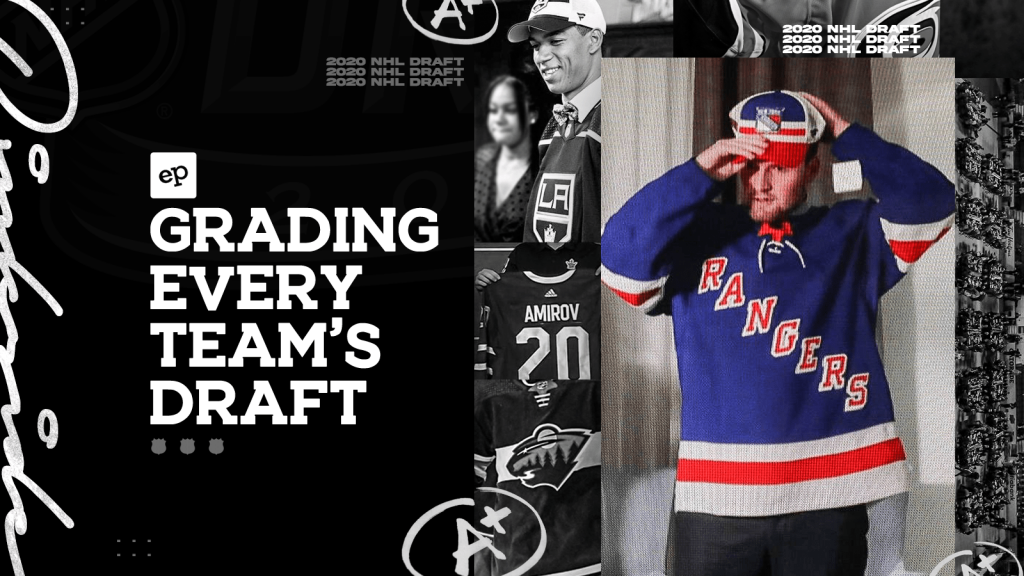 Grading Every Team's Performance at the 2020 NHL Entry Draft
This article is about: