Scouting Reports
The Habits Vitali Kravtsov Built Last Year are Paying off This Season
The New York Rangers drafted Vitali Kravtsov ninth-overall in the 2018 NHL Draft to perform one task, and to perform it exceptionally well — produce offence.
He looked the part right out of the gate too, scoring 21 points in 50 KHL games with Traktor Chelyabinsk in his draft-plus-one season.
So, the two sides came together, and Kravtsov put pen to paper on an entry-level contract ahead of the 2019-20 season, and the expectations of a high-flying NHL debut were set.
A difficult training camp, one point through five AHL contests, a trip back to the motherland and back again later, it was clear that Kravtsov wasn't quite there yet. And in a ravenous hockey market like New York, not quite there yet might as well be never going to get there, depending on your mileage.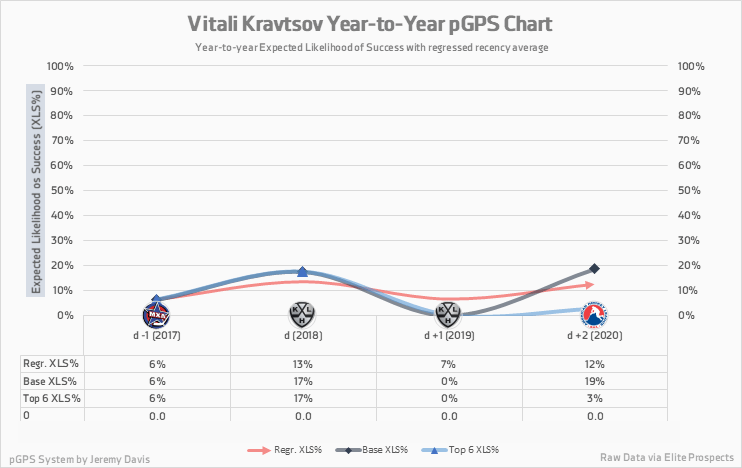 Access this article with EP Premium
Go Premium to access this article
Register your Premium-membership at eliteprospects.com to get access to this article and more quality, in-depth coverage at EP Rinkside
This article is about: