World Juniors 2021
"We knew we'd need Jordan at some point;" Spence makes the most of opportunity for Canada
You just had to know
Jordan Spence
's path from the press box to the Canadian lineup would be the one less travelled.
Born in Sydney, Australia, Spence moved with his family at about the age of four to Osaka, Japan, where he stayed until he was about 14-years-old. Jordan Spence learned Japanese as his first language, but his father taught him the unifying language of his Canadian homeland: Hockey.
Spence regularly made trips back to Prince Edward Island in the spring to play hockey, and his family made Cornwall their full-time home right around the time he turned 14-years-old.
Now, five years later, Spence is a Los Angeles Kings draft pick, wearing Canada's colours at the World Juniors.
By comparison, Spence subbing in for Braden Schneider on a few hours notice after the IIHF suspended him for his hit to the head of Jan-Luca Schumacher in Canada's win over Germany just the day prior practically seems like garden variety stuff.
"Obviously, it was unfortunate for Schneider to get suspended," Spence said. "This morning, I was in the pre-game skate, and I just wanted to get my mind into it, in case I was playing, and then this afternoon I got the call to say I'd be in the lineup.

"We didn't know who was going to play. So for us, we just tried to work on our edge work, getting shots on net, puck-handling -- pretty much all of the things we had to do to get ready for the game. Personally, I was just trying to do the little things in practice that can help a lot in games. I was just trying to put my mind to be ready, just in general, for tonight's game."
All it took was one shift and one shot for Spence to leave an indelible impression on this hockey game.
"There was a bad bounce for our defenceman, and then the Canadian was alone in front of me, so I challenged him," Slovak goaltender Samuel Hlavaj told EliteProspects in the post-game press conference. "I got the first shot, but then he shot it off of my pad; another unlucky bounce to Spence, and he had an open net."
"It was my first shift," Spend said. "There was a puck loose in the corner, so I just tried to creep in, and then there was a loose puck again in front of the net, right in front of me, so I had to bury that, which I did. It was pretty cool."
Pretty cool is an understatement if there ever was one. Spence's lone tally in the first period was all set to be the game-winner for more than 50 minutes of hockey.
Another angle. #WorldJuniors pic.twitter.com/nFyVrbssHr

— EP Rinkside (@EPRinkside) December 27, 2020
How's that for a high-stakes entrance into the tournament?
"It's really important for me, and obviously important for the team, for everyone to have a really good first shift," Spence said. "So, for me, when I got out there, I wanted to have a good shift -- put pucks deep, do all the little things and simple things on the ice. It was great for me to score, but it was good that it created momentum for our team."
Canada's head coach André Tourigny shared that sentiment; that Spence's goal created momentum for the Canadians. It's a tight-knit group, and everyone on that roster was beyond elated to see Spence find the back of the net just one shift into his World Juniors debut.
"He played really good against Russia," Tourigny told EliteProspects. "It was a tough decision to know who to scratch, and we went in that direction. We knew we'd need Jordan at some point because that's the World Juniors -- adversity happens, and we might have injuries or suspensions, and Jordan would have to play."
He didn't play much. Only about six minutes over a span of six shifts, according to the IIHF's stats.
Spence made every shift count, and in a game where goals were inordinately difficult to come by for the Canadians, that first-shift, first-period goal counted for a lot.
"The energy that brought on the bench, and then the pride of his teammates, and the joy on his face and the faces of his teammates -- that was cool. That was really cool."
You may also be interested in: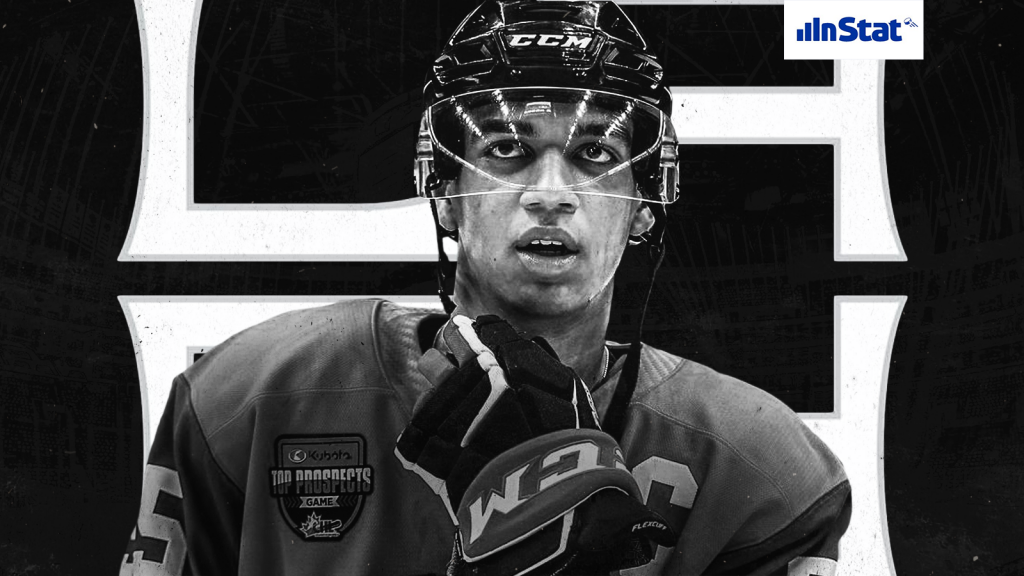 The EliteProspects Rinkside 2020-21 Off-Season Prospect Pool Rankings: the No. 1-ranked Los Angeles Kings
This article is about: