World Juniors 2021
"A lot" to like about Topi Niemelä's development as an offensive star at the World Juniors
Topi Niemelä
scored one goal and added an assist as Finland went on to make quick work of the Slovaks with a 6-0 win in round-robin action.
That was good enough to move Niemelä, the Toronto Maple Leafs third-round pick in last October's draft, to the top of the leaderboard in defensive scoring alongside Team USA's Cam York. Both prospects have six points, but Niemelä has two goals, and that's the tie-breaker.
So I asked Finland's head coach Antti Pennanen what makes Niemelä so effective. His answer? "A lot [of things]. He's so skillful, and he can make plays.
"Also, he's improved his game a lot since last season, and especially his defensive skills have improved a lot. I like him a lot, and he's such an important player for us. He can play penalty kill and power play, and it's fun to watch him play."

It's that second point that really stands out; the bit about Niemelä's improvement since COVID-19 forced the hockey world to hit the pause button last Spring.
Where it was once just enough for Niemelä to hold his own for Kärpät, holding down a defensively oriented third-pairing role in the Finnish Liiga -- no small feat -- he's now thriving, taking chances and getting more involved in his team's offence, too.
He's already about halfway to last season's high of seven points with three assists, and Niemelä's done it in 34 fewer contests.
"Niemelä's early season has been interesting," EliteProspects' Finnish scout Lassi Alanen said. "He's clearly improved his play in the offensive zone. He's looking more confident, activating more often, and not always settling for quick shots from the point.
"That has definitely translated into this tournament. He's been really good on the second PP unit, quarterbacking it with manipulative passing and well-timed shots. He's also been smooth on the breakout with really good outlet passes and obviously, he has the skating chops to carry it out when needed, too."

It's showing up in the underlying data that EliteProspects Dir. of North American scouting Mitchell Brown is tracking from the World Juniors, too.
Topi Niemelä is having himself a nice tournament right now for the Finns. Leads the tournament in defensive scoring.

The data here was tracked and charted by @MitchLBrown. pic.twitter.com/zlTklLVTLx

— J.D. Burke (@JDylanBurke) December 31, 2020
Niemelä is asserting himself offensively more than ever, but he's not skimming anything off of the top of his stout defensive profile to make it happen.
His 5-on-5 data, as shown in the above-posted tweet, places him as one of the tournament's best neutral zone defenders, and he's still breaking up plays with remarkable consistency.
There's a lot to like about Niemelä's game alright. Even more than the most optimistic scout might've projected from last season.
You may also be interested in: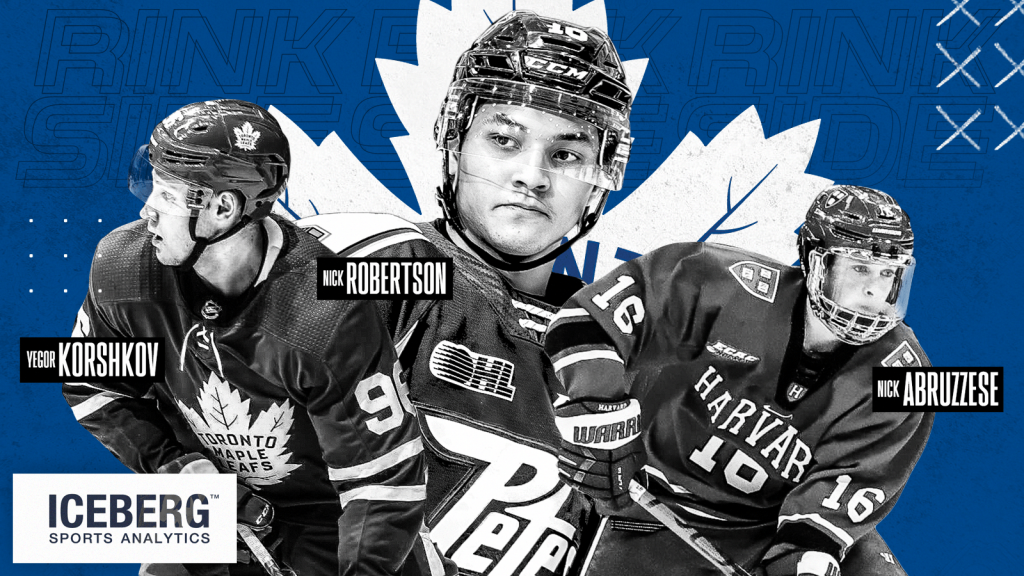 BROWN: After Recent String of Graduations, What's Left in Toronto Maple Leafs Prospect Pool?
This article is about: