NHL
'Great time of year' for NHL to start season
Hot on the heels of an off-season, playoffs, and regular season unlike any other, the puck drops on Wednesday night to mark the beginning of another unique NHL season.
Opening Night for the 2020-21 season is already an anomaly in itself. There isn't a single game being playing in 2020 and the Tampa Bay Lightning will raise their 2019-20 Stanley Cup Championship banner into the rafters at Amalie Arena without fans in attendance.

[Read more: Tampa Bay to unveil Stanley Cup Championship replica banners on Wednesday]
"When you win something, especially how did win it away from the fans in the bubble, it would have been nice to open the season with some people in the seats to raise the banner and share that with them," Tampa Bay's Barclay Goodrow told reporters. "But, it's where life's at these days. Every day is a new challenge and hopefully we get to experience that some time soon."

Playing in front of an empty arena is something that Lightning players familiarized themselves with just two months ago in Edmonton. Tonight against Chicago, it won't be much different except they are playing at home.

"It's really nice to be back in town with your family in Tampa," Blake Coleman said, "It won't be as strange of an experience now that we played in the bubble and played without fans. It's going to feel more like a practice environment and we will have to bring our own energy."

Pittsburgh and Philadelphia is the first game on the tap for Opening Night. Also, without fans.

"This is a whole new season, a whole new experience. We are well aware of that," said Penguins head coach Mike Sullivan. "I would anticipate both teams manufacturing their own emotion. I know our guys are excited to get going and I'm sure Philly is the same way."

Every team, except for the seven that didn't make the playoffs, all experienced a shorter offseason and an even shorter training camp.

Highlighting the start of the Canadian division is a highly-anticipated contest between the Montréal Canadiens and Toronto Maple Leafs.

"It's a lot of fun," Brendan Gallagher said of the rivalry. "You get excited about this game for sure. It's been a while since we actually started the season against Toronto. When I first came into the league it seemed like we started every year against them and it's always a fun game to be a part of. These new guys will understand the Montréal, Toronto rivalry pretty quickly, especially, with the new division format."

The most intriguing game of the night is between St. Louis and Colorado. Both teams are coming off disappointing playoff exits.

The Blues have a new captain in Ryan O'Reilly, who was drafted by Colorado in 2009 and played there for six seasons, and the Avalanche is an early favourite for a Stanley Cup Championship.
"It doesn't help that it's an 8:30 start here," laughed O'Reilly. "It has been a long day already but we're excited to compete against someone other than our own teammates. We know it's going to be a hard game and there's an energy around the team that it's time to get going for real… It's a great time of year."

You may also be interested in: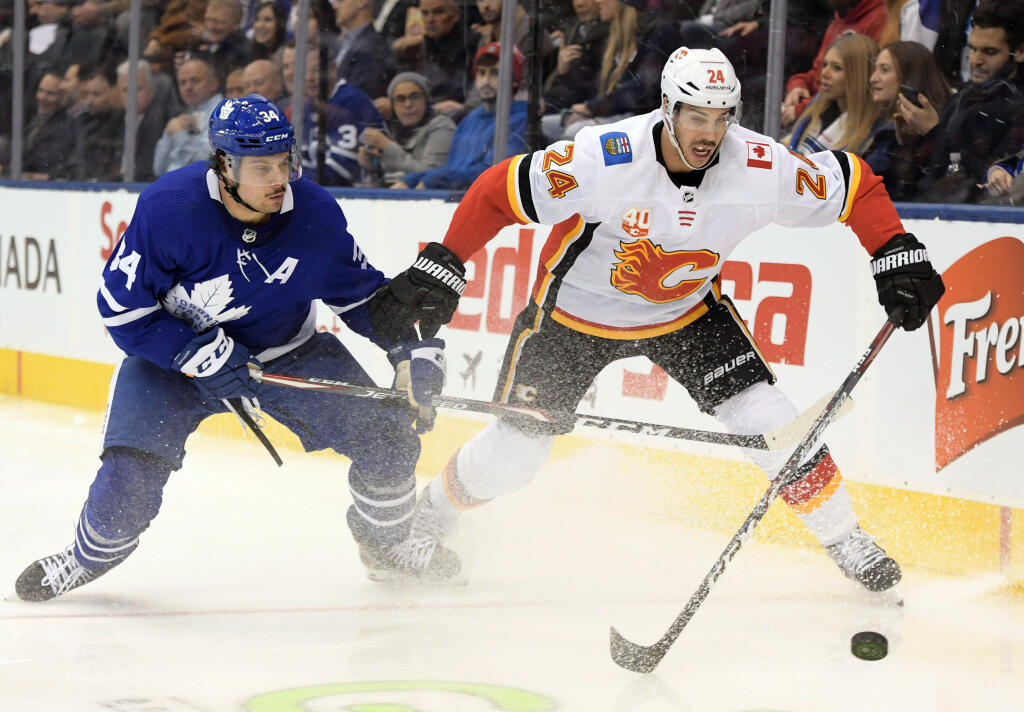 Travis Hamonic signs one-year, $1.25 contract with Vancouver
This article is about: