NHL
Rookie Watch: Friday, January 15, 2021
Tim Stützle woke up Friday morning knowing that he was celebrating his 19th birthday in the biggest way possible. He will make his NHL debut when the Ottawa Senators take the ice at the Canadian Tire Centre to host the Toronto Maple Leafs Friday night.
The German forward arrived at camp on Sunday following the World Junior Championship, made the roster and will start the 2020-21 season as a top-six forward. He will be playing left wing on a line with Derek Stepan and Yevgeni Dadonov.

"It's a very special day."

Tim Stützle looks ahead to his NHL debut tonight! #GoSensGo | @Molson_Canadian pic.twitter.com/6Xv2rOsyeS

— Ottawa Senators (@Senators) January 15, 2021
Stützle was the No. 3 pick in the 2020 NHL Draft and has been hard to miss since he scored 10 points (five goals, five assists) at the World Junior Championship.

Rinkside's Editor-in-Chief J.D. Burke had this to say about Stützle in Ottawa's off-season prospect pool rankings.
"He's a human highlight reel, an electrifying presence every time the puck is on his stick.

"Stützle artfully spins through two or three defenders at a time, availing himself of the space between their skates and stick (known as the defensive triangle) to keep the puck from harm's way. The constantly changing position of his hands and their grip on the stick allow for the widest range of motion in every situation.

"Stützle has the potential to be a game-breaking 50-60 point NHLer already in place; a top of the lineup winger with power play upside."

You may also be interested in: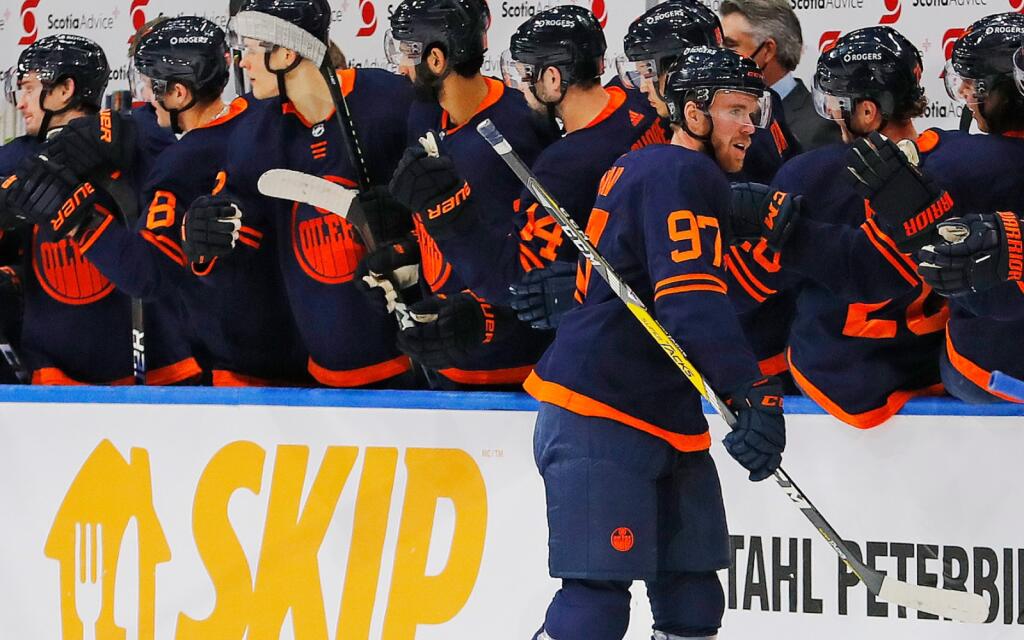 Rinkside's NHL 3 Stars: Connor McDavid's hat trick highlights the night
This article is about: