NHL
NHL 3 Stars: Jack Hughes' breakout performance leads the charge
Even with the Carolina Hurricanes and Nashville Predators match postponed, Tuesday night might've held the strongest slate of games thus far in the 2020-21 season.

Four of the seven games went to overtime. A pair of goaltenders led their teams to victory, while Jack Hughes, Tom Wilson, Carter Verhaeghe, and Dominik Kubalik each scored a pair of goals.
Josh Norris and Philipp Kurashev both scored their first NHL goals, too.
---
First Star
Jack Hughes, C, New Jersey Devils
Take that disappointing rookie season and lock it away – the real Hughes is here. Hughes followed up his three-assists-in-two-games start with a pair of goals, an assist, and a game-high iXG of 0.48 (via NaturalStatTrick). And an offside review took away what would've been his fourth point of the night.

This Hughes looks far more like the one that went first overall. He's stronger in possession and more involved defensively. Those habits translate to tangible offensive improvements, directly leading to a goal in this game. Inefficiencies remain, but he's poised for a big-time breakout.
Look how happy Jack Hughes is pic.twitter.com/Acst1brfsM

— Dimitri Filipovic (@DimFilipovic) January 20, 2021
Second Star
Brian Elliott, G, Philadelphia Flyers
There's something about the Buffalo Sabres that brings out the best in Elliott. In 18 career appearances, he's posted a .937 save percentage against the Sabres – the highest against any opponent. But few were much more impressive than tonight's start.

Elliott stopped 40 shots, 30 scoring chances, and 3.05 xG according to NaturalStatTrack on route to his 41st-career shutout.
Brian Elliott (@KidElls1) with 40 SAVES to get the @pepsi shutout! 👏👏 #NHLFaceOff pic.twitter.com/zYaYerviSg

— NHL (@NHL) January 20, 2021
Third Star
Mackenzie Blackwood, G, New Jersey Devils
While Hughes led the way offensively for the Devils, Blackwood saved the day. After a slow start, the Rangers turned on the heat in the last forty minutes, peppering Blackwood with 43 shots on 61 attempts. The Rangers recorded a staggering 2.15 expected goals in the second alone basically – that's basically a full game's worth (via NaturalStatTrick).
It's still early, but keep an eye on Blackwood. He was (quietly) one of the league's better goaltenders last season. Now, three games in, Blackwood leads all goaltenders in Goals Saved Above Average, more than two full goals above the next closest. He's also stopped 20 of 21 high-danger shots against, courtesy of NaturalStatTrick.
Honourable Mention: Bobby Ryan, RW, Detroit Red Wings
Ryan's done it again. Another game, another goal. Now, Ryan leads the NHL with four in just three games. He's already one away from last season's total, set in 24 games. And that start has him a setting a record with an original six club:
Bobby Ryan became the first player to score four times in his first three games with Detroit, leading the @DetroitRedWings to beat the @BlueJacketsNHL on Tuesday night.https://t.co/AhE4HFc1R1

— Sportsnet (@Sportsnet) January 20, 2021
You may also be interested in: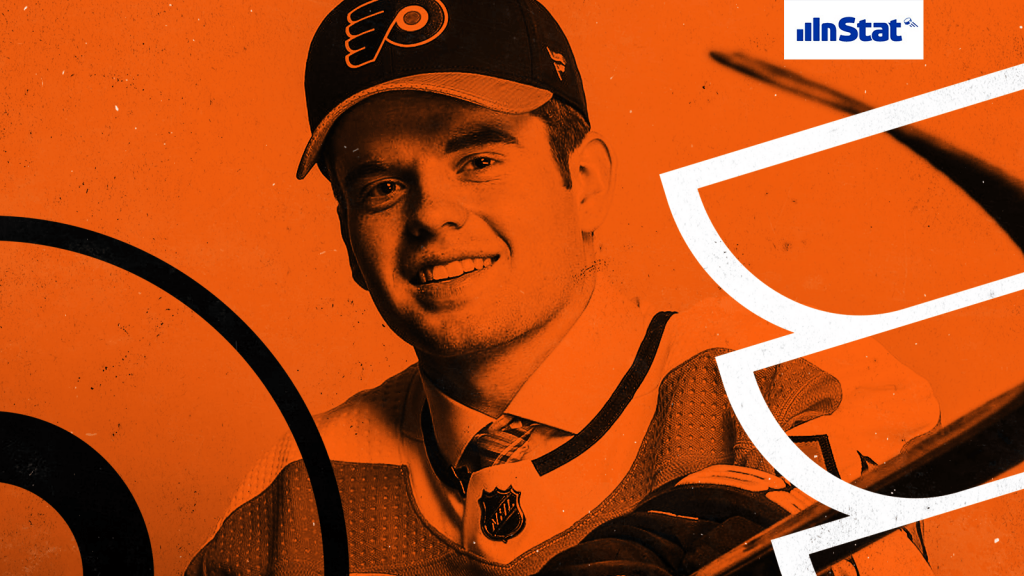 The EliteProspects Rinkside 2020-21 Off-Season Prospect Pool Rankings: the No. 21-ranked Philadelphia Flyers
This article is about: