NHL
NHL 3 Stars: Tyler Toffoli revenge game
Both of the North and West divisions led today's slate of NHL action, combining for five games on Wednesday. It started off with some relatively low event; the first three games combined for only a dozen goals on the night. Then the final pair of contests combined for 18 goals.
Go figure!
The most exciting game of all was the one that the Montréal Canadiens and Vancouver Canucks put together. It was an exciting show, one that saw the Canadiens tie the game four different times before taking their first and only lead with 3:41 left in the third. The Canucks would tie it up again just 32 seconds later, not long before taking the game to overtime and winning it in the shootout 6-5.
---
First star
Tyler Toffoli, RW, Montréal Canadiens
The Toffoli revenge tour was electric, as one of Montréal's marquee free agent signees from this last off-season scored their first three goals as a Canadiens against his former team. It's the fourth hat-trick of Toffoli's career, and it helped the Canadiens secure a point as they pushed the Canucks to overtime and then a shootout, where they ultimately lost 5-6 in the shootout.
TYLER TOFFOLI (@tytoff16)! @Enterprise HAT TRICK! pic.twitter.com/KeFHVlkQ5E

— NHL (@NHL) January 21, 2021
Second star
Bo Horvat, C, Vancouver Canucks
Vancouver's captain led by example Wednesday night, opening the scoring with a one-timer in the first period, assisting on a Brock Boeser goal in the second, and regaining the lead with another one-time goal in the third. Horvat secured the win with a beautiful five-hole snipe in the shootout.
.@BoHorvat has four career shootout goals.

THEY'RE ALL GAME WINNERS!

"I didn't know that stat until you told me," Horvat told @sportsnetmurph post-game.

"It feels good to get that win, the boys deserved it." pic.twitter.com/uWtrxepPdL

— Vancouver #Canucks (@Canucks) January 21, 2021
Third star
Shea Theodore, D, Vegas Golden Knights
Golden Knights defenseman Shea Theodore was electric against the Coyotes. He got Vegas on the board early in the first with a wicked slapshot from the top of the right circle. Theodore added a second goal in the third, finishing off a pretty passing play on an odd-man rush.
Shea Theodore of the @GoldenKnights opened the scoring with his first goal of the season.

His seven goals during the 2020 postseason ranked second among NHL defensemen behind Conn Smythe Trophy winner Victor Hedman (10). https://t.co/ZULCQOWs5A #NHLStats pic.twitter.com/lHskIoKBWN

— NHL Public Relations (@PR_NHL) January 21, 2021
Honourable Mention
Jordan Binnington, G, St. Louis Blues
The St. Louis netminder was outstanding, making 37 saves on 38 shots, 12 of which were shorthanded. Binnington nearly stole the win for the Blues, leading them to the shootout and stopping each of the first three Sharks shooters, but his team failed to score through 4 attempts.
You may also be interested in: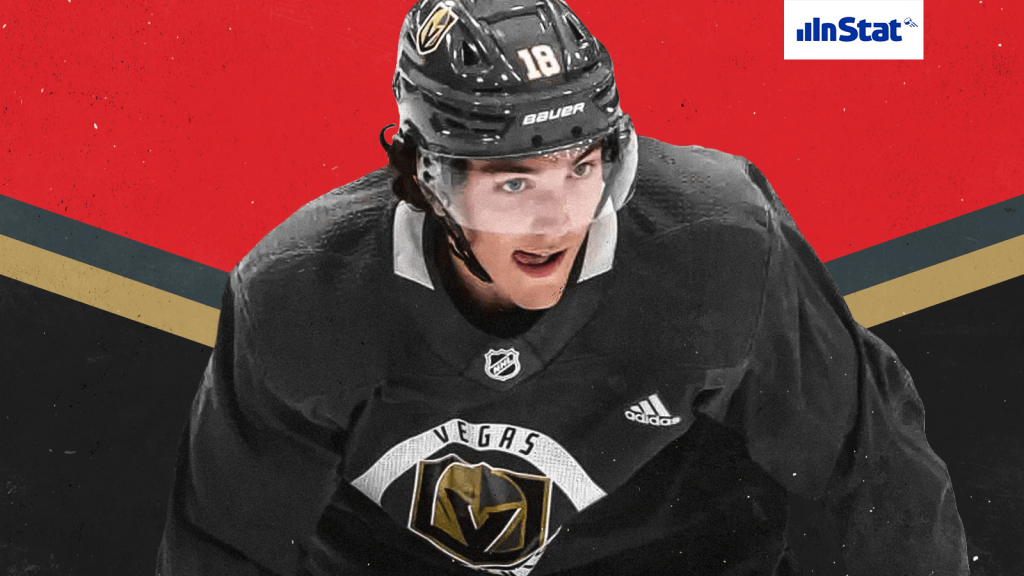 The EliteProspects Rinkside 2020-21 Off-Season Prospect Pool Rankings: the No. 15-ranked Vegas Golden Knights
This article is about: