NHL
NHL 3 Stars: Second stop on the Tyler Toffoli revenge tour, same as the first
With roots still firmly planted in Vancouver soil, I always have one eye affixed upon Rogers Arena. You can take the hockey writer out of the Canucks beat, but you can't take the Canucks beat out of the hockey writer, and so on.
From that vantage point, I've seen some pretty wacky stuff in my time. John Tortorella trying to personally assault Bob Hartley. John Tortorella benching Roberto Luongo for the marquee game of the year in an otherwise lost season. John Tortorella playing the Sedin twins more than twenty minutes a night in their mid-thirties. Joh... you get the idea.
All of that pales in comparison to the steady stream of schadenfreude covering the surface of the Rogers Arena ice these last two days. More on that, and then a little bit more on Tortorella, as we count down the day's three stars.
---
First star
Tyler Toffoli, W, Montréal Canadiens
Toffoli should be on the Vancouver Canucks first line, building on the chemistry that he and Elias Pettersson formed in a brief string of games after last year's trade deadline and in the Edmonton bubble. It was such an obvious fit, and the king's ransom that Canucks general manager Jim Benning paid for the privilege would've seemed a pittance had they worked out something more durable.
The Canucks couldn't make the money work, and Toffoli signed at an exceedingly reasonable rate to join the Canadiens.
Here we are, a few short months later, and Toffoli has become the ex that the Canucks just can't shake. The Canadiens played the Canucks for the second straight night, and Toffoli followed up yesterday's hat-trick with another three-point (two goals and an assist) outing.
Yes, seriously.
I'm a sucker for a good story, and definitely not above laughing at the misfortune of others. Toffoli's work at Rogers Arena these last two days has offered plenty of both, and there's another serving on the way this Saturday.
Second star
Mat Barzal, C, New York Islanders
The real reason for Barzal's playmaking posture is the man's commitment to only scoring highlight-reel goals. It's the only explanation that makes sense. I mean, look at this rush. It's absurd.
Mat Barzal (@Barzal_97) has this habit of making things look easy. pic.twitter.com/EIR85QaR47

— NHL (@NHL) January 22, 2021
There's just something so perfect about Barry Trotz's trap-oriented, counter-attacking system, and how it meshes with Barzal's speed. It almost reminds me a little of the way Marián Gáborík would make one flirt with the idea of the Wild as a worthwhile viewing experience during the height of Jacques Lemaire's time there as a coach. You knew it was going to be boring as hell for about 90 percent of the game, but the chance to see Gaborik go off was worth it.
Neither one of Lemaire or Trotz would find much comfort from Barzal's underlying data from tonight's outing, though. The Islanders controlled about 40 percent of the attempts at 5-on-5 with Barzal on the ice with venue and score-adjustments, according to NaturalStatTrick. Worse still? Barzal spent most of his night skating against the Devils fourth-line, one led by Michael McLeod and Nathan Bastian.
That'll happen. Shot-differentials aren't the be all end all in a small enough sample like, say, one game. Barzal's goal was the bee's knees, and he supplemented it with a pair of assists. That's good for a little leeway.
Third star
Joel Armia, W, Montréal Canadiens
Is my west coast bias showing? I mean, two stars from a pair of skaters playing just a 15-minute walk from my abode ought to warrant a little suspicion.
No -- grow up! Armia scored twice and finished the night with four points total, half of them of the shorthanded variety. If that's not good enough for a spot in tonight's assemblage of an NHL triumvirate, then what exactly would it take?
Toffoli adds to his point total against the Canucks with a primary assist on Armia's short-handed goal pic.twitter.com/oGQZxo4Hga

— Shayna (@hayyyshayyy) January 22, 2021
I've always had a bit of a soft spot for Armia. He's been a bit of an analytics darling in spots, and just seems to play hard, honest hockey. It's no coincidence that half of his points came on the penalty kill.
Unfortunately, Armia suffered a Tyler Myers blindside shoulder to his head long after this game had gotten away from the Canucks, in the waning moments of the third period, and The Athletic Montréal's Arpon Basu is reporting it's already been diagnosed as a concussion.
Claude Julien says Joel Armia has been diagnosed with a concussion.

— Аrpon Basu (@ArponBasu) January 22, 2021
Dishonourable mention: I'm so sick of Tortorella's shtick, just in general. Pierre-Luc Dubois just might be too, although, there hasn't been any public indication of as much or any sort of back-channel chatter to suggest this is the root cause of his trade request.
It sure does seem fishy that a disproportionate number of star players want to escape his clutches before they've even reached their prime though. I'm sure that's just a coincidence.
Anyway, on an unrelated note, Tortorella benched Dubois after an uninspiring shift in the first period of tonight's Blue Jackets game against the Tampa Bay Lightning, an overtime loss. Dubois only played 3:55, and then settled in for tonight's game with the best seats in the house.
Here's an iso of Pierre-Luc Dubois' final shift for the Blue Jackets tonight. The center saw 3:55 of ice time for the night and did not take a shift after the first period.#CBJ

More: https://t.co/dkWp3poyVI pic.twitter.com/BcGQgJwheP

— 1st Ohio Battery (@1stOhioBattery) January 22, 2021
Dubois' shift sucked. I might've benched him for a period as a means of punishment. An entire game? Who or what end does this serve? Best of luck securing a hearty return, Jarmo Kekäläinen.
You may also be interested in: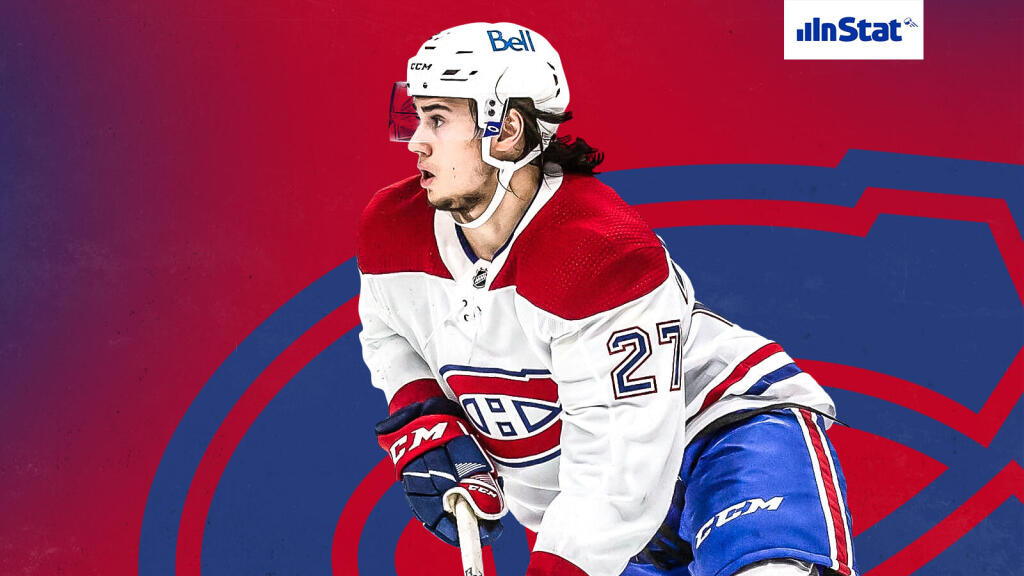 Alexander Romanov -- believe the hype
This article is about: