NHL Rookies
Rookie Watch: Friday, January 22, 2021
The
Oliver Ekman-Larsson
era may be nearing curtains in the desert, but the Arizona Coyotes already have a Swedish heir apparent on the blue line ready to ascend to the throne. That's the hope anyway. Tonight,
Victor Söderström
authors the first page in that much-anticipated sequel.
Meanwhile, all the way on the other side of the continent, the Pittsburgh Penguins are throwing Pierre-Olivier Joseph into the deep end, hoping that the centrepiece in the Phil Kessel trade bolsters an otherwise depleted defence corps.
This is your rookie watch for a fun Friday slate of NHL action.
---
The Söderström Era is upon us
The Coyotes had to jump the line for Söderström, moving up from 14th overall in the 2019 NHL Draft to 11th by tempting the Philadelphia Flyers with the 45th-overall pick. It wasn't an especially well-met move but the early returns are promising.
Certainly, if it's a choice between Söderström or Cam York and Yegor Afanasyev, and that doesn't seem like an unfair basis on which to operate, then the Coyotes have come out on top decisively.
When we ranked the top affiliated prospects outside of the NHL going into last October's draft, Söderström checked in at No. 5. The World Juniors were a poor showing, but his status as one of the league's best defensive prospects remains.
Christoffer Hedlund, our Dir. of European Scouting, has been following Söderström's career for some time and has long had time for his game. Here is what he had to say.
"Söderström is a highly intelligent two-way defenseman. He was regarded as one of the top Swedes at the 2019 NHL Entry Draft. Since then, he has developed into a well-rounded top defenseman in the SHL and it is natural for him to take his next step by competing for a spot on Arizona's NHL roster.
"One of the main reasons why Söderström is regarded as a top prospect is because he has so many strengths in his game, combined with few if any major weaknesses. He is a more than solid skater that can play a mobile game both on and off the puck. His puck skills are very good, although he isn't super fancy except for a few glimpses here and there. Söderström's passing abilities are one of his main assets. He sees the ice incredibly well from behind and can set up the transition game with long and precise stretch passes, although he can make plays from all over the ice. Defensively, he relies more on smartness, awareness and positional play rather than aggression and strength."

Joseph to the rescue in Pittsburgh?
It's early, and the Penguins are already running an assembly (disassembly?) from their blue line to the infirmary. Mike Matheson and Zach Trotman are already on injured reserve, while Marcus Pettersson and Juuso Riikola each left Thursday's game against the Capitals with ailments of their own.
Next up? Joseph.
Pittsburgh didn't draft Joseph, but they've played a significant role in his development, playing him in high-leverage spots at the AHL from the minute they acquired him onward.
Nothing about Joseph's AHL rookie season indicated an NHL debut was on the horizon, but life presents. He was steady, and acquitted himself well enough to play a top-four role and contribute sparing in both phases of special teams, but never really distinguished himself as someone on the cusp of something big.
Joseph is a defensive defenceman in the modern mould, more focused on steady positioning and cleanly breaking the puck out than punishing his opponents physically. It's just the sort of playing style that will fit with the depth role that the Penguins will need him to play.
From the Finnish Liiga to the Stars opening night lineup for Dellandrea
The Stars are finally making their season debut tonight after the NHL postponed four of their games due to a COVID-19 outbreak in training camp which saw 17 of their organization's members test positive. Ty Dellandrea is going to be making his regular season NHL debut, too.
Klingberg is back after missing practice Thursday. Comeau still out. Lines:

Benn-Hintz-Gurianov
Kiviranta-Pavelski-Radulov
Cogliano-Faksa-Dellandrea
Robertson-Dickinson-Caamano
Dowling

Lindell-Klingberg
Oleksiak-Heiskanen
Sekera-Pysyk
Hanley-Fedun

Khudobin
Oettinger

— Mike Heika (@MikeHeika) January 22, 2021
It sounds like Dellandrea is going to be put in a position to succeed, too. The Stars have Dellandrea slated to play third-line right wing, which fits with his up-tempo, high-pace, two-way brand of hockey almost perfectly.
I wouldn't expect many points from Dellandrea. Certainly not as a rookie. But his versatility as a Swiss Army Knife-type of forward is going to add a tonne of value to the Stars bottom-six if he can stick around for the season. I'm taking the over.
You may also be interested in: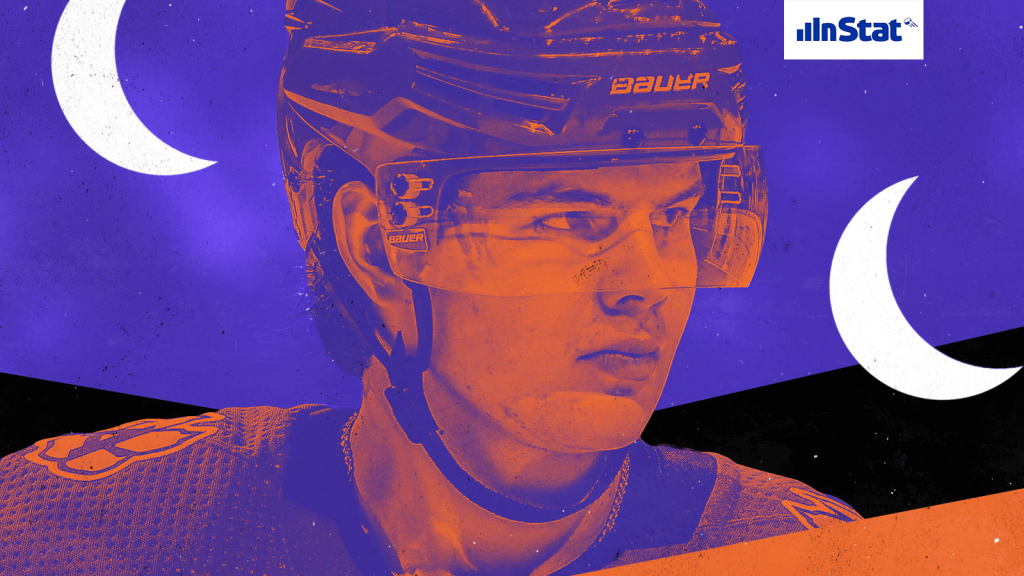 The EliteProspects Rinkside 2020-21 Off-Season Prospect Pool Rankings: the No. 22-ranked Arizona Coyotes
This article is about: