NHL
NHL 3 Stars: Chicago Blackhawks' Pius Suter scores hat trick
Chicago and Detroit were featured in the national broadcast on NBC Sunday morning and the Blackhawks who set the tempo for the day as they beat the Red Wings 6-2.
Pius Suter and Tyler Bertuzzi scored five of the game's eight goals.

The Dallas Stars picked up on Sunday night where they left off on Friday, scoring three more power play goals in a 3-2 win over Nashville.

In two games, the Stars power play is 8-for-12 and they outscored the Predators 10-2.

Los Angeles had a breakout game against St. Louis and down the Blues 6-3. The Kings had 11 players record a point.

Anaheim scored more than two goals for the first time this season in a 3-1 win over Colorado.

---
First star
Pius Suter, C/LW, Chicago Blackhawks
Pius Suter scored his first career NHL goals in the form of a hat trick on Sunday. He signed a one-year contract in July after he led Switzerland's National League in scoring and was named the most valuable player.

He is the first Blackhawks player to score his first three or more NHL goals in the same game since Bill Kendall did it in 1933.

Suter's scored his first goal at 4:42 in the first and tapped in his second at 9:44. He completed the hat trick at 12:28 of the third.

First NHL goal ✔️
Second NHL goal ✔️
Third NHL goal ✔️

Not a bad day for Pius Suter, scoring his first three career goals to earn the @Enterprise hat trick! pic.twitter.com/VLv2UMc5qi

— NHL (@NHL) January 24, 2021
Second star
Scott Wedgewood, G, New Jersey Devils
Scott Wedgewood made 28 saves in his first NHL win since Feb. 13, 2018. It was his third career shutout.

He made his second consecutive start after starting goaltender Mackenzie Blackwood was placed on the team's COVID list.

Wedgewood served as the Tampa Bay Lightning's third goaltender last season.

28 shots against. 28 saves.

Scott Wedgewood was perfect in his @pepsi shutout! pic.twitter.com/dg2O2WC140

— NHL (@NHL) January 25, 2021
Third star
Anze Kopitar, C, Los Angeles Kings
Anze Kopitar recorded his 61st regular-season game with three points or more on Sunday. His one goal and two assists makes him one of the first two players in the NHL with 10 points.

He scored his first goal of the season at 8:22 in the second period and assisted on goals from Alex Iafello in the first period and Lias Andersson's in the third period.

O Captain! Our Captain! Anze Kopitar breaks down tonight's group effort WIN from St. Louis 🎥@LaKings | #GoKingsGo pic.twitter.com/FT3KBrR4ps

— FOX Sports West (@FoxSportsWest) January 25, 2021
---
Dishonourable mention
Nashville Predators
The Nashville Predators continue to struggle with special teams play as they allowed eight power play goals in two games to Dallas.

Their penalty kill is ranked No. 30. Florida is the only team ranked below them and the Panthers have only played two games.

On the other hand, the Predators' power play is equally bad. They are ranked No. 28 and have only converted on five percent of their man-advantages.

Vegas-Arizona missed call
With less than a minute to play in regulation and scoreless tie, Vegas dumped the puck for what appeared to be an icing but the whistle never blew.

William Karlsson scored with 43 seconds to give the Golden Knights a 1-0 win.

🚨 WILLIAM KARLSSON
1-0 #VegasBorn pic.twitter.com/LZWySMh8O6

— Here's Your Replay ⬇️ (@HeresYourReplay) January 24, 2021
You may also be interested in: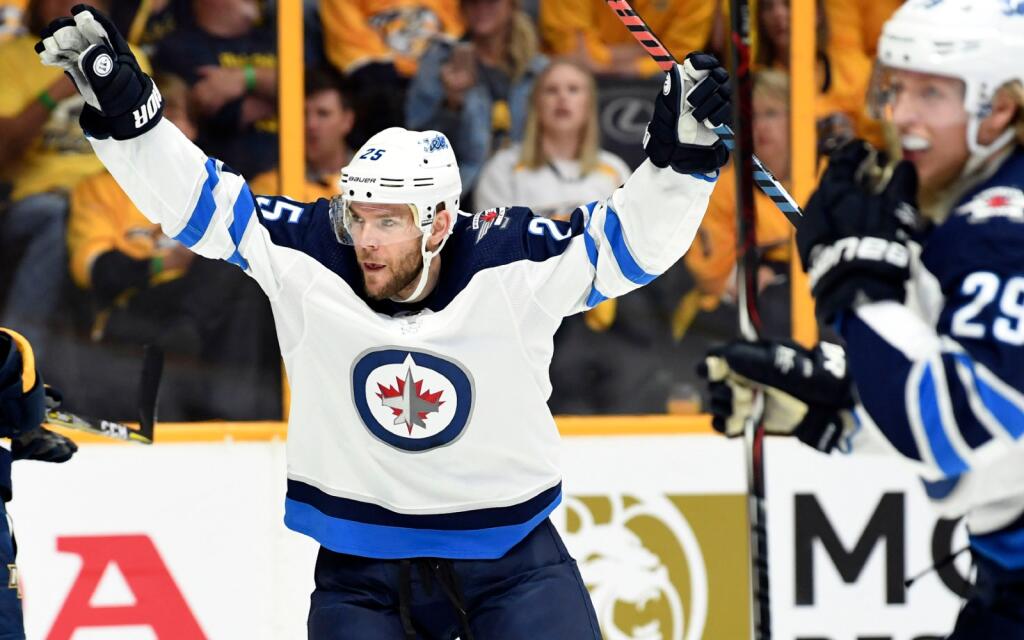 NHL 3 Stars: Paul Stastny propels Winnipeg Jets in third period
This article is about: