NHL
NHL 3 Stars: Jeff Petry has three-point night for Montréal
Let's be honest, the real winner on Monday was EP Rinkside's announcement introducing the additions of Dimitri Filipovic, Ryan Lambert and Jack Fraser to the team.
PRESS RELEASE: @EliteProspects Rinkside is proud to announce that we've added @DimFilipovic, @JFreshHockey, and @twolinepass to our NHL coverage.

Details on the additions to our platform, and some substantial in-house moves, within these documents. pic.twitter.com/6rSsTqH2de

— EP Rinkside (@EPRinkside) February 1, 2021
But, this is about the NHL so let's dive right in to tonight's action.
There were five games on Monday night's schedule and Montréal led the scoring department in a 6-2 win over Vancouver.
Boston scored five straight to hand Washington its first loss in regulation and Tampa Bay had 12 players record at least one point in a 5-2 win over Nashville.

---
First star
Jeff Petry, D, Montréal Canadiens
Defenceman Jeff Petry picked up three points on Monday with two goals and an assist. His first goal extended Montréal's lead to 3-1 and then Corey Perry earned his 800th career point on Petry's second goal which put the Canadiens up 5-1.

Petry's third point came late in the game on Tyler Toffoli's goal to make it 6-1.

Quand tu donnes autant de temps à Jeff Petry, c'est souvent ce qu'il va se passer. ?

This is usually what happens when you give Jeff Petry this much time.#GoHabsGo pic.twitter.com/PzLfDpitP9

— Canadiens Montréal (@CanadiensMTL) February 2, 2021
Second star
David Pastrnak, RW, Boston Bruins
In his second game this season, David Pastrnak scored his first two goals of the season to help Boston erase a three-goal deficit en route to a 5-3 win over Washington.

It was the sixth time Boston overcame a deficit of three or more in the last 25 years.
.@pastrnak96 on his two-goal night and the #NHLBruins comeback in the third period: "It started with Freddy...he had a great fight and gave huge energy to our bench. It was unbelievable." pic.twitter.com/vNYM5u5jdu

— Boston Bruins (@NHLBruins) February 2, 2021
Third star
Johnny Gaudreau, LW, Calgary Flames
Johnny Gaudreau extended his point streak to eight games and is tied for the NHL's longest active point streak.

He tied the game at 2-2 at 6:54 of the third period and then scored the clincher in the shootout.

His 10 points in the first eight games is the longest streak by a Flames players since 2013-14.

Absolutely filthy. pic.twitter.com/DL8NDlhqKr

— Calgary Flames (@NHLFlames) February 2, 2021
---
Dishonourable mention
Nashville Predators
The Nashville Predators continue to struggle against the top teams from last season. They are 0-4-0 and have been outscored 19-7 against Tampa Bay and Dallas.

Nashville also allowed its 13th power play goal this season and dropped to 30th in the league rankings.

You may also be interested in: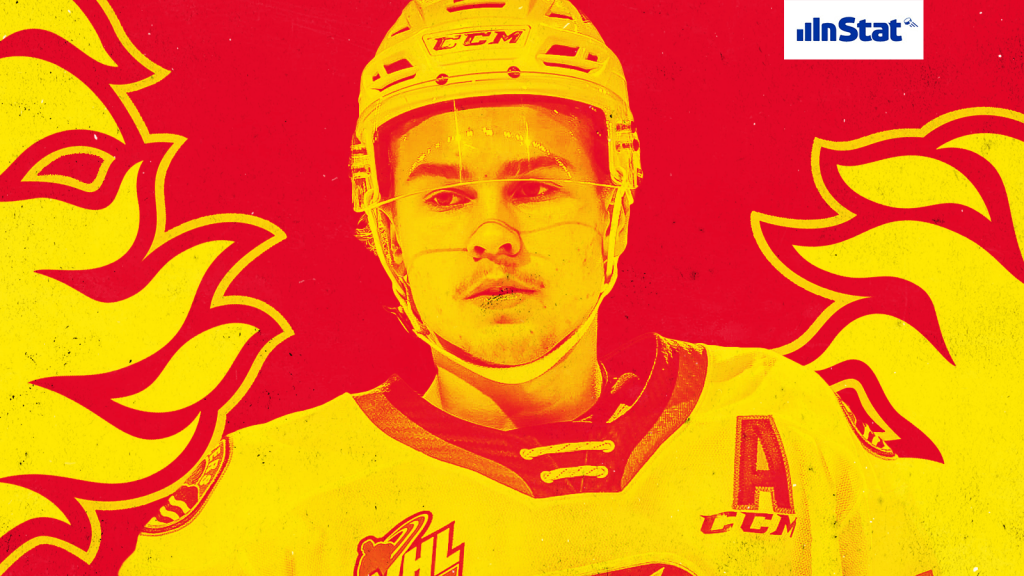 The EliteProspects Rinkside 2020-21 Off-Season Prospect Pool Rankings: the No. 26-ranked Calgary Flames
This article is about: