NHL
NHL 3 Stars: Filip Forsberg, Jonathan Huberdeau record dueling five-point games
Despite three games being postponed on Thursday due to COVID, there was still plenty of excitement and historical accomplishments on the ice in the other eight games.
Washington Capitals captain Alexander Ovechkin scored his 709th goal and passed Mike Gartner for seventh all-time on the NHL goals list. He is now eight goals behind Phil Esposito.

THE GR8 GETS NO. 709! ? pic.twitter.com/zuz0pK2KVa

— Washington Capitals (@Capitals) February 5, 2021
Winnipeg Jets goaltender Connor Hellebuyck made 23 saves for his 153rd win. The victory passed Ondrej Pavelec for the most in Jets/Atlanta Thrashers history.

---
First star
Filip Forsberg, LW/RW, Nashville Predators
Filip Forsberg scored the game-winning goal for Nashville in overtime against the Florida Panthers on Thursday. He finished the game with two goals and three assists for his first career five-point game. His performance also matched a Nashville franchise record for points in a regular season game.

Swedish Sorcery FTW!#Preds | #NSHvsFLA pic.twitter.com/3pV2RgSTlB

— Nashville Predators (@PredsNHL) February 5, 2021
Second star
Jonathan Huberdeau, LW, Florida Panthers
There was a lot of history in Jonathan Huberdeau's performance on Thursday. He became the sixth player in Florida Panthers history with at least five points in a game. He became the fifth player to score at least 150 goals with the Panthers and he netted his first career NHL hat trick.

Have a NIGHT, Huby!!! pic.twitter.com/e8tTZSqDRb

— Florida Panthers (@FlaPanthers) February 5, 2021
Third star
Jason Spezza, C, Toronto Maple Leafs
At 37 years and 236 days, Jason Spezza became the second-oldest player to record a hat trick with the Maple Leafs. It was the eighth of his career and first since April 9, 2016.

That's a Jason Spezza @Enterprise hat trick if we ever did see one!

Peep that third goal. ? pic.twitter.com/xWqb5TcvM8

— NHL (@NHL) February 5, 2021
---
Honourable mention
Tim Stützte, C/LW, Ottawa Senators
Rookie Tim Stützle scored a goal and two assists in Ottawa's 3-2 win over Montréal on Thursday. He scored a goal for the third straight game and recorded his first career NHL multi-point game. He also became the second-youngest Senator to record three or more points in a regular-season game.

"Everybody really wanted to win tonight against a very very good team."#GoSensGo | @Molson_Canadian pic.twitter.com/sDQ2BcQTMW

— Ottawa Senators (@Senators) February 5, 2021
Patrick Kane, RW, Chicago Blackhawks
Patrick Kane recorded a goal and three assists in his 14th career four-point game in a 6-4 win over Carolina. His assist in the first period moved him into sixth place in career points by an American-born player.

Patrick #Kane on #Blackhawks Postgame Live with Edzo... hear from more players, watch goal breakdowns, and of course #datpowerplayer on @NBCSChicago pic.twitter.com/jhaKKJZZuS

— Blackhawks Talk (@NBCSBlackhawks) February 5, 2021
You may also be interested in: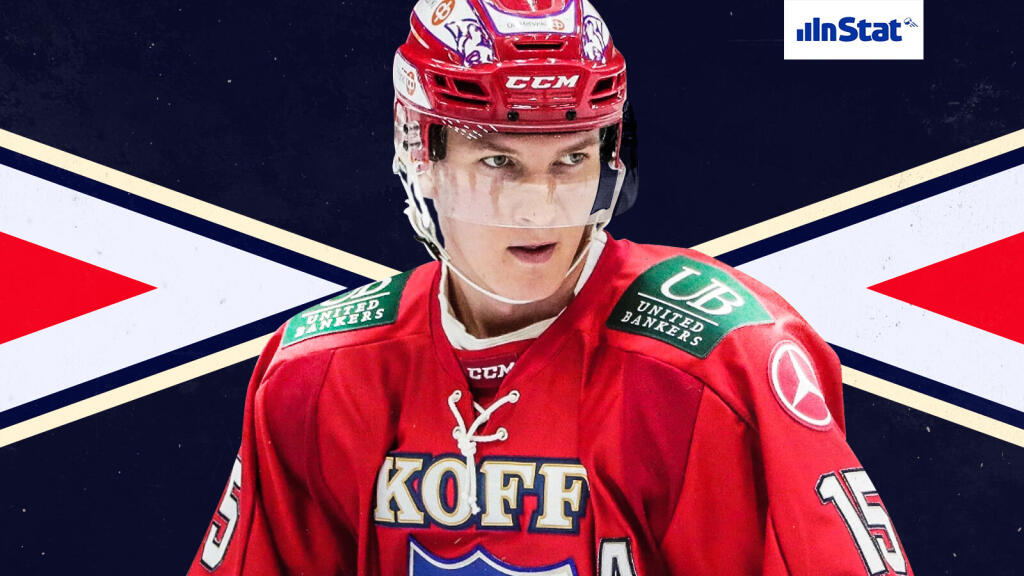 The EliteProspects Rinkside 2020-21 Off-Season Prospect Pool Rankings: the No. 8-ranked Florida Panthers
This article is about: