NHL
NHL 3 Stars: Vegas Golden Knights, Anaheim Ducks provide late night flare
The Florida Panthers extended their season-opening point streak to eight games with 2-1 win over Nashville on Friday. Aleksander Barkov and Carter Verhaeghe each had a goal and an assist in the win.
Brad Marchand and Sean Kuraly scored 27 second apart in the third period and led the Boston Bruins to a 2-1 win against the Philadelphia Flyers.

Tampa Bay wins the statistic of the night. The Lightning beat Detroit 3-1 and is now 18-0-1 in its past 19 games against the Red Wings.

---
First star
Nicolas Hague, D, Vegas Golden Knights

It took Nicolas Hague 50 seconds on Friday to net his first goal of the season. It was also the first of five Golden Knights' goals in the opening 27:03 in their first game since Jan. 26.

Hague assisted on Jonathan Marchessault's goal at 10:40 of the first to give Vegas a 3-0 lead. His second assist came at 1:35 of the second when William Karlsson made it 4-0.

50 seconds in and Nicolas Hague (@nichague14) pots his first of the season for the @GoldenKnights! pic.twitter.com/5xKvk05WNy

— NHL (@NHL) February 6, 2021
Second star
Pekka Rinne, G, Nashville Predators
Nashville Predators goaltenderPekka Rinne made 34 saves in a 2-1 loss to the Florida Panthers. Rinne faced 20 shots from the Panthers in the first period and stopped all of them.

Florida finally got one by him at 5:58 of the second period and again at 15:31.

"Thank you Pekka Rinne" -@ZenOfTerryCrisp#Preds | @PredsNHL pic.twitter.com/iQQx13FYOK

— FOX Sports Tennessee (@PredsOnFSTN) February 6, 2021
Third star
Max Comtois, LW, Anaheim Ducks
Anaheim's Maxime Comtois scored two goals in just over 17 minutes of ice time in a 5-4 shootout loss to San Jose.

His first goal gave the Ducks a 3-1 lead at 18:22 of the second period and his second tied the game at 4-4 at 11:33 of the third.

What a dish by @RickyRakell93 and @comtois20 buries it.
We lead 3-1. pic.twitter.com/7hK4TxhGKd

— Anaheim Ducks (@AnaheimDucks) February 6, 2021
---
Honourable mention
Martin Jones, G, San Jose Sharks
This honourable mention is for the shootout version of Martin Jones on Friday night. Jones stood on his head and came up with two huge saves against Ducks shooter Rickard Rakell and Maxime Comtois.

This save by Joner in the shootout though pic.twitter.com/jfF8lfstBa

— San Jose Sharks (@SanJoseSharks) February 6, 2021
You may also be interested in: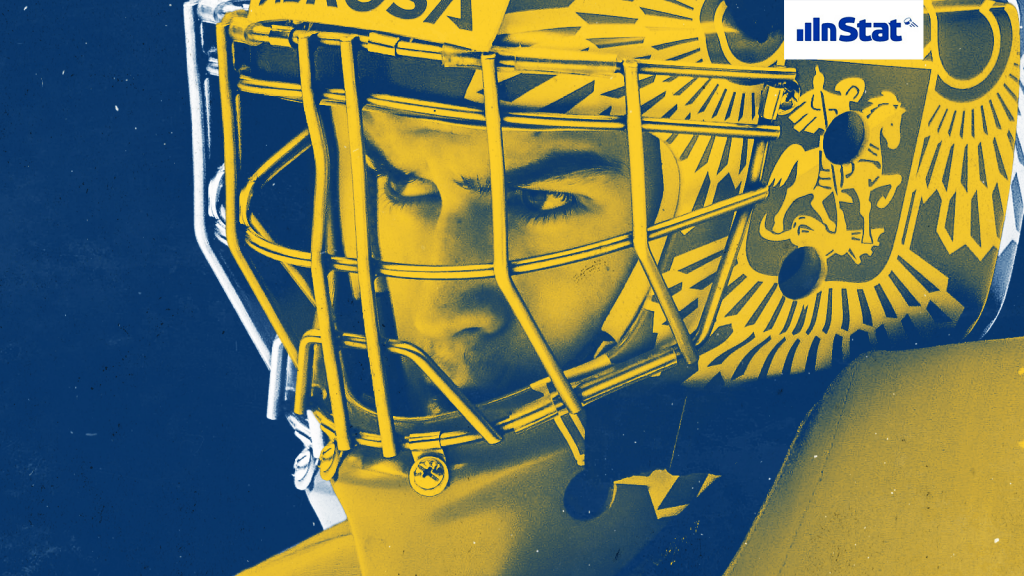 The EliteProspects Rinkside 2020-21 Off-Season Prospect Pool Rankings: the No. 16-ranked Nashville Predators
This article is about: