AHL
Around the AHL: Connor McMichael, Kody Clark learning from Matt Moulson
Playing centre at the pro level is a major leap for any prospect.
Now Washington Capitals prospect Connor McMichael is trying to make that CHL-to-AHL jump one year earlier than customary. He just turned 20-years-old on January 15th, and typically would be with the OHL's London Knights.
Instead, the delay in the OHL season has sent a barrage of first-round selections from the 2019 NHL Draft to the AHL a year early, McMichael included. The 25th overall pick in that draft class has found his way to the Hershey Bears, the AHL's flagship franchise. Along with that 20th birthday, McMichael's start to the new calendar year has been eventful. First, he won a silver medal with Canada at the IIHF World Junior Championship last month in Edmonton. Nine days after turning 20, he made his NHL debut with the Capitals. From there, he shipped out to Hershey for much-needed ice time.
But for all of those challenges facing McMichael, he does have one major factor in his favour -- skating on a line with captain Matt Moulson, who is winding down his playing career in Hershey after 650 NHL regular-season games. While Moulson came to Hershey to chase a Calder Cup, he is also providing mentorship as someone with the credibility of three 30-goal NHL seasons to his name.
"[McMichael is] obviously an extremely smart player, extremely talented, said Moulson, who smiles when asked about that line, which includes another key prospect in Kody Clark.
"They definitely bring a lot of youth to the line," the 37-year-old Moulson quipped. "They're two tremendous players, great kids, and fun to play with."
Moulson also likes that McMichael is getting an earlier taste of the pro game in the AHL.
"I think that's going to be a huge advantage for his career," Moulson said of McMichael. "All these kids who could be playing junior, they're playing pro hockey."
"In my opinion, probably the biggest jump [is] going from junior to pro hockey, whether that's AHL or NHL. Just the pro lifestyle. Just that intensity, day in and day out, in practice and in games. Playing that little faster pace than maybe you would [have] in junior, so I think it's going to be good for him."
"I think this is only beneficial for the junior guys who are playing in the AHL or the NHL."
For Hershey head coach Spencer Carbery, placing a top-tier pro like Moulson on a line with one of the organization's most important prospects is an obvious choice.
"We can work on stuff, we can show them video, but when it's coming from a guy like Matt Moulson, your teammate and your linemate, and he's walking you through and helping you learn from the situations every day, it's so valuable," said Carbery, who also has OHL and ECHL experience.
Clark, a second-year forward, rounds out that top-six line with McMichael and Moulson; the two young prospects had plenty of activity in the Bears' season-opening 2-1 overtime loss to the rival Lehigh Valley Phantoms (Philadelphia Flyers) this past weekend. The line combined for seven shots, and Clark notched Hershey's lone tally.
"I talked to [Moulson] about it," Carbery said of his decision to construct that line. "And he said, 'I can handle both of them. I'll put them both on my back,' which you would expect nothing less from [Moulson]."
"But it's a challenge and that's why [Moulson] is such a valuable part of our organization, and the valuable part not [being] only the on-ice performance, but just in the organizational value of what he can provide a young player like Connor McMichael. In these moments, and I'll be honest with you, there [were] some tough moments at the end of that game [against Lehigh Valley] that are going to be learning experiences for Kody and Connor."
McMichael's talent is readily apparent even against pro competition in the AHL. The left-handed shot brings considerable hockey sense to the centre role, reads plays well, and has the requisite speed for today's game. That package helped him to finish third in the OHL last season in both points (102) and goals (47) for the London Knights.
Clark, 21, had some of that same mentorship from Moulson as a rookie last season. He is a right-side shot playing on his natural wing and landed with Washington as a second-round pick in the 2018 NHL Draft. Last season he had 3-6-9 in 31 games for Hershey.
"It has been a blessing for me to be able to come here," Clark said. "First year, obviously, and having a guy like [Moulson] mentor me and a bunch of the young guys. He's always trying to help me out and looking for ways that I can get better. He sends video [to] me of my games, we watch clips, and he's obviously been there and done that. It's nice for him to look out for me and help me develop my game in order to get there."
That guidance extends into game action as well.
"[Moulson is] like a coach out there, almost," Clark explained. "It feels like you're out there with a coach on the ice. He's always talking. [Just listen] to him, try to work hard, and get open for him, because when you're open, he's going to find you."
Moulson returned the compliments to Clark.
"[Clark has] got great speed," Moulson stated. "Great shot. I think you saw that on his goal when he drove the middle there."
"I think overall for him, it's just trying to play more in a straight line in terms of using the speed and getting pucks behind guys, and getting the loose pucks. He does a great job of that."
Said Clark of what Moulson can provide a young prospect: "He was what I'm trying to get to [become], so he knows he knows what it takes."
SPARKS MAKES HEAT
The Stockton Heat (Calgary Flames) are set in net.
Calgary added goaltending experience in Garret Sparks, who helped take the Toronto Marlies to the 2018 Calder Cup. That season he also won the Aldege "Baz" Bastien Memorial Award as the league's best goaltender, leading the AHL in wins (31), goals-against average (1.79), and save percentage (.936). From there he moved on to the Vegas Golden Knights organization, spending most of last season in the AHL.
Earlier this season, he went to the ECHL's Orlando Solar Bears for playing time and handled that competition well (4-1-1 | 2.21 | .928 in six games) before going to training camp with the Flames.
The Heat already have a pair of goaltending prospects in 19-year-old Dustin Wolf and Artyom Zagidulin. Wolf will eventually be able to return to the WHL's Everett Silvertips as that league's US Division will start play March 19th.
AROUND THE AHL
New Buffalo Sabres general manager Kevyn Adams vowed that the Rochester Americans would have an even greater emphasis on youth and player development last summer. Rochester's roster confirms that organizational shift as it features 12 rookies for new head coach Seth Appert. That group also has a heavy NCAA flavour to it with defencemen Ryan Jones (Nebraska-Omaha), Griffin Luce (Michigan), Mattias Samuelsson (Western Michigan), and Nicholas Welsh (St. Mary's). Samuelsson, taken by Buffalo as the 32nd overall pick in the 2018 NHL Draft, also has history with Appert as he played for him in 2017-18 with the US National Team Development Program's under-18 squad.
Rochester also has forward Jack Quinn, the eighth overall pick in the 2020 NHL Draft. Last season in the OHL with the Ottawa 67's, Quinn racked up 52 goals, making him the seventh player in OHL history to hit at least 50 goals in his NHL Draft year.
Per AHL vice president of communications Jason Chaimovitch, 88.5 percent of NHL players last season had AHL experience; there were 353 players who divided time between the two circuits last season. The 2019-20 AHL campaign also included 223 first- and second-round NHL draft picks. This season 23 NHL head coaches have AHL experience, including 2019-20 Jack Adams Award winner Bruce Cassidy of the Boston Bruins.
ON THE MOVE
Hershey received No. 1 goaltender Pheonix Copley back on loan from Washington.
The New Jersey Devils sent defenceman Kevin Bahl, a key piece of the return from the Arizona Coyotes in the Taylor Hall deal last season, to the Binghamton Devils along with goaltender Gilles Senn. New Jersey brought up defenceman Josh Jacobs from Binghamton.
Dallas Stars defenceman Julius Honka is on his way to the Texas Stars. The 25-year-old is back in North America after spending 2019-20 with Liiga side JYP Jyväskylä (4-11-15 in 46 games). He remained in the Liiga to start this season, moving over to the Lahti Pelicans, where he was 3-4-7 in nine games. Taken 14th in the 2014 NHL Draft, Honka has divided his North American career between the NHL (87 regular-season games) and the AHL (201 regular-season appearances).
Another AHL veteran found work Wednesday when the Colorado Eagles (Colorado Avalanche) brought in defenceman Brett Lernout on a PTO. Lernout, a 2014 third-round pick, has previous experience with the Montreal Canadiens and Vegas organizations. He brings size (6-4, 214) and a booming shot to the Colorado blue line. Last season with the Chicago Wolves he picked up a pair of assists in 38 games.
Vegas sent defenceman Kaedan Korczak to the Henderson Silver Knights on Wednesday. The 2019 second-rounder, who won a silver medal alongside McMichael for Canada last month at the World Junior Championship, went 11-38-49 in 60 WHL games last season for the Kelowna Rockets. Henderson also added forward Tomas Jurco while defenceman Carl Dahlström and forward Tyrell Goulbourne were recalled to the NHL club's taxi squad.
The New York Islanders moved forwards Otto Koivula and Dmytro Timashov to the Bridgeport Sound Tigers… Ottawa forward Matthew Peca has been dispatched to Belleville… Calgary blueliner Michael Stone was shipped to Stockton; forward Glenn Gawdin received a recall to the Flames.
QUOTEBOOK
Providence Bruins head coach Jay Leach on planning practice days amid COVID-19 limitations this season.
"We [coaches] have to be really, really prepared so that when these kids come to the rink, it's a well-oiled machine."
You may also be interested in: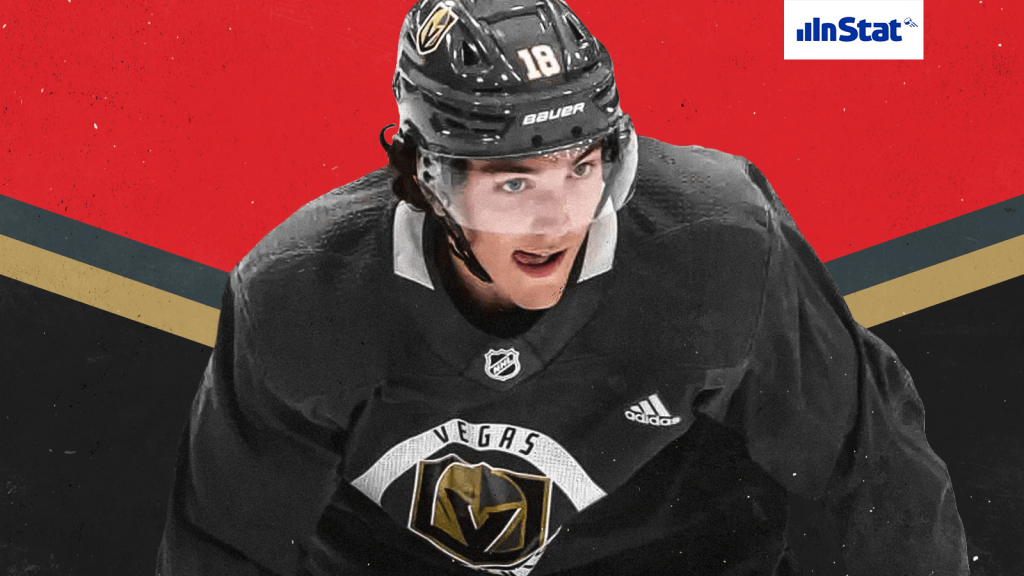 The EliteProspects Rinkside 2020-21 Off-Season Prospect Pool Rankings: the No. 15-ranked Vegas Golden Knights
This article is about: