NHL
NHL 3 Stars: Another night, another Former Canuck haunts Vancouver
Even with four games on the schedule postponed, it was still a busy night of hockey in the NHL with 10 of them being played. There was a little bit of something for everyone - from high scoring games and late comebacks, to shootouts and shutouts.
Mathew Barzal scored a ridiculous goal and the Golden Knights wore outrageous helmets, and neither were good enough to crack tonight's list because of their team's losing efforts.
oh my goodness Mat Barzal pic.twitter.com/pnVpYNqQTq

— Dimitri Filipovic (@DimFilipovic) February 12, 2021
Let's get right into some of the most notable performances of the evening.

---
First Star
Jacob Markstrom, G, Calgary Flames

If you've got a particularly dry sense of humour, then the run players who left the Canucks in free agency this past offseason are on against their former team is one of the funniest subplots of the season. It'll be hard to top Tyler Toffoli's eight goals and three assists in just five games against Vancouver so far, but Jacob Markström is giving it his all. He's been fantastic all season once again, but especially so against the Canucks (stats via Natural Stat Trick):
3 wins in 3 games
Stopped 90 of 93 shots faced (.968 save percentage)
Stopped 21 of 22 high danger shots faced
Gave up 4.6 fewer goals against than expected
1 shutout
What makes this most recent outing particularly impressive is the context. Not only was it his first game back in Vancouver, but it was a game the Canucks felt like they had to have to kick their homestand off on the right note. They came out looking like they were playing with that kind of added sense of urgency, pressuring the Flames and controlling much more than they've been able to recently. The 60 percent of shot attempts and 62.2 percent expected goal share they had in all situations were both season highs, yet it wasn't enough to beat Markstrom more than just the single time.
Unlike the Toffoli mishap which was entirely avoidable by simple planning, it's hard to fault the Canucks for balking at the idea of investing 6 years and $36-million into a goalie that's already on the other side of 30. But that doesn't make it any easier of a pill to swallow for a team that's given up more goals than anyone in the league thus far. In a season that's already been quite painful, each one of these performances just twists the knife that much deeper.
Second Star
Mike Smith, G, Edmonton Oilers

I'll be the first to admit that I'm as surprised about this one as you surely are, but credit needs to be given where it's due. At 38-years-old, coming off of a dreadful season where he was legitimately unplayable at the very end, I was critical of Edmonton's decision to bring Mike Smith back in lieu of literally anyone else to split the crease with Mikko Koskinen.
The year started poorly for Smith, as he got injured before he could make his debut. The result was that the Oilers had to play Koskinen 10 times in just 17 days, which was clearly an unsustainable formula. With Smith back now, they'll need him to start occasionally to preserve Koskinen given the wonky nature of this year's condensed schedule.
When they do, they need him to at least give them a chance to win. He's done that and then some thus far, giving up just one goal on 65 shots and helping secure four important points for the Oilers on the road. While it was easy to handwave the debut performance given that it was against the Senators, tonight's was verifiably impressive. He stopped all 37 shots he faced, shutting out the Canadiens.
While we certainly shouldn't overreact to these couple games and get carried away with hyperbolic praise and proclamations considering the recent track record of the player in question, that shouldn't diminish what he accomplished here. The Oilers themselves will undoubtedly happily bank the points and run. Goaltending remains incredibly random and unpredictable, so when you can get good performances like these you shouldn't ask questions.
It's a @pepsi shutout for Mike Smith, the 40th donut of his career! ? pic.twitter.com/7vTUBwxVxh

— NHL (@NHL) February 12, 2021
Third Star

Jack Roslovic, C, Columbus Blue Jackets

When the Blue Jackets traded away Pierre-Luc Dubois to the Jets, the argument for why they came out of it looking OK was because they'd added the type of game-breaking offensive talent that their current roster sorely lacked. Everyone knows all about John Tortorella's defensive system and how they can limit what they surrender to other teams, but at some point, they'd need to be able to generate easier offence themselves. They needed exactly that type of player who could step into their lineup and unlock things in the attacking zone.
As we all expected, Jack Roslovic has been just that for Columbus since joining the team. In his eight games, he has four goals and five assists. With him on the ice at five-on-five, they're controlling 57.9 percent of the shot share according to Natural Stat Trick. Most importantly, he's seemingly gained Tortorella's trust already if the way he divvies up ice time to players is any indication. He's now played 19:07, 21:36 and 19:22 in their three most recent games, as he's worked his way up to centring the top line while flanked by Patrik Laine and Cam Atkinson.
The reason why he gets third-star love in this one is that his two goals were instrumental in an important comeback win for the Blue Jackets. Looking like they were headed to a disappointing loss, they scored twice in less than 90 seconds with under three minutes left on the clock to steal the game on the road in regulation. The wild thing about what Roslovic is doing right now offensively is that he's doing it in a variety of ways. The other night he undressed the Hurricanes for a highlight-reel goal. In this one, he did his damage with his shot. First as the bumper on the power play, before jumping on a loose puck and making no mistake by roofing it on the second one. Just as we all expected.
Jack Roslovic (@JRoslovic96) continues his torrid pace with the @BlueJacketsNHL! pic.twitter.com/YWOa77woYQ

— NHL (@NHL) February 12, 2021
---
Dishonourable Mention
The Ottawa Senators

Not that the Senators season was expected to go any differently necessarily, but it's one thing to lose a bunch of games and another thing to keep getting blown out in the manner which they have at various points this year.
They've now been outscored by a 63-32 margin already, losing in regulation 12 times already in just 15 games. To put those figures into perspective, over a 56-game pace they're currently trending towards 19 points while getting outscored by 116 goals. For as dreadful as last year's Detroit Red Wings were, they still had a 56-game pace of 31 points and -97 goal differential.
You have to figure that the Senators will eventually regress to slightly more respectable season totals if only because the team shooting percentage south of seven percent and save percentage of .864 seems almost impossible to keep happening for any NHL team. But that's the most silver of linings for a team that's having quite a rough go of it at the moment.
You may also be interested in: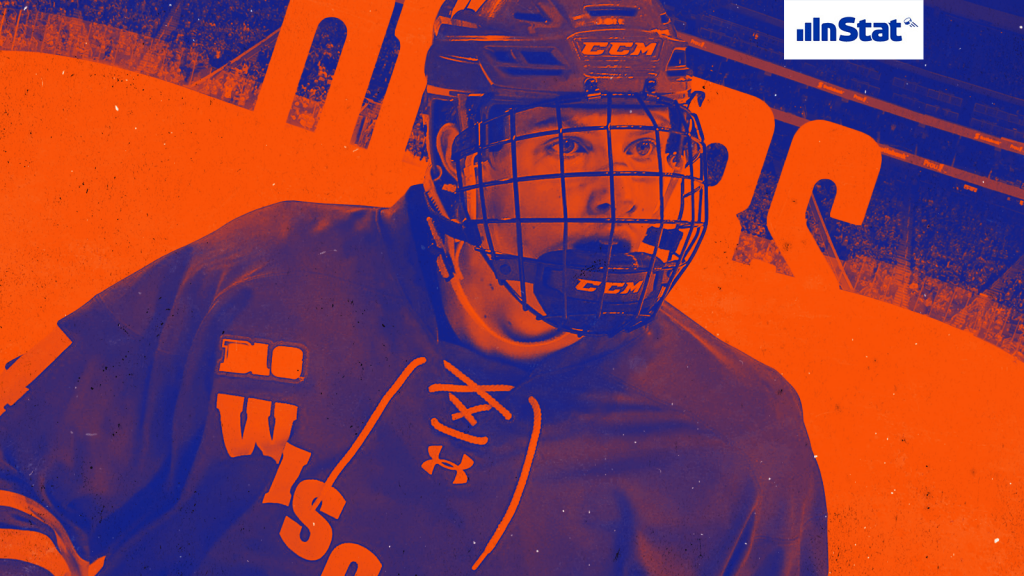 The EliteProspects Rinkside 2020-21 Off-Season Prospect Pool Rankings: the No. 19-ranked Edmonton Oilers
This article is about: