NHL
NHL 3 Stars: Toronto Maple Leafs, Montréal Canadiens meet for 750th time
Saturday night marked the 750th all-time meeting between the Toronto Maple Leafs and Montréal Canadiens. A rivalry created over 104 years, the two became the most frequently seen matchup in NHL history.
Brendan Gallagher gave the Canadiens a 2-1 with a goal late in the third period.

Auston Matthews collected an assist and extended his point streak to nine games. It is the the longest active streak in the NHL and is tied for second-longest of the season with Johnny Gaudreau and Brad Marchand.

---
First star
Luke Glendening, C/RW, Detroit Red Wings
After missing two games with an upper-body injury Luke Glendening returned to the Detroit and delivered with a goal and two assists in a 4-2 win over Nashville. It was his third consecutive multi-point game against the Predators.

He scored for the first time in 42 games and it was his first career three-point game in 513 NHL games.

We hear from Luke Glendening after he returns to the Red Wings lineup and contributes with a goal and an assist Saturday night. #LGRW pic.twitter.com/Y7QsJ8NPj2

— FOX Sports Detroit (@FOXSportsDet) February 14, 2021
Second star
Jean-Gabriel Pageau, C, New York Islanders
Jean-Gabriel Pageau scored two goals and helped the New York Islanders snap a 10-game point streak for the Boston Bruins in 4-2 win.

Pageau's first goal tied the game at 1-1 at 11:36 of the first period and scored his second one short-handed at 14:32 for the 4-2 final.

Three of his four goals this season have been scored against the Bruins.

things you love to see

this: pic.twitter.com/wgMt3QUchT

— New York Islanders (@NYIslanders) February 14, 2021
Third star
Tyler Toffoli, RW, Montréal Canadiens
Tyler Toffoli had a goal and an assist in a 2-1 win over Toronto. He scored his 10th goal of the season and became the fourth player in the last 35 years to score at least 10 goals through his first 15 games as a member of the Canadiens.

Quel jeu de passe pour le 10e de la saison de Toffoli! 🤩

What a passing play on Toffoli's 10th of the season!#GoHabsGo pic.twitter.com/Rnp4c75HA2

— Canadiens Montréal (@CanadiensMTL) February 14, 2021
---
Honourable mention
Lou Lamoriello, GM, New York Islanders
Stick tap to the President and GM of the Islanders, Lou Lamoriello, for earning his 1,300th career regular-season win on Saturday. He became the third GM in NHL history to reach the milestone, trailing only Glen Sather (1,319) and David Poile (1,421).

Congratulations to Lou Lamoriello on his 1,300th career regular season win, the third NHL general manager to reach the mark. 👏 pic.twitter.com/pokucO2tYn

— NHL (@NHL) February 14, 2021
You may also be interested in: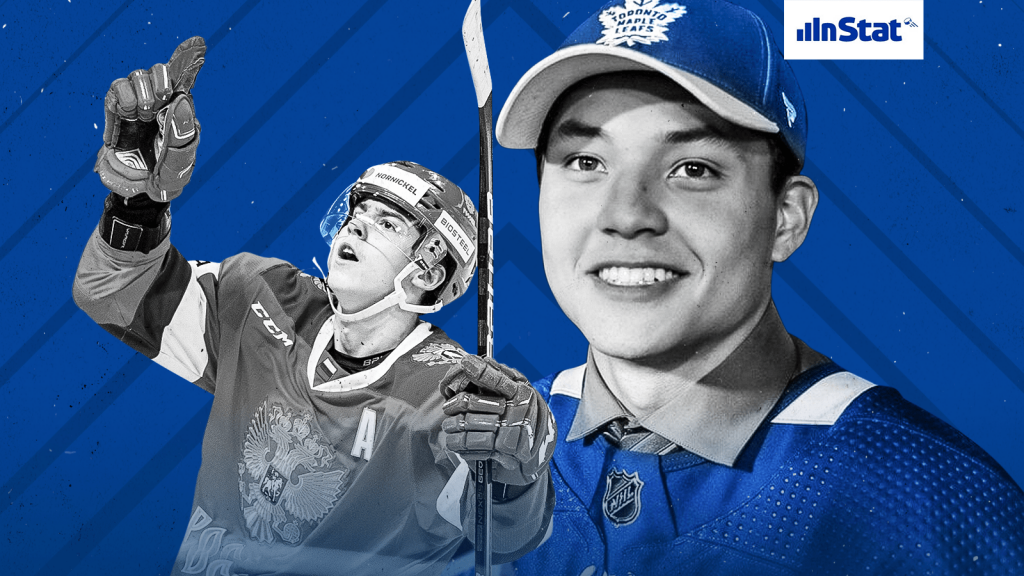 The EliteProspects Rinkside 2020-21 Off-Season Prospect Pool Rankings: the No. 10-ranked Toronto Maple Leafs
This article is about: