NHL
NHL 3 Stars: Things get weird in Columbus
Auston Matthews continues to score at an unreal pace and the Toronto Maple Leafs rolled to a 7-3 win against the Ottawa Senators on Thursday.
Besides Matthews, who we will discuss soon, Mitchell Marner had a goal and three assists and Joe Thornton became the oldest player in franchise history to record three points or more in a regular-season game

The Columbus Blue Jackets shut out the Nashville Predators 3-0 and Cam Atkinson scored for the fifth straight game.

---
First star
Auston Matthews, C, Toronto Maple Leafs
Auston Matthews had two goals and two assists on Thursday. He has 20 points (14 goals, six assists) in his last 12 games.

Goal No. 15 on the season to reach 15 straight games with a point.

Auston Matthews (@AM34) is lighting it up. ? pic.twitter.com/Gz9WpIxBl4

— NHL (@NHL) February 19, 2021
Second star
Elvis Merzlikins, G, Columbus Blue Jackets
Elvis Merzlikins was in the building on Thursday night in Columbus. Merzlikins made 32 saves to shutout the Predators in his first start since Jan. 31 against Chicago.

Since his NHL debut on Oct. 5, 2019, he only tails Marc-André Fleury for the most shutouts in league.

Elvis Merzlikins (@Merzly30) was PERFECT tonight for the @pepsi shutout. pic.twitter.com/NcYKz8n03i

— NHL (@NHL) February 19, 2021
Third star
Kyle Palmieri, RW, New Jersey Devils
Kyle Palmieri scored two goals, his first of the season, in a 3-2 win against Boston. He gave the Devils a 1-0 lead at 1:34 of the second period and made it 2-0 on a shorthanded breakaway goal at 10:39.

"That's a good sign of something special here"

Kyle Palmieri scored his first 2 goals of the season in the Devils' 3-2 win over the Bruins and knows their first 2 games since their COVID postponements are a great first step

(via @NJDevils) pic.twitter.com/4LwWPPgZNi

— SNY (@SNYtv) February 19, 2021
---
Dishonourable mention
Ryan Galloway, Linesman, NHL
In a weird play during the Columbus game on Thursday night linesman Ryan Galloway was caught out of position for a slight moment. He completely screen Nashville goaltender Juuse Saros and Max Domi scored. The goal was reviewed to see if he hit off Galloway's leg but it didn't.

Max Domi nets a rocket to extend the Blue Jackets (-125 ML) lead to 2-0
pic.twitter.com/ejmfAM5dRT

— Bet The Pucks (@betthepucks) February 19, 2021
Let's also mention the weird goal at the end of the first period. You just have to see it for yourself.
swish! ? pic.twitter.com/qhpahx5Vsi

— Columbus Blue Jackets (@BlueJacketsNHL) February 19, 2021
You may also be interested in: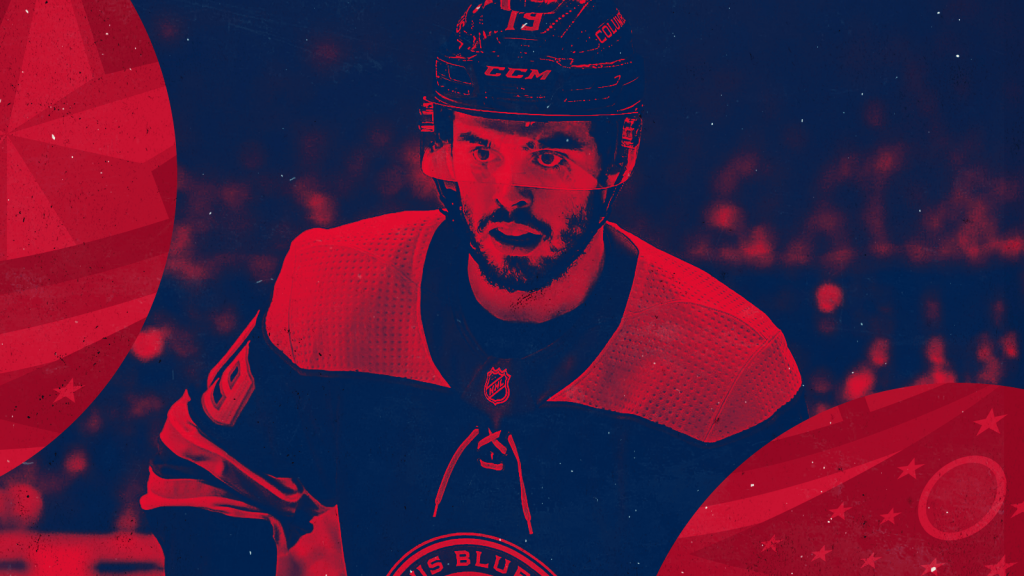 The EliteProspects Rinkside 2020-21 Off-Season Prospect Pool Rankings: the No. 31-ranked Columbus Blue Jackets
This article is about: