NHL
How Bobby Ryan's off-season training with Allie LaCombe revitalized his game
When Bobby Ryan signed a one-year deal with the Detroit Red Wings on Oct. 9, he wanted to prove to himself and the world that he had more hockey left in him.
He won the Masterton Trophy at the end of the 2019-20 season and was bought out by the Ottawa Senators after just two years of a seven-year contract.
He signed a one-year deal with Detroit on Oct. 9, and 20 games into the season he's tied for the team-lead in goals (five) and second in points (nine) and third in shots (45).
After signing with the Red Wings, he knew he had to address one major part of his game. This was how he was going to show the hockey world that his age was nothing but a number.
He reached out to a family in Idaho -- his off-season home -- who has a connection to one of the Nashville Predators' part-owners, and the search was on to find a rink near his future "retirement" home in Franklin, Tennessee.

"I started googling things like 'Franklin, Tennessee ice hockey' to the point where I tracked down The Hockey Lab and found contact information for Allie LaCombe," Ryan said. "I reached out to her individually and asked if she was willing to help."
LaCombe has spent the past five years in Nashville coaching the Jr. Preds girls program and as a skating coach at The Lab. She played collegiately at Syracuse, two seasons in the EWHL and one season with the NWHL's Connecticut Whale in 2019-20.
"He called me out of the blue," LaCombe told EliteProspects. "At first, I didn't believe him. I was like, 'No way, this is not Bobby Ryan.' He told me he would be in town for about a month before the season starts and he wanted to work on skating and skills and we went from there."

Ryan and LaCombe trained on the ice three days a week but they had to be creative because The Lab is a 3-v-3-sized rink. When the two would work on corner play, there were five fewer feet to work with. The angles made it a little more challenging but they moved the nets to the middle of the ice to simulate a real zone which gave him more room to work with.
"Growing up, he actually was one of my favourite players,' LaCombe giggled. "I hate to tell him that but he is. Because I was superstitious as a player, there was this YouTube video I watched for 15 years before every game. I would just play it over and over again and it had his highlights. I don't get starstruck really by athletes because I am an athlete but I was really taken aback."
Ryan let LaCombe take the reins on their training regimen. He told her that he wanted to get more powerful, get better on his edges and then work in some skills with pucks.
Specifically, he wanted to get better from stop to start, and to get out of the gate quicker. Working on his edges in tight areas was another focus. That part of his game has always been an uncomfortable one, and he wanted her to push him outside of his comfort zone.
"The primary focus for me was skating," Ryan said. "As the league gets faster, I need to adapt a little more. I told her I was willing to work within those parameters and whatever she designed, I was willing to do it. I give her a lot of credit, she wasn't in awe. She wasn't in over her head. She dug in, did her research and by the time I got there, we had a plan in place."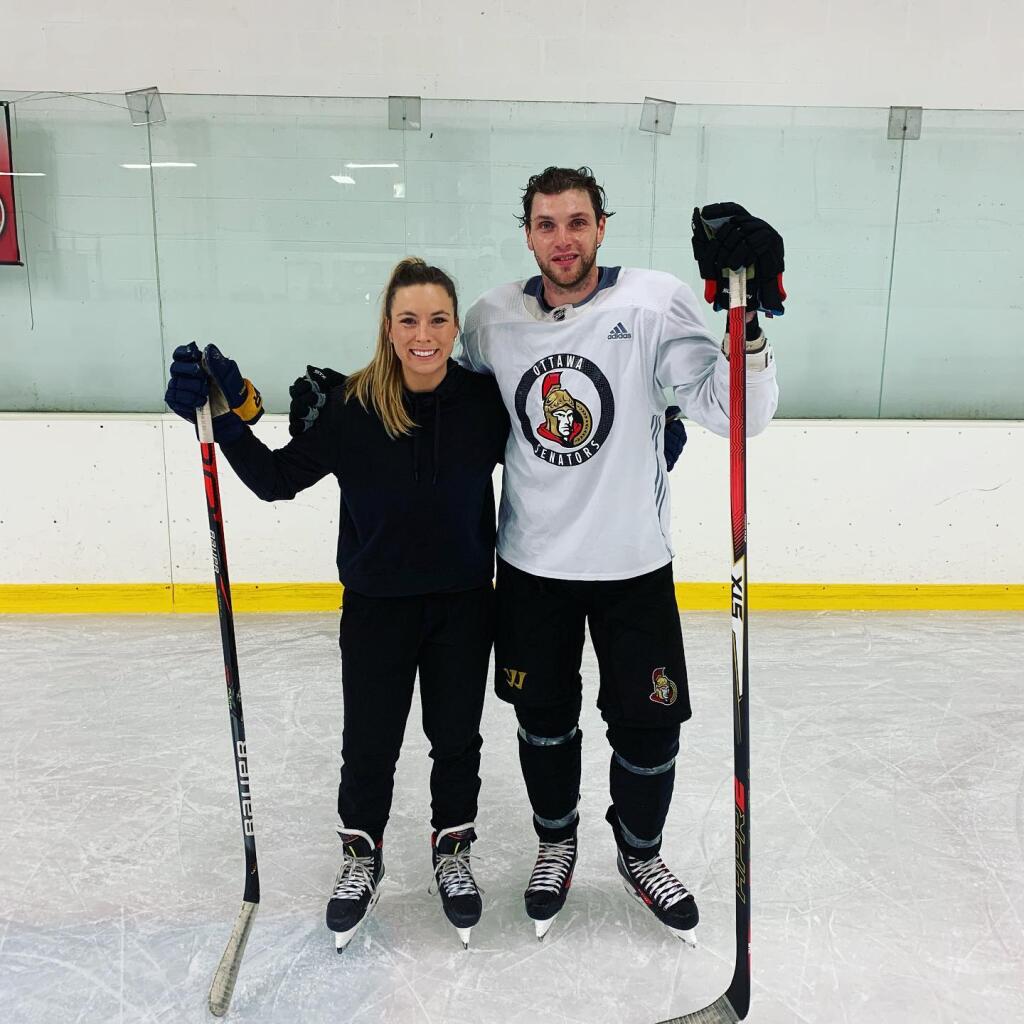 "For me, I really look at technical skating like edge work, hips, knees, ankles," she explained. Like when he goes back-hand, toe-drag, bar-down that's none of me. I was looking at the way he skates, how he can conserve energy, use his hips more and get comfortable with different skating techniques.'
They also refined his shot.
"I remember telling her that I didn't need a lot of work with my shot but I needed the reps," he said. "I've always been comfortable with my shot and I shoot a little differently than most but what she really helped me with was picking pucks up in traffic. She helped me get my shot off a little quicker in those tight area spaces."
All of Ryan's goals this year have been quick shots out of picking up pucks in traffic.
"You can definitely see his hard work paying off," LaCombe said. "Going into a corner, decking with his body, using his outside edge, different turns, even his stride just up and down the ice has gotten better. We worked on a lot of postural stuff and ankle flection. You can definitely see it in his game technically."
The two have created a relationship that continues to this day. Ryan sends LaCombe video showing things that he wasn't able to do a year ago that were directly correlated to her. He knows he can call on her to be honest with him which doesn't always happen.
"I try to watch him as much as I can just to pick up on little things," LaCombe said. "I think we are going to train again this summer."
You may also be interested in: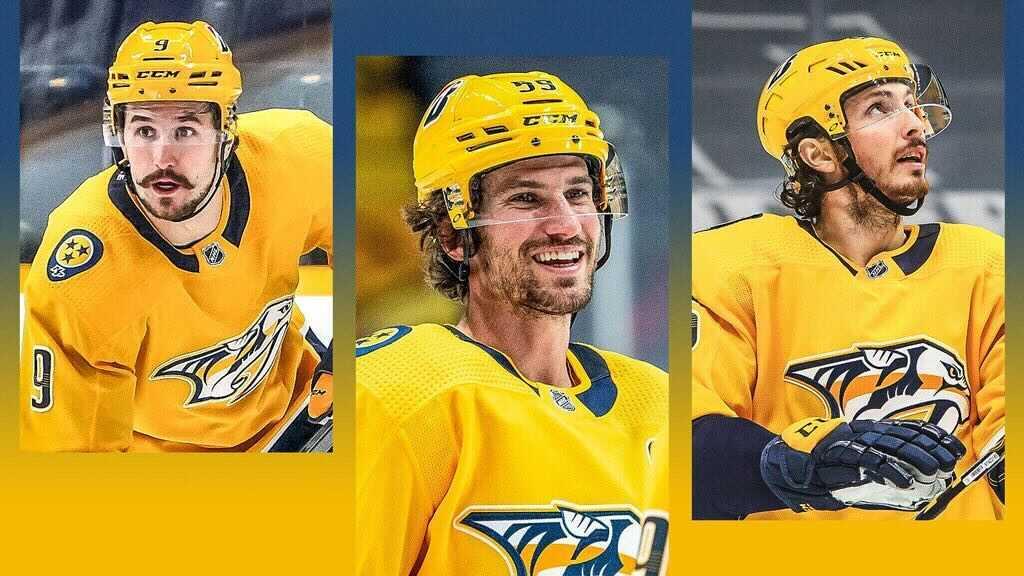 Systems Analysis: Explaining the Nashville Predators' downward spiral
This article is about: