NHL
NHL 3 Stars: Chris Kreider's tap-in hat trick
Another night of competitive, exciting games despite there being just seven on the schedule. The Arizona Coyotes comeback highlighted the night, as they scored three goals in the final 10 minutes of regulation to erase a three-goal deficit before winning in a shootout.
The Leafs and Flames played a nail-biter that didn't see a goal in the first 56 minutes of play, while Claude Giroux grabbed a trio of assists in his return. Ross Colton and Nico Sturm scored their first NHL (regular season) goals.
Here are the best performances of the night.
---
First Star
Chris Kreider, LW, New York Rangers
There's nothing quite like a hat trick in a losing effort. Hat tricks are awesome. As a bad athlete, I wouldn't know what one feels like, but I imagine it's great. Losing (something I do have lots of experience with) sucks.
Anyway, Chris Kreider's hat trick was a trio of tap-ins. He started the night with a well-timed move to the front of the net to deposit the puck. He completed the hat trick by standing at the far post and getting the bounce off the post. Nothing too fancy.
The second goal, however, was quite the play. Ryan Strome started the passing play with a cross-slot dart to Mika Zibanejad. Zibanejad accelerated into the pass, then moved his top hand a foot down his stick to keep his blade flat on the ice for the pass. Oh, and he passed to where Kreider was going. The pass missed Kreider's blade, but he kicked it to his stick for the finish.
Second Star
Anton Khudobin, G, Dallas Stars
A 49-save loss might be just as bittersweet as the hat trick in a loss. Anton Khudobin exacted his revenge with a 43-save shutout over the Florida Panthers tonight. And they weren't just low-percentage shots. The Panthers logged an all-situations expected goals of three.
As the stats below suggest, Khudobin's performance this week was incredible.
Anton Khudobin in that two game series vs. Florida (via NST):

•94 shots faced
•92 saves made
•Saved all 17 high danger shots
•6.7 expected goals against, gave up just 2 pic.twitter.com/4s4Bawx2ll

— Dimitri Filipovic (@DimFilipovic) February 25, 2021
Third Star
James van Riemsdyk's powerplay goal
Tonight's play of the night is a pretty simple one: A cross-slot pass for the tap-in. Further scrutiny reveals a terrific sequence of skill from Philadelphia though. It starts with Sean Couturier lugging the puck up the left side. Instead of continuing in a straight line, he attacks the group of four penalty killers in the middle.
The four penalty killers converge to limit his options – but that's exactly what Couturier wants. Now, Joel Farabee's open on the right side. Couturier pushes his top hand forward and away from his hip, elongating his reach, allowing him to pass under the defender's stick (called a hook pass).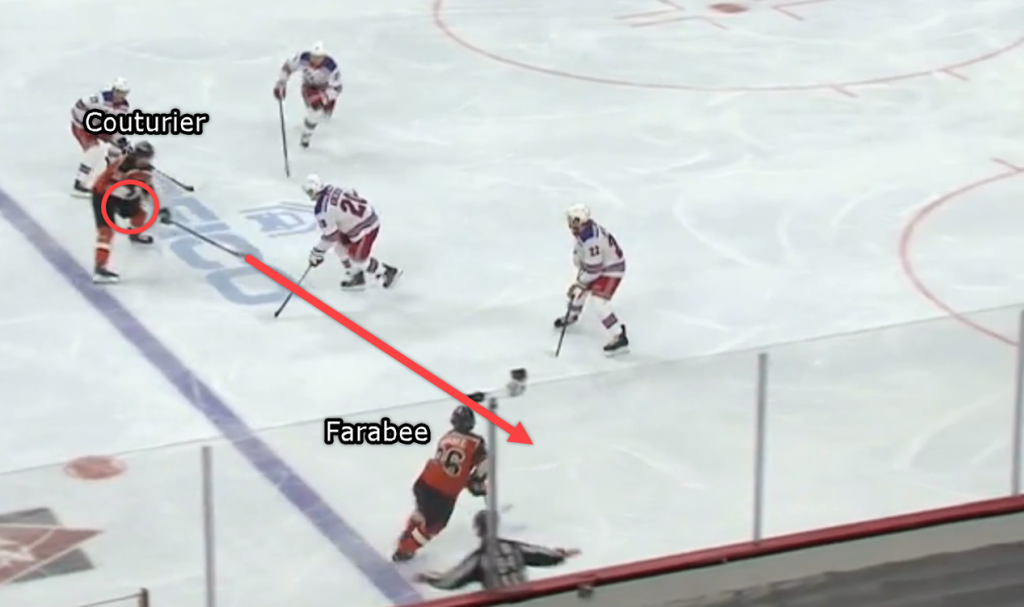 As Farabee moves down the boards, Couturier continues to the goal-line, bringing two penalty killers with him. Meanwhile, James van Riemsdyk's doing what goal-scorers do: getting lost. He's along the weakside boards, without a defender in-sight. Farabee pivots to face the slot along the boards, allowing him to spot van Riemsdyk. Farabee knows his teammate will continue to the net, so Farabee turns towards the goal line to mask his intentions to pass. He plays off the threat of a low-percentage shot and the pass down-low, which keeps the lane to van Riemsdyk open – manipulation.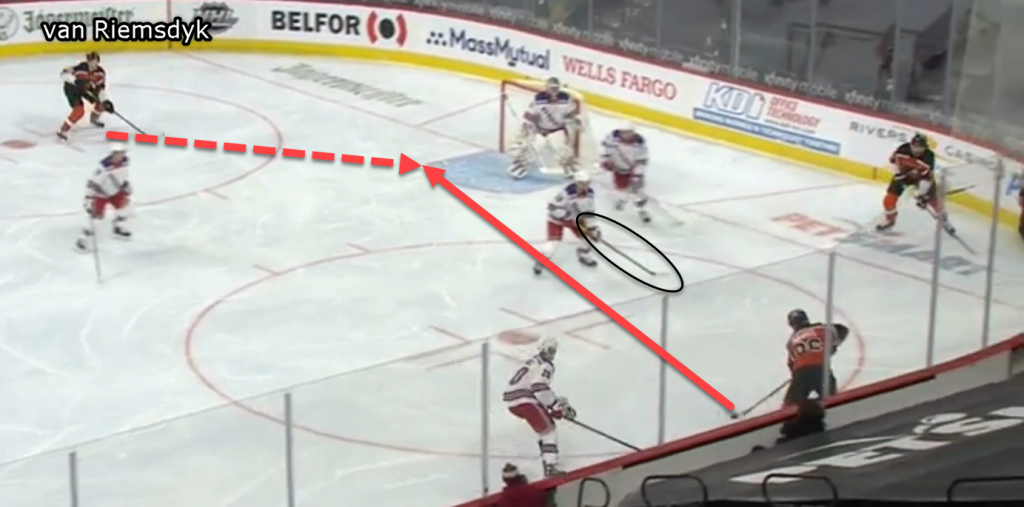 The pass itself is beautiful, just elevating over one defender's skates, dropping underneath another defender's stick, and then landing flat for van Riemsdyk.
Just brilliant.
---
Honourable Mention
William Nylander narratives
There are many fair criticisms of William Nylander's game: The frequent fly-bys on puck battles instead of engaging with his body, defensive zone misreads, and occasional disengagement. How important those are is up for debate. But what isn't a fair criticism of Nylander is that he doesn't play on the inside.
I don't get it. He has 38 regular-season goals since the start of the 2019-2020 season. 30 of them have come from the hash marks and in (the net-front). In that same time frame, he's seventh in the NHL in high-danger shots with 143. His game is based on squeaking around checks and pushing play to the inside. Oh, he scored two more goals around the net-front tonight. One by whacking away in front and next by driving the net. Perimeter play!
With the puck on his stick, Nylander plays modern-day heavy hockey. Without it, that's up for debate – and that's what should be the focus of Nylander discussions going forward.

(Statistics via Natural Stat Trick)
You may also be interested in: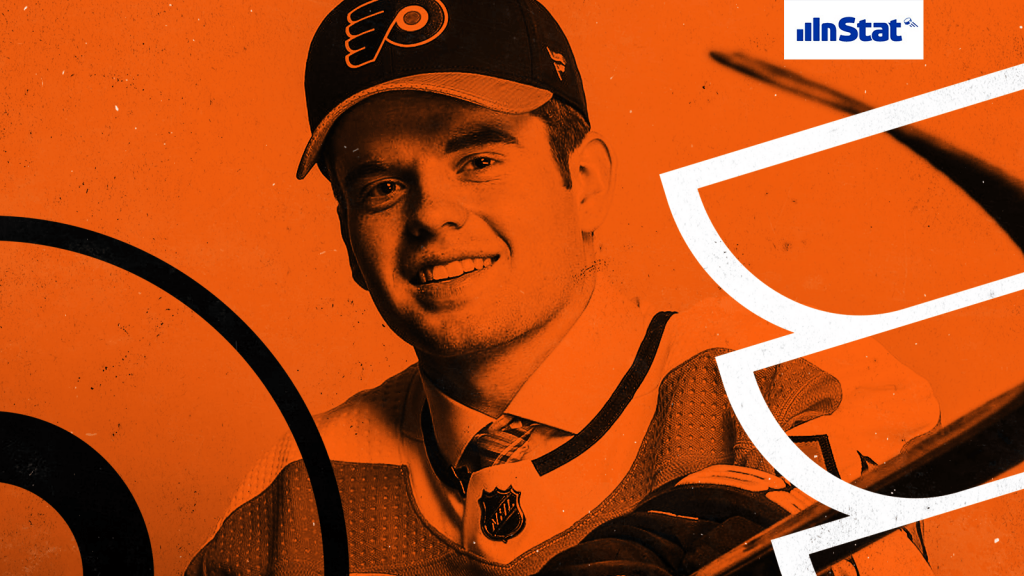 The EliteProspects Rinkside 2020-21 Off-Season Prospect Pool Rankings: the No. 21-ranked Philadelphia Flyers
This article is about: