NHL
NHL 3 Stars: Mark Stone does Mark Stone things
It wasn't a particularly busy schedule, but it was still an eventful one. The Toronto Maple shut the Edmonton Oilers out for a second consecutive game, this time with their third string goalie in net. The Panthers and Hurricanes played a high event overtime game, that was ended with a beautiful winner. The Sharks scored six goals yet again, except this time it was enough to comfortably beat the Avalanche.
And yet none of that stuff was enough to crack our 3 Stars. Let's get into the performances that did.
---
First Star
Mark Stone, RW, Vegas Golden Knights
What an absolute gem of a performance this was from Mark Stone. With the Golden Knights down 4-2 and time running out in the game, he totally took over. He set up the game tying goal with just 42 seconds left on the clock, before setting up the game winner two minutes into overtime. Here's the final line for him on the night (via Natural Stat Trick):
20:30 time on ice

5 primary assists

4 shot attempts

74.3% 5-on-5 expected goal share
He did what leaders do, and carried his team to victory. He did it in typical Mark Stone fashion, with maximum intensity. The passes were all lasers, hitting teammates right on the money. He celebrated every single one of those goals as if he'd scored it himself. When he jumped on the loose puck in overtime and started to break out on a two-on-one with Max Pacioretty, you knew what was coming next.
It was just the 28th time in NHL history that a player had five primary assists in one game, and he did so by directly setting up every single one of the five goals the Golden Knights scored as a team. Every time you think you finally have a good grasp of just how good he is as a player, he goes out and does something like this to completely blow your mind.
Second Star
Elias Pettersson, C, Vancouver Canucks
It's flown a bit under the radar because the team still hasn't been winning much, but Elias Pettersson has shaken off whatever was going on with him early in the season and gotten back to looking like the Elias Pettersson we've come to know and love. It took him 7 games to get his first goal of the year, and he had just two total points through the team's first 8 games. Here's what he's done in the 17 games since then (via Natural Stat Trick):
8 goals

10 assists

11 5-on-5 points

Held off scoresheet only 4 times

5 multi-point games

8 penalties drawn, just 1 taken

Canucks have 54.3% shot share, 62.4% high danger chance share, and 59.7% expected goal share with him on the ice at 5-on-5
If you narrow the scope down even further to just the most recent 10 games, high danger chances are 38-14, shots on goal are 74-47, and goals are 9-5 for the Canucks with him on the ice at 5-on-5. He's back to not only producing offensively, but completely tilting the ice territorially as well.
The early hole Vancouver dug for themselves this season may prove to be too much to overcome. But for the sake of the franchise moving forward, the fact that their best player is back to performing like the legitimate superstar we had pencilled him in as must surely be a massive relief. Especially after how bizarrely poor his underlying numbers were out of the gate to start the year. As much of a relief as it is for the team, it must be just as much of one for himself personally, given how much money he figures to make this summer on his second NHL deal.
Third Star
Drake Batherson, RW, Ottawa Senators
Drake Batherson stayed scorching hot on Monday night, lightning the lamp two more times to bump his streak of consecutive games with a goal scored up to six games. Here's what he's done during that stretch:
93:34 time on ice

7 goals total

6 5-on-5 goals

3 primary assists
Any time someone goes on this kind of run, you're going to see some wonky shooting percentages involved. Sure enough, Batherson is converting on nearly 50% of his shots during this goal scoring bender he's currently on.

The most recent one involved a terrible giveaway by David Rittich, who then compounded his mistake by scrambling back into the crease frantically and completely losing his net. But after Batherson scored just once in his first 16 games this season despite 64 attempts, 38 shots on goal, and 16 high danger attempts, he was due for some better luck.
On the other side of things, Batherson's performance came at the expense of a Flames team that's completely reeling right now. They're 2-5-1 in their last eight games, and have been outscored by a whopping 30-15 margin. It's concerning that they just got embarrassed twice out of three games against the Senators. It's especially alarming that they keep starting games so poorly, and putting together extended periods of time on the ice where they look completely listless.
If this continues, there will surely be some major changes in Calgary. It's not a matter of if, but when, considering how small their margin of error in the North Division is now after this recent stretch of games.
You may also be interested in: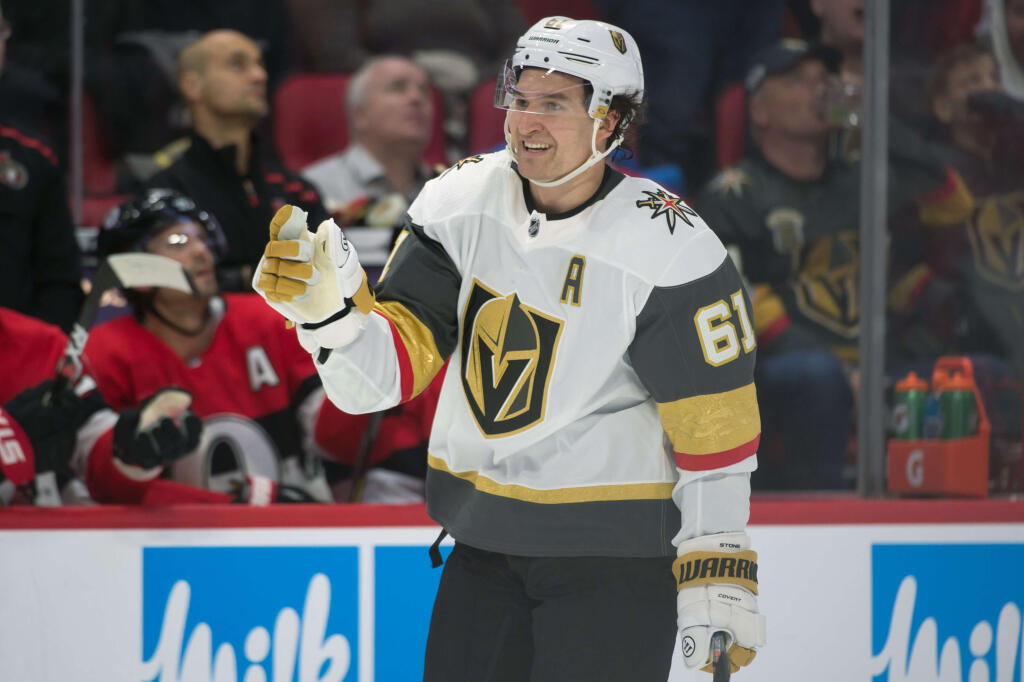 Filipovic's Four Stats: Brady Tkachuk, Mark Stone, Bounce-Back Szn, Johnny Gaudreau, and David Pastrnak
This article is about: