NHL
NHL 3 Stars: Kasperi Kapanen scored two highlight-reel goals
An eight-game slate in the NHL generated little in the way of memorable individual performance.
For the most part, it was a night defined by depth scoring and competitive match-ups.
But there were some exceptions. Here's the best of tonight's NHL performances.
---
First Star
Kasperi Kapanen's two goals
Kasperi Kapanen scored a pair of goals in the Battle of Pennsylvania, and both were brilliant for different reasons. The first started with a defensive zone interception, leading to a partial breakaway. He could've cut off the defender's recovery route, but instead used the Jason Spezza special: fake slap shot into a quick release wrister.
After faking the slapshot, Kapanen pushed off his outside leg towards the goaltender's left. The goaltender, having dropped into the butterfly from the fake shot, pushes left to match Kapanen. Just as that happens, Kapanen through the now-open five hole.
Kasperi Kapanen with Spezza's move and has scored! We have a tie game in Pittsburgh again. 1-1. Not good play by Gostisbehere before the goal. pic.twitter.com/i97En6GQri

— Andy & Rono 📊 (@HockeyStatsCZ) March 3, 2021
Kapanen's second of the night was less of Kapanen's individual brilliance, and of team-wide brilliance on the powerplay. Kris Letang takes the puck from the boards to the inside, bringing a penalty killer with him. Malkin, on the left boards, skates towards Letang to get the pass. By skating towards the middle with possession, Yevgeni Malkin sucks two penalty killers into his orbit. So far, things are pretty standard.
Malkin's about to take a shot – that's actually a pass to Rust in the slot for the deflection. That's some convincing deception, rolling his wrists to change the release from a shot to a pass. Meanwhile, Kapanen's creeping down the backside, while Guentzel skates away from the net-front to become a passing option.
Only, Rust doesn't deflect Malkin's shot-pass, catching it flat-footed at the hash marks, and now about to be swarmed by defenders. No problem, he quickly passes to Jake Guentzel, in perfect position for a pass because he's not standing in front of the net. Instead of shoot, Guentzel one-touches the pass cross-crease for the Kapanen tap-in.
Could Guentzel have scored off of Bryan Rust's unexpected pass? Yes. But the difficulty of the pass wasn't too challenging and Carter Hart makes those stops frequently – it was worth the extra risk. Building downhill momentum to collapse on the goal with the puck works time-and-time again.
Second Star
Blake Wheeler's three points
Early into the season, Blake Wheeler's play was a significant point of contention. He was scoring points, but his underlying results suggest one of the worst players in the NHL. His results have improved, although not significantly, but his production remains strong.
Tonight, Wheeler posted his third three-point game in his last five outings, backed by two incredible primary assists. They were vintage Wheeler plays, started with the cross-slot pass on the powerplay. After picking up Alexander Edler's tendency to drop his knees to block the pass, Wheeler skated up the boards and looked away from his desired lane. As Edler scrambled, Wheeler pass right through him to set a goal.
For his second trick, Wheeler hustled for a retrieval after getting a scoring chance and setting another one up. A pre-scan allowed him to spot a teammate skating into the slot unpressured. Then, he connected with a one-touch, no-look backhand feed to set-up Paul Stastny.
Third Star
The Habs' young players
After a pair of powerplay goals in the second, the Canadiens were firmly in control against the Ottawa Senators. While they concede a goal late in the second period, they choked out the Senators' remaining offence without any issue. A big reason why the play of their young nucleus. Second-year forward Nick Suzuki set-up several scoring chances, including making the pass for Tyler Toffoli's empty-net goal.
But the real stars were Alexander Romanov and Jesperi Kotkaniemi, the game's two leaders in shot share at 5-on-5. Let's start with Romanov. After a hot start and bumpy ride in the weeks that followed, Romanov's back on track under Dominique Ducharme. I don't think he dumped the puck out once. He's focused on escaping pressure with his feet, then connecting with a teammate before joining the rush. Offensively, he was far more active than in recent weeks, activating from the point and looking for scoring chances rather than settling for point shots. Oh, and he still hits.
CLEAR THE TRACKS!
Alexander Romanov - WOW! #GoHabsGo
🎥 @TSN_Sports pic.twitter.com/7SNJ3raW70

— Here's Your Replay ⬇️ (@HeresYourReplay) March 3, 2021
Speaking of bumpy rides, Kotkaniemi's development certainly fits the bill. But he's back on track now, scoring a half-a-point-per-game clip while posting strong defensive results. Everything in Kotkaniemi's skill was on full display in this game, connecting with teammates on long-range feeds, the deception to keep passing lanes open, and the endless puck pursuit.
You may also be interested in: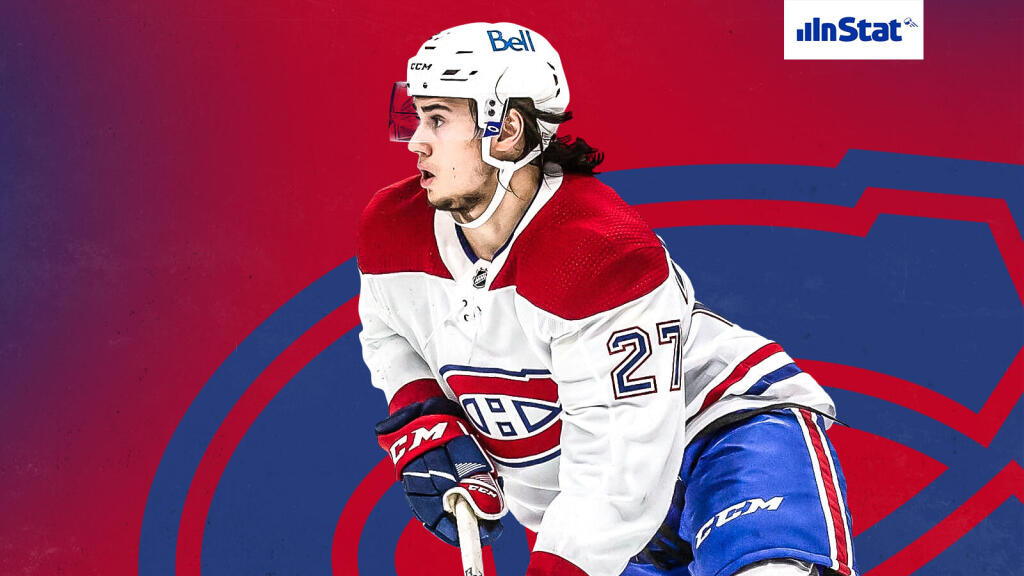 Alexander Romanov -- believe the hype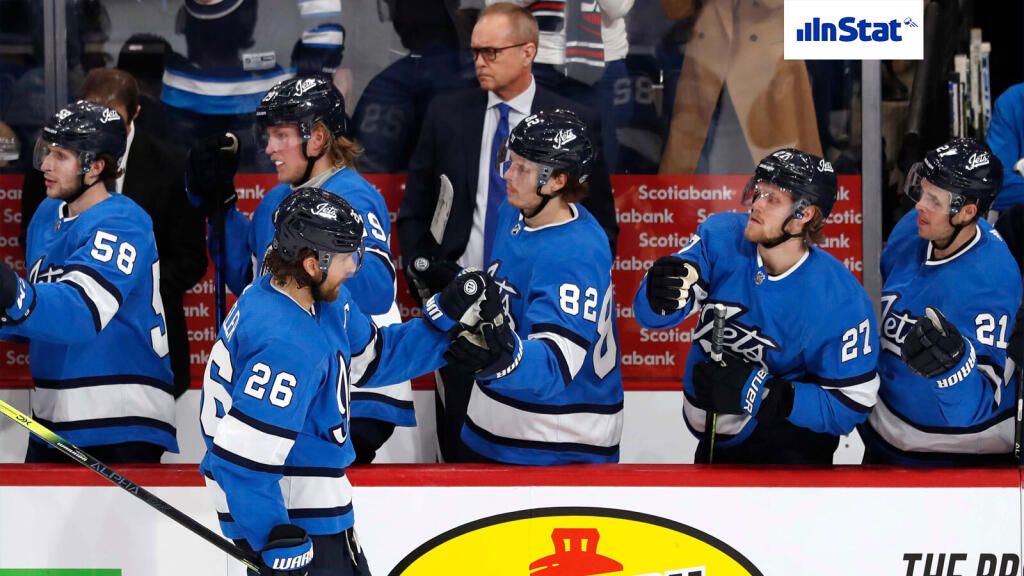 Blake Wheeler is off to a horrendous start but this doesn't have to be the end
This article is about: