2020-21 Trade Deadline
Florida Panthers acquire Sam Bennett, 6th-round pick from Calgary Flames for Emil Heineman, 2nd-round pick
The Florida Panthers have acquired centre
Sam Bennett
and a 2022 sixth-round pick from the Calgary Flames for prospect forward
Emil Heineman
and a 2022 second-round pick.
Sam Bennett is going to the Florida Panthers. 🐱 #TradeCentre pic.twitter.com/6mHgW3I8d6

— TSN (@TSN_Sports) April 12, 2021
Bennett, 24, is in the final months of a two-year, $5.1-million pact that he'd signed with the Flames in July of 2019. He's fallen short of the considerable hype that comes with being a third overall pick, as he was for the Flames in 2014, with only 140 points to show for his 402 games in their organization; he's stuck at 12 points through 38 games this off-season.
That said, Bennett has played some of his best hockey in the playoffs, as every analyst is so often wont to tell us, with a points rate that's almost double his regular season average; we're talking 19 points in 30 games. He also packs a pretty mean punch, and has gained a tonne of respect for the enthusiasm with which he defends his teammates.
His name had circulated in trade rumours pretty much all season, as his diminished role in Calgary seemed to set him on the course for a change of scenery. The Flames pushed back on that report, repeatedly, but it seems that, as is often the case, where there's smoke, there's fire.
This move signals the Flames putting out the blaze, as paradoxical as that may read.
Sam Bennett, traded to FLA, is a fourth line forward who's okay at driving offence but doesn't produce much and takes a lot of penalties. #FlaPanthers pic.twitter.com/QGbYwzS2ur

— JFresh (@JFreshHockey) April 12, 2021
His underlying profile, as expressed by this player card by colleague JFresh, is pretty unremarkable. Then again, perhaps the Panthers think that they can put him in the right place and work their developmental magic to coax something more from him. They surrendered a pretty substantial set of assets for the privilege to find out, so here's hoping.
The return that Flames general manager Brad Treliving was able to procure here is a really nice bit of work. The second-round pick is a nice boon to Calgary's war chest unto itself, but the addition of Heineman shouldn't be overlooked.
Heineman, 19, went to the Panthers at No. 43 overall in the second-round of last October's draft, just two spots higher than where we ranked him going into the 2020 draft. He's speedy, works hard, an unrelenting forechecker, and just a general pain in the ass. It's exceedingly easy to imagine a scenario where he develops into a really useful bottom-six forward.
When we last looked at the Panthers prospect pool, Heineman checked in as the sixth-best player in their system. He just finished his second season with Leksands IF in the SHL, generating 13 points through 43 games, an exceptional rate for a draft-plus-one player in a top men's league.
You may also be interested in: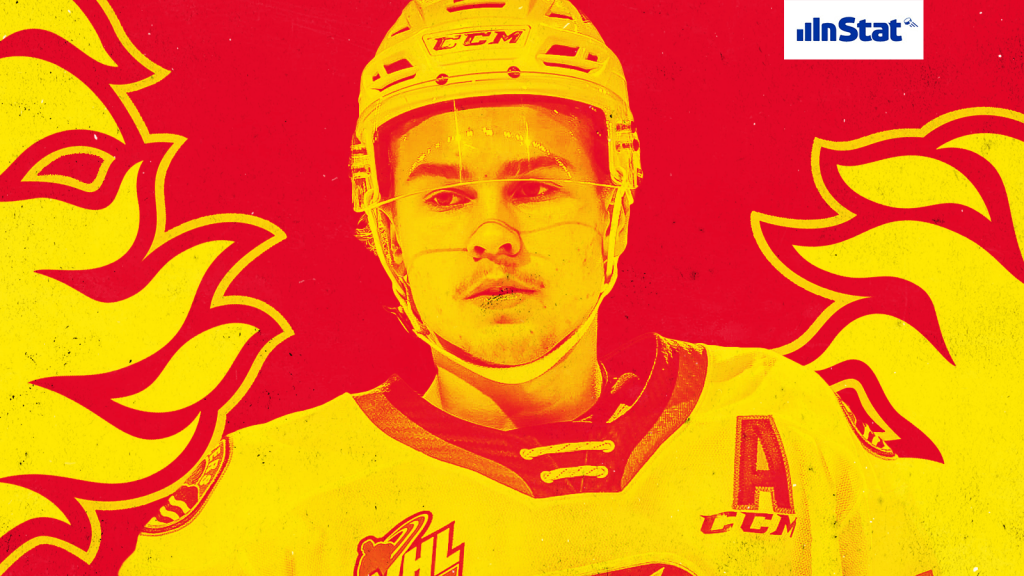 The EliteProspects Rinkside 2020-21 Off-Season Prospect Pool Rankings: the No. 26-ranked Calgary Flames
This article is about: