2020-21 Trade Deadline
Toronto Maple Leafs acquire goaltender David Rittich from Calgary Flames for 3rd-round pick
The Toronto Maple Leafs -- not content to stop at
Nick Foligno
(and
Stefan Noesen
, I guess) -- have completed their second trade of the day, this time picking up goaltender
David Rittich
from the Calgary Flames for a third-round pick in the 2022 NHL Entry Draft.
TRADE: We've acquired goaltender David Rittich from Calgary in exchange for a 2022 third-round selection. #LeafsForever

Details » https://t.co/9sLAeLvWvQ pic.twitter.com/q2wJXOxdoZ

— Toronto Maple Leafs (@MapleLeafs) April 12, 2021
Multiple reports have since confirmed that the Flames retained the maximum allowable 50 percent of Rittich's salary.
Rittich, 28, is in the final season of a two-year pact that carried a $2.75-million cap charge annually. With the Flames retaining 50 percent of his salary, that leaves the Leafs on the hook for $1.375-million.
Since joining the Flames during the 2017-18 season, Rittich has gone 63-39-15 and sported a respectable if unspectacular .908 save percentage in that time (pretty much right at league average). This season, Rittich's gone 4-7-1 with a .904 save percentage.
Those numbers might sell Rittich's contributions just ever so short though. Just take this season, for example. Rittich isn't getting any run support, and he's playing in an unrelentingly hostile environment for goalies in Calgary, as illustrated by this Evolving-Hockey graph.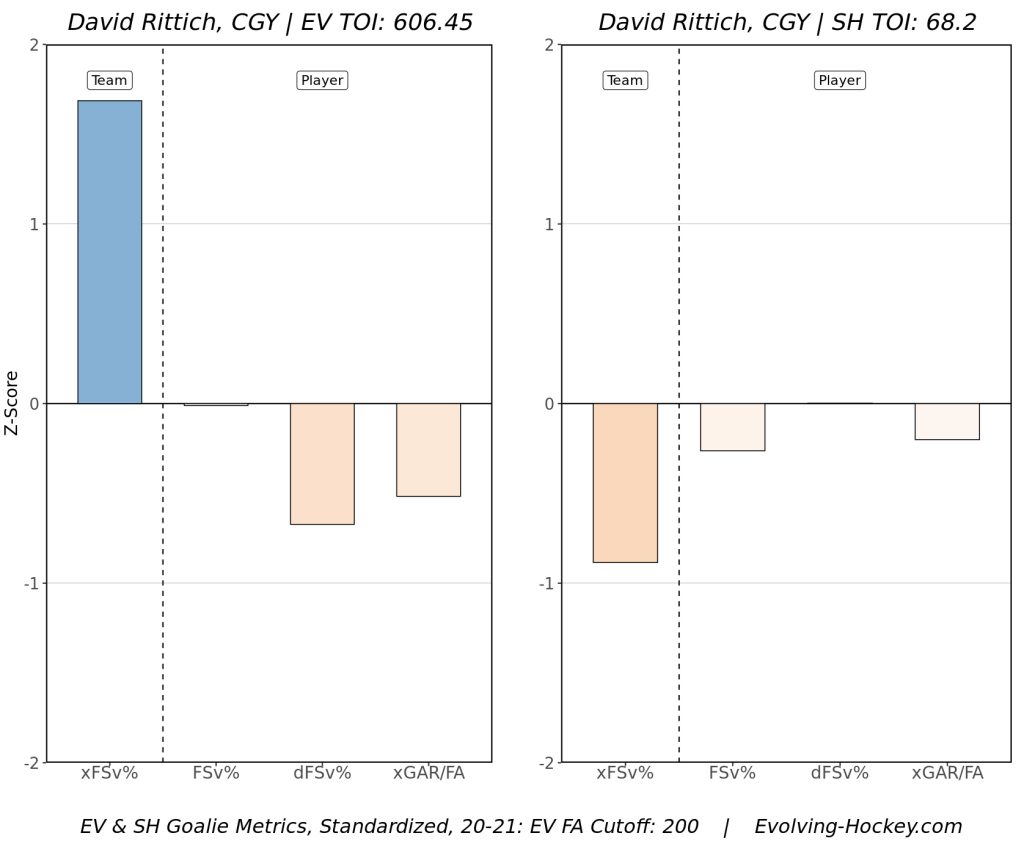 Then again, Rittich's put in about sub-replacement level goaltending over pretty much his entire body of work; he ranks 72nd in GSAA (Goals Saved Above Average) since joining the league. No running from that.
The Leafs don't ask too, too much of their goaltenders, and with the way Jack Campbell is playing, there isn't any reason to expect Rittich to play when the games start to count anyway, barring injury, of course.
David Rittich, acquired by TOR, is a backup goalie. #LeafsForever pic.twitter.com/Rpl0qE1a5V

— JFresh (@JFreshHockey) April 12, 2021
This move does, of course, represent an ill omen for Frederik Andersen. It was only four days ago that Maple Leafs head coach Sheldon Keefe said that he wasn't concerned about losing Andersen for the remainder of the season, but he's since gone on LTIR (Long-Term Injured Reserve).
It should also be said that Andersen's form has taken a sharp turn for the worse in the last two seasons, to the point where he's rocking an .897 save percentage on the season. Even if Andersen can return in time for the playoffs, the Leafs are probably better off if they don't have to play him in emergency scenarios.
The price is a bit high for someone with Rittich's profile, but I suspect that this was the price of doing business for the Leafs to land a goaltender that wouldn't need to sit on the shelf for a prolonged spell in quarantine protocols.
The Flames, on the other hand, did pretty well for themselves. They turned a sub-replacement level goaltender with a .904 on the season and a poor record (not his fault at all, and a terrible way to evaluate goaltenders, but this league doesn't operate on the savviest terms...) into a pretty nice piece of draft capital.
You may also be interested in: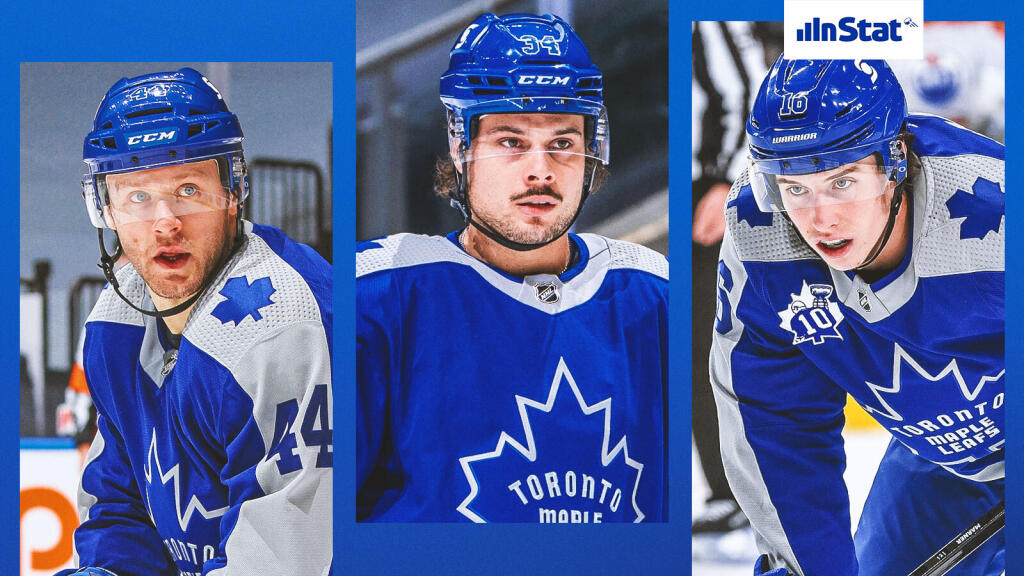 Systems Analysis: An examination of the Toronto Maple Leafs unique, effective approach to creating offence
This article is about: