U18 Worlds
Meet the Team: Russia's Under-18 World Hockey Championships roster
Team Russia went all out with a powerful forward corps that has a history of dominance at the U17 level. The defence, unsurprisingly, leaves plenty to desire, so reliable goaltending is a must for the team to find success. Defenceman Vladislav Lukashevich was kept from the team after being listed on the preliminary roster; OHL defenders, Artyom Grushnikov and Pavel Mintyukov were left off the team altogether.
Let's take a look at who made the cut.
---
Forwards
A speedy winger with the ability to bounce off his linemates, Buchelnikov spent the entire season in the MHL, playing for both of SKA's junior clubs. He's a flashy, offence-first player that could help boost the bottom-six if playing with other forwards that can accommodate for his less-than-ideal off-the-puck play.

Chibrikov combines speed and skill to be an unpredictable and elusive winger. Where he lacks in physicality and credibility in the defensive third, he excels at getting the puck up the ice and facilitating high-danger, high-octane offence. He's split time between all three major tiers of Russian hockey this season, as well as playing on Team Russia at the Beijer Hockey Games. His offensive output locks him into this team's top-six and will likely be a mainstay on the top line.
A rock-solid defensively responsible center who won't be wowing anybody offensively, Gaidamak isn't afraid of the net-front to get shots off. His main role in this tournament, though, will be to get the puck and move it to a winger who is more suited to driving offence. Gaidamak was set to play for the Ottawa 67's before the OHL season was cast into peril, but was forced to join Omsk, where he's proven a great addition to their bottom-six.

Ilya Ivantsov, C, SKA-1946 St. Petersburg - MHL
Ivantsov is a heady centre, and a fantastic passer. He uses touch passes to guide his teammates into open areas of the ice and can push forward himself with good stickhandling. His defensive game remains a work in progress, but he manages to get the job done and move the puck with pace as soon as he's collected possession. His main weakness is his skating, which may end up being his downfall in this tournament. He'll likely fit somewhere in the middle-six as a useful playmaker.
Katelevsky is going to be a useful asset to this team with his defensive responsibility and strength. He can play on the wing or at centre, and will be a key contributor on the penalty kill. His off-the-puck movement puts him in excellent positions to close on plays defensively, and he has the offensive tools to boot. Clunky skating may limit his offensive output, though. He'll fit nicely as a complementary piece on any line but will probably find a home in the Russian bottom-six.

Ilya Kvochko, C, Stalnye Lisy Magnitogorsk - MHL
Kvochko burst onto the scene in the MHL this year and picked up 28 points in 48 games over the span of his season. While he's unlikely to feast on a healthy diet of minutes in any phase of play, he's certainly a capable producer.
Daniil Lazutin, C, SKA-1946 St. Petersburg - MHL
A goal-scoring centre with flashes of skill, Lazutin has proven chemistry with many of this roster's contributors who featured in the U17s. He hasn't put together a great season in the MHL, and has struggled with injuries. He's been primarily in SKA-1946's bottom-six all year with limited results. There's no telling where he will slot into the lineup.

Mekhovov is a hard-working winger who likes to sneak into board battles and play aggressively on the forecheck more broadly. He gets into dangerous areas in the offensive zone, and contributes ably to whichever line he shares . As a fourth-line player, Mekhovov brings some value to the table.
Matvei Michkov, RW, SKA-1946 St. Petersburg - MHL
He's already been given the franchise tag; he's broken every U17 scoring record in the MHL; and he's still only 16-years-old. Michkov brings every offensive tool you could want to the table; a wicked wrister, elusiveness, and vision. He loves to get flashy, so don't be shocked if he tries the lacrosse move a few times in this tournament. Because of his age, he may get more limited playing time, but he'll likely be playing on the second-line.

Miroshnichenko almost missed out on the tournament as the result of visa issues, but he's been given 30 days in the United States, and will be a valuable winger for this team. His elite skating, shot, and size makes him tough to manage for opposing teams. He is bound to put up points and be a menace all over the ice.

Matvei Petrov, LW/RW, Krylia Sovetov Moskva - MHL
Petrov brings a goal-scoring touch to every line that's fortunate enough to bear him. He was expected to play in the OHL this year, but returned to Moskva and led the team in goals. His game is entirely based around his offensive ability with a great release on his shot, plus good vision and puck-moving ability.

Prokhor Poltapov, LW, Krasnaya Armiya Moskva - MHL
There aren't many power forwards in the MHL, but Poltapov has broken from the pack and played some relatively successful hockey in precisely that role. He moves well, uses his strength to throw hits, and drives to the net with ease. There are times where he's reminiscent of a younger Vasili Podkolzin, dropping the shoulder and taking the puck to the net. He can also switch his game up to be more of a playmaker, throwing passes towards the slot from the flanks and excelling in those spots. His skill is great and he will be a force in the top-six.
Svechkov is a two-way forward no matter how one slices it. His defensive positioning is great, placing himself and his stick in positions to force plays out wide, at which point he suffocates opponents. With the puck, his skill is well concealed but nonetheless incredibly effective. He draws defenders towards him, creates space with subtle stickhandling, then finds the gap he created to move the puck to a teammate. He should be getting top-line minutes but may find himself on the second-line.
Danila Yurov, LW/RW, Stalnye Lisy Magnitogorsk - MHL
Yurov already has KHL games under his belt, a testament to how physically mature he is for a player his age. He's a strong skater, proficient at reading the ice to find open space and then attacking it. His combination of skill, strength, and shooting will result in him picking up points for the Russians.

Defencemen
Artyom Duda, D, Krasnaya Armiya Moskva - MHL
Duda is a smooth-skating, two-way defender who brings a sneaky scoring touch by driving to the net with his puckhandling. He's an accurate passer with a knack for finding primed teammates. He reacts quickly to opposition passes and steps up to disrupt them. He does find himself rushing clearances and getting beat on one-on-ones. Overall, a relatively safe defenceman who isn't really going to blow anyone away.
Figurin is great at figuring out how to escape high-pressure situations which allows him to walk the line with ease. He picks his spots to step up offensively and get into dangerous areas without sacrificing his defensive responsibility. His gap control and ability to cut off passing lanes will make him valuable on the penalty kill.
An undersized defenseman who can really get moving, Grudinin's footwork and agility make up for his size disadvantage. Grudinin thrives on the rush because of his fantastic movement in transition, but he can also set up plays at the blue line and pick his spots there. He should be on the team's powerplay.

Gleb Ivanov, D, MHK Dynamo Moskva - MHL
Ivanov brings value as a puck-moving defenceman. He isn't afraid to get physical, and avails himself of opportunities to throw his body around. Though, at times, he does take himself out of position to chase a hit. He's played on both sides for his club this season, so he'll likely be playing on the right side despite being a left-hand shot.

Koromyslov is a bright spot on this rather dull Russian blue line. In the offensive zone, he attacks open ice and uses patience to his advantage to draw defenders to him, make a move to get past, and then get the puck to the net. He's physically mature, so he has no fear of getting into gritty areas to deceptively retrieve the puck. He passes through the neutral zone effectively, but can also take it himself. He should be taking up a spot in the top-four, plus potentially getting chances on the powerplay and penalty kill.

Nikolai Makarov, D, Krasnaya Armiya Moskva - MHL
Makarov is a large defenceman capable of making dangerous plays offensively. His gap control is good and he uses his reach to his advantage. On the boards, he uses his big body to put space between the puck carrier and the puck

Novikov is lanky and rangy, capable of holding down a power play role as a net-front screen because of his 6-foot-4 stature. On defence, he uses that raw size to take up a lot of space, block lanes, and get his stick in wherever he can. He isn't exactly a bulky player, though, so he does rely more on his stick than his strength.

Sapunov's defensive positioning is rock solid. He puts himself in perfect positions to get aggressive physically and attack the puck carrier. He'll likely be on the bottom-pairing.
Goaltenders
Valeri Brinkman, G, SKA-1946 St. Petersburg - MHL
Brinkman is a smaller goaltender who relies on his agility to stop pucks. He moves post to post quickly to neutralize cross-crease threats. Good blocker and reflexes. He does have a tendency to let up bad rebounds and get beat over his glove side.
Kirill Gerasimyuk, G, SKA-Varyagi im. Morozova - MHL
Playing on a bad MHL team, Gerasimyuk is used to facing a tonne of shots every time he steps onto the ice. He's calm and composed, quick to get down to the butterfly. just about unbeatable on his glove side, and controls rebounds with ease. He should be Team Russia's No. 1 goalie because he is used to enduring a rough defensive front and holding down the fort.

Sergei Ivanov, G, SKA-Varyagi im. Morozova - MHL
Like Gerasimyuk, Ivanov plays for SKA-Varyagi and has put up incredible numbers. His main area of weakness is his five-hole, but his blocker and glove are both excellent. Being only 5-foot-11, he uses agility and speed to his advantage to take away space and get himself into position quickly. Being the youngest of the three netminders, he is a wildcard, but there's a good case for him to be the backup for Gerasimyuk like he has been throughout the season.

You may also be interested in: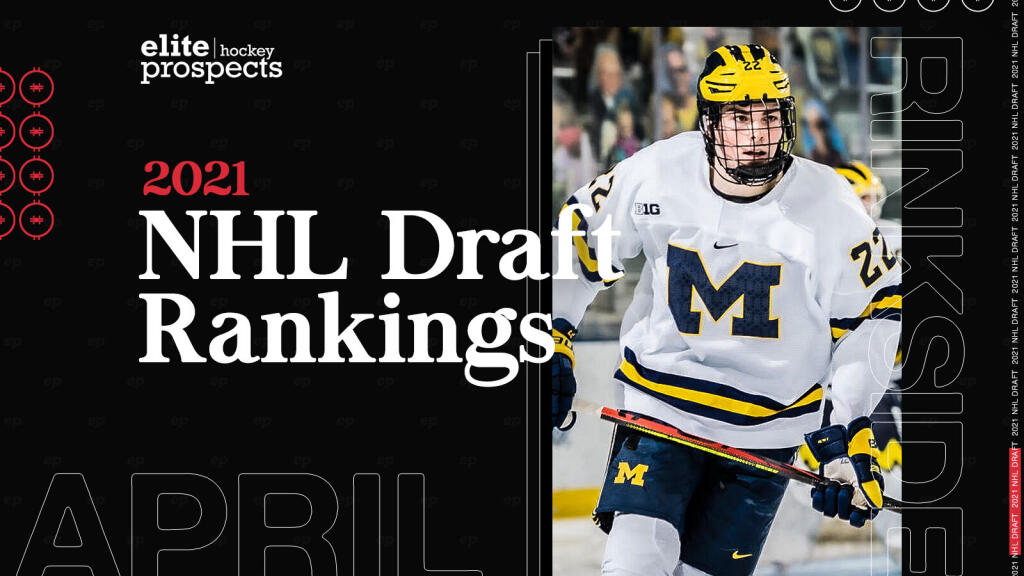 The EliteProspects Rinkside pre-U18 2021 NHL Draft Ranking
This article is about: