NHL Expansion Draft 2021
Some ideas for how the Seattle Kraken will approach the Expansion Draft, and what they might look like in the short-term
When the 2020-21 NHL season comes to an end, everyone's attention will shift to the league's 32nd team, the Seattle Kraken.
The question that will be foremost on everyone's mind is whether they try to follow the Vegas Golden Knights model or will they go a more traditional, slow-burn route?
So, I asked someone with a little executive experience to help me answer that question and some other pressing matters on the peripheries of this club that will help dictate its shape in its debut season and beyond.
Shawn Simpson is best-known at present for his work on TSN 1200 AM in Ottawa, covering the Senators, but it wasn't that long ago when he had his hands at the levers of power. He's spent time as a scout for the Toronto Maple Leafs, a scout and Director of Hockey Operations for the Washington Capitals, and a general manager of the Portland Pirates in the AHL.
From an overall perspective, which course should the Kraken chart to build their team? Was Vegas a blueprint or something you can't replicate?

"I have a little bit of a thought where the Seattle market will be a little like San Jose where there is a fair amount of money where they will have time to establish a product. I think they will go more traditional," Simpson told EliteProspects. "I would probably try and build more through the draft. Vegas has done a nice job drafting but they traded Nick Suzuki and Erik Brännström, so it's very much a win-now team. The scary part for Vegas is in two or three years, where will that franchise be at?"
Kraken general manager Ron Francis is unlikely to follow the Vegas model. Before the expansion draft, while scouts have been seeing what they can around the different leagues out there. There will be a date when Seattle can sign free agents. Will they look for players who never got a chance, like, for one example, Jeremy Bracco?
"You have to identify players for sure. The part that is neat about expansion is I think back to the Florida Panthers and the Anaheim Ducks, you can afford the guy an opportunity, bring him in to play a lot that he might not get somewhere else," Simpson opined. "I remember in San Jose with guys like Jimmy Waite and Jeff Hackett, they were guys that might not have gotten a chance. Jason York was a great example of a guy coming out of Detroit's organization playing for Anaheim. It's not like you can't play and you make it. There's a lot more rope so guys can establish themselves."
Simpson is in the Ottawa market, so I asked him who they might lose in the expansion draft. I brought up Logan Brown.
"That's interesting. I'm not sure they would protect him for all the time he's missed. I don't know if they would look at flipping him beforehand. I think there will be more movement among teams with reserve lists and protected lists when one team sees another team has better players than they do they might flip people out. I think Logan Brown. Joey Daccord and Filip Gustavsson, the decision might be to protect Matt Murray at this point. If not, I think there's a pretty good chance Daccord or Gustavsson will get taken. Brown is intriguing, Francis has a history with Jeff Brown. Logan has a lot of untapped potential and fits into that expansion type scenario."
"I think this time general managers aren't going to want to look too bad, so I don't think they are going to overplay it," said Simpson. "They may say at the end of the day let's do our protected list and if we can make trades great. If you're going to lose a player, you lose a player."
Simpson did admit that there is that thought Seattle might take some bad contracts in a trade. So, don't rule that out just yet. If Seattle builds through the draft, they will need to reach the cap floor.
I mentioned the New York Rangers leaving Julien Gauthier unprotected in hopes of Francis taking a player who was drafted under his regime in Carolina back in 2016. At that point, Simpson thought it was possible and then dropped this bombshell, "I think the most coveted free agent for Seattle could be Rod Brind'Amour I think that's just sitting there. I think he may be the most valuable asset out there from a Seattle perspective. Would he be interested in the task? He's loyal and Carolina is home, and they have a helluva team. Seattle is a world-class place to live."
Brind'Amour is a pending UFA, even if we don't think about coaches that way, but there has to be a reason Seattle hasn't signed a coach yet. Francis and Brind'Amour were teammates in Carolina and Hurricanes owner Tom Dundon isn't known for paying the most for his management staff, so this is a spot where Seattle could outbid their competitor for a coveted coach.
Another issue that will come up is free-agent signings. How many will have handshake agreements to go back to their teams, so they don't have to be protected? In a way that's playing with fire on the off chance that another team comes in high with an offer. Handshake or not, most players are looking to get paid. The Hurricanes have a top defenseman in Dougie Hamilton who will be in the Norris Trophy conversation. He's an impending UFA for the first time. Why would he give a hometown discount coming off the best season of his career? Would Simpson have given a hometown discount If he was in demand at some point in his playing career?
"Oh gosh no. As a player you are going to take care of your family," Simpson answered quickly.
"Does someone like Doug Hamilton stay unsigned or get signed after July 1st. I think that's a valid question," Simpson added.
Players who go to Seattle will like it. Simpson believes that and has chatted with former players about going to a new team.
"They loved it. It's all fresh and new. It's a new group of guys. You're not looked at as a young guy, a medium guy, or an older guy. I've talked to guys that went to Florida and Anaheim and Tampa it was cool, but it could be a bit chaotic depending on what was going on," Simpson stated. "We have a cool new group here. It's a fresh lease on life."
Attendance shouldn't be an issue. I think Vancouver Canucks fans will drive over the border to check the new place out and Simpson agreed. Especially if they were coming from the southern part of British Columbia.
"You look at Blue Jays fans travelling to Seattle games. At times it's like a home game for them. It's a very good point. I would assume they would."
The last big question is who will be their rival? That's a lot of guesswork and many times it's a team that comes in and bashes the home team to the point where they get booed regularly. I think that will emerge first rather than a geographical rival. Seattle's arrival will be fun for the sport, that's for sure.
You may also be interested in: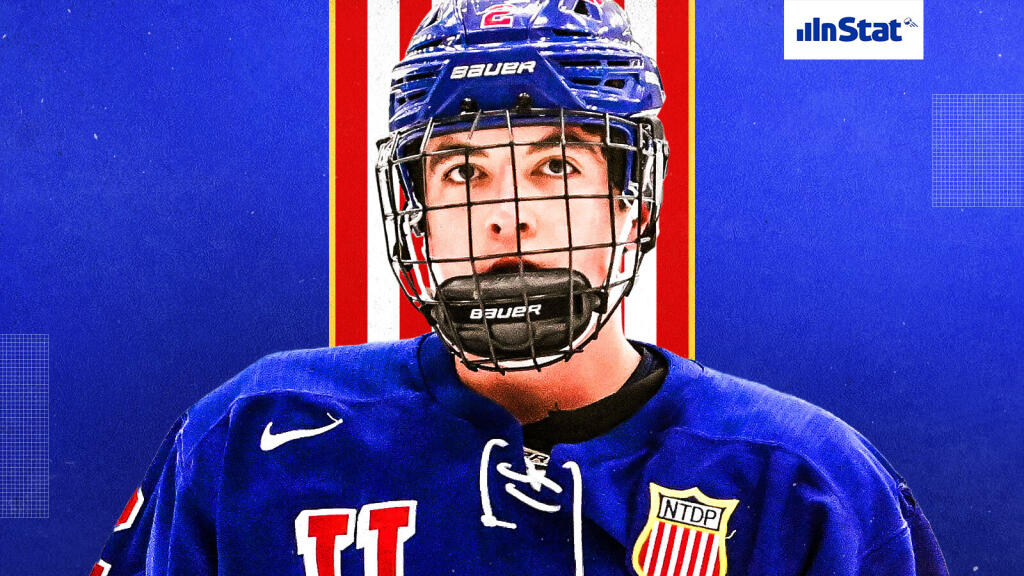 Film Room: Sean Behrens is a first-round prospect in the 2021 NHL Entry Draft
This article is about: