U18 Worlds
Meet The Team: Czechia's Under-18 World Hockey Championship Roster
As many of you may regretfully recall, the 2020 version of the U18 World Hockey Championships was a no-go. The ongoing COVID-19 pandemic took care of that. However, we are being gifted an opportunity to see the best and brightest draft-eligible and younger kids strut their stuff in Texas beginning next week.
Today, we'll take a look at the Czech Republic's squad, one that saw their hopes dashed away by a quarterfinal defeat at the hands of the Swedes when this event last took place in 2019. That sixth-placed finish was in line with where the nation tends to land, but we only need to go back to 2018's fourth-place result to see that they can be a plucky out and capable of an upset.
The 2021 version of the team will have its hands full trying to replicate that 2018 performance. Its strength lies on the blue line, and those backs will need to be at their best in order to hang with the top dogs of the tournament.
Czechia lacks a clear star talent to shoulder the hopes of their nation. This does not, however, mean they are void of skill. Among the group is a top-graded draft-eligible defender who will look to solidify himself as an early pick this summer. There is an even more highly regarded 2022 defender who should stand out in more ways than one. And finally, there will be a dash of sneakily skilled forwards, born in 2003 and 2004 alike who can hopefully turn some of the transitions given into points on the board.
Oh, and also there is a kid named Marcel Marcel on this team. So you just know it's going to be a fun group.
So without further adieu, let's dive in and take a look at some of the potential standouts for Czechia at the upcoming U18 World Hockey Championships
---
The 2021 Class
Stanislav Svozil, D, HC Kometa Brno - Czech Extraliga
This will be the key player to watch for draft aficionados. Svozil has been pegged as an A-grade talent and was most recently ranked 17th overall on EP Rinkside's Draft Rankings.

It's been an impressive two seasons for the 18-year-old Czech rearguard. He raced onto the map in 2019-20 by seizing a substantial role on his Czech club team in the top men's league as a 16-year-old. By the end of the season, he was regularly seeing top-four minutes and was making calm and cool decisions on a nightly basis. The reward was a Rookie of the Year win.
2021 hasn't brought anywhere near as much hardware or name recognition, however, he did find a home on the U20 team at the World Junior Championships and performed admirably. Once again, showcasing the good skating, clean outlets, and defensive acumen that has endeared him to coaches at the top levels.
Watch in this shift below where he directs the rush pattern into the middle of the ice, follows it down low and then quickly gets back, eventually disrupting the opposing rush. All against the Canadians to boot!.


The left-shot defender's club season finished in March and it came with diminishing minutes in the playoffs for Svolzin. This is a shame as he appeared to be discovering more willingness to engage in the rush more than he did in earlier pro games. However, he'll have another chance to strut his stuff - this time against his peer group in Texas.

Svozil will be leaned on to take top billing minutes - likely beside David Jiricek (more on him in a moment). The two will see a healthy dose of time during all situations and as they go, so will the Czechs go.
Jiri Tichacek, D, Rytiri Kladno - Czech2
If there is a more fun prospect in this draft than Tichacek, I'm not sure they've graced my film sessions yet. Standing a whopping 5-foot-8, Tichacek makes this happen on the regular with his gifted lateral agility, balanced skating posture, baked-in defensive reads, and a penchant to make opposing defenders miss when he's leading the charge.

There are few non-elite rearguards his size that I would feel comfortable projecting to a stopper's role at the NHL level, but after watching several of his pro and U18 games, there certainly appears to be something here.
For the Czechs, expect the 18-year-old blueliner to play second-pairing minutes at both even-strength and on the man-advantage. Don't be surprised to see him engaged physically with precision -- especially against his peer group.
Don't let the size fool you, this kid has got game.
Martin Ryšavý, W, Vitkovice - Czech Extraliga
Ryšavý brings good speed, creative passing ability, and a penchant for physicality on the forecheck to the table. He has a history of showing up on the international stage as he led his U17 club with five points in six tournament games -- showing off the Forsbergian shootout tally against Canada Black and scoring the bronze medal-winning goal in that 2019 event.

Martin Rysavy scores in overtime to win bronze for the Czechs at the #WorldU17. pic.twitter.com/EnUofBSmXb

— Czech Prospects (@CZprospects) November 10, 2019
Selected sixth overall by the Moose Jaw Warriors in the WHL Import draft, Ryšavý will have options in the post-pandemic landscape to come and ply his trade on this side of the pond. For now, expect him to play a premier role up-front at this event, while he looks to continue to improve his draft stock.
Ryšavý was given a C grade by NHL Central Scouting last month indicating a player likely selected in the middle rounds.
Patrik Hamrla, G, HC Energie Karlovy Vary - Czech Extraliga
The presumptive starting netminder has had a solid season bouncing between the top two levels of professional hockey in the Czech Republic. Standing 6-foot-3, Hamrla is an active -- at times overly active -- netminder who is unafraid to display his athleticism in making second and third saves.

Not only is he a likely bet to be selected later this summer in the mid-to-late rounds, but he also owns one of the very best sequences from a goaltender anywhere on earth this season.
This is funny...?#2021NHLDraft eligible goaltender Patrik Hamrla pic.twitter.com/npjvU6HTMz

— Czech Prospects (@CZprospects) January 19, 2021
I expect the 17-year-old, Hamrla to be given the opportunity to lead the club at this event, but if he falters, fellow 2021 draft-eligible, Tomáš Suchánek will be waiting in the wings.
The 2022 Kids
David Jiricek, D HC Plzen - Czech Extraliga
This will be the proverbial big piece for the Czechs. Jiricek is traversing a path that is going to lead to his name being called very early in the 2022 NHL Entry Draft.
The 6-foot-3, 176-pound defender has long played above his age bracket. He has been playing pro hockey in his home nation since he was 16 and is the odds-on favourite to take home the Rookie of the Year award for the top Czech league this season after recording three goals and nine points in 34 contests. But it's not just the offensive with this player, he is already well adjusted to playing heavy minutes and in a matchup role -- at both the club and international level.

Selected to participate at this past U20 World Junior Championships, Jiricek grabbed ahold of the opportunity and ran with it. He was named one of the three best players on his team.
Skating is the name of the game with Jiricek. He flows a fluid extension into a clean recovery to impart power and precision to his four-way ability. He can walk the line and get a shot through traffic, or load up an absolute bomb of a one-timer.
David Jiricek (2021) sends the puck off of an Austrian skaters back and in for the 6-0 goal.

Assists to David Vitouch (2021) and Pavel Novák (@mnwild/@Kelowna_Rockets)

(?: @TSN_Sports)#WorldJuniors pic.twitter.com/b1l91KE2jg

— EP Rinkside (@EPRinkside) December 31, 2020
It is unclear if the Czechs will load up their top pairing with Svozil and the right-shot Jiricek, or split them up to add more balance. However, this much we do know: Jiricek will play a ton of minutes and will be leaned on to provide offence and shut down oncoming threats in all situations.
He's tracking to be a premier prospect for next season and a big showing at this event will go a long way in pushing that narrative.
Tomas Hamara, D, Tappara U20 - U20 SM-sarja
Hamara, a left-shot defender, is somewhat unique to this team in that he has been plying his trade in Finland instead of the Czech Republic. Hamara has spent the last three seasons in Tappara's system and has made waves for his ability to generate offense from the blue line while also being a responsible defender.

The 5-foot-11, 170-pound skater torched the U18 level as a 15-year-old in 2019-20 to the tune of 32 points in 46 games -- tops for U16 blueliners and sixth overall for that age bracket amongst all skaters. This past season, he's been a mainstay in the U20 circuit, playing just under 19 minutes per contest and providing a solid 18 points in 35 contests.
The recently turned 17-year-old is expected to see second-pairing minutes for the Czechs at this event. He is a fluid, offensive defender who blends a great deal of deception into his rush patterns and transitional game. He owns above-average puck skills that we're hoping to see pop during this event.
If we're talking about fun players, I simply had to mention Kulich. The recently-turned 17-year-old skated in the top professional league for eight games this season and did well to keep his head above water.

Standing just 5-foot-9 and weighing 143 pounds, Kulich relies on shifty, lateral quickness and a penchant for sniffing out soft spots on the ice. I don't expect big numbers from him, but I do expect to see some of those flashes playing against players just a year his senior.
Dominik Rymon, F, HC Energie Karlovy Vary - CzechU20
Another diminutive, offensive forward who saw action in the top pro league this season, Rymon stands to play some offensive minutes at this event. Just like Kulich, he prides himself on finding pockets on the ice and exploiting time and space.

You may also be interested in: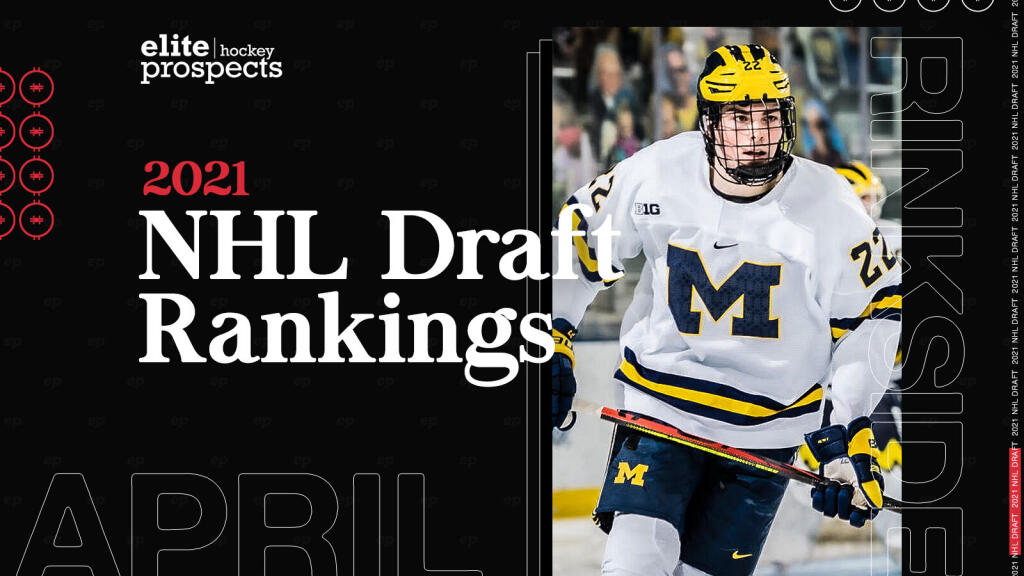 The EliteProspects Rinkside pre-U18 2021 NHL Draft Ranking
This article is about: