U18 Worlds
Danila Klimovich continues to steal the show at the U18 World Hockey Championship
PLANO, Texas
—
Danila Klimovich
is a man of few words, but that's ok because his play on the ice is saying all the right things for him.
The 18-year-old netted a hat trick Tuesday night as he led Belarus to a 7-1 victory over Switzerland during preliminary round action at the 2021 IIHF U18 World Championship. That's in addition to the one he scored on Monday night in their opening day loss to Sweden for a total of four goals in the first two games of the tournament.
When asked what he wanted scouts to see in his game, Klimovich told EliteProspects through a translator, "I practiced shooting a lot and now I see the outcome of my work. I think that's what I want scouts to see most."
He's certainly taking every advantage to show it off. The 6-foot-1, 187-pound left winger took seven shots in the first game, scoring on the power play off a one-timer from the circle. In the second game, he took five shots and scored his first goal by roofing a wrist shot from a tight angle, his second off a cross-crease pass on the power play, and his third was another one-timer from the low circle.
"He has a finishing touch and, as you know, lots of players can get chances, but they can't finish," said
Dan Marr
, director of NHL Central Scouting. "He's got that touch and we saw it on display today."
For most scouts, they're looking for the S-words -- size, speed, strength, skill, sense -- but Marr also wants to see the C-words too -- compete, consistency, character and confidence -- and said Klimovich has a full toolbox.
"The size, the skills, the hockey sense are all there for him to be an offensive producing player and he's consistent in his approach. He's got NHL speed and competes hard. Now, he does have a flair for the dramatic at times, but that's good. It means he's confident, but, every shift, he's first on pucks, always going to the net and he's got that knack to be open and available to get that shot off. He's on the top line and is the top scorer and he's one of the first forwards coming back on the play.
"I think the thing that's impressed me most is that he showed he's a real leader by example," Marr continued. "That's not always something you get to see in the league games as a younger player or even be able to recognize just by watching on video."
This past season, Klimovich scored 28 goals and earned 24 assists for 52 points in 37 games for Minskie Zubry in Belarus Vysshaya -- the second league in Belarus -- and notched another nine goals and five assists for 14 points in 12 playoff games.
In NHL Central Scouting's latest ranking heading into this tournament, Klimovich was high on the list of C-rated players, which means they're projected to be selected in rounds four through six.
"Now that we have some live views, I'd anticipate he won't be a C-rated player after this tournament," Marr said with a grin. "He's off to a great start and he's doing what he needs to do to move up. I'd like to see more of what he's been doing and, when the competition gets tougher, I'm expecting to see him bear down and take his game to another level, but still play his game."
Where he ultimately gets drafted is, obviously, still to be determined, but, if the chatter among scouts is any indication, he's definitely working his way up more than a few draft boards during this tournament.
Klimovich was selected by Rouyn-Noranda in the 2020 CHL Import Draft and may or may not join them next season, but Marr would love to see him play in the QMJHL.
"I guess it will depend on who he gets drafted by and where they'd like to see him play, but again, in a different environment, he's one of those players that you expect to be consistent with the offensive results he's getting now and they would put him in a position to succeed. I would have liked to see him play there this year."
As far as areas of improvement, Marr said Klimovich doesn't have any holes in his game and his success will depend on his mental maturity and his physical strength when he's ready to take on the opportunities that come his way and how he handles the pressure that comes with them.
For now, the next challenge for Klimovich is Latvia on Thursday night. A win will secure a spot for Belarus in the quarterfinals and, while their head coach, Dmitri Shulga, is hesitant to single out and publicly praise his leading scorer, it's clear he's happy with his production so far.
"I expected a good performance from Danila coming into the tournament," he said through a translator, with a smile on his face. "…and, I expect to see him continue to play like he did in the first two games."
You may also be interested in: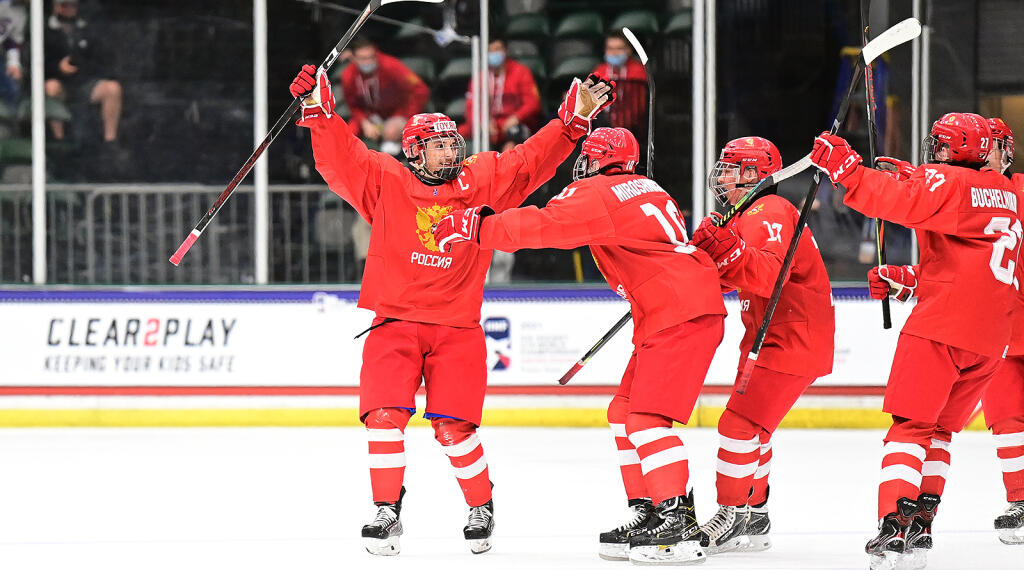 Nikita Chibrikov goes from zero-to-hero in Russia's daring comeback win
This article is about: