NHL
New York Rangers swing a pair of minor transactions
The New York Rangers performed a little tinkering around the margins of their roster today, completing a pair of relatively low-leverage trades in the shadows while other teams were throwing haymakers before the expansion draft protected list deadline.
First up, the Rangers acquired the negotiating rights to forward Barclay Goodrow from the Tampa Bay Lightning for a seventh-round pick in the upcoming draft.
Goodrow, 28, is hot on the heels of a Stanley Cup victory with the Lightning, in which he featured on one of hockey's most celebrated checking lines alongside Yanni Gourde and Blake Coleman. In 56 games with the Lightning last season, Goodrow contributed 20 points and played durable defensive minutes against tough competition on a game-to-game basis.
Barclay Goodrow, UFA rights traded to NYR, is a low-event bottom six forward who was kind of a "more than the sum of its parts" glue guy on a really good line. #NYR pic.twitter.com/ZOGREnVzNo

— JFresh (@JFreshHockey) July 17, 2021
The contract that Goodrow played on last season carried a meagre $925,000 cap charge, and he's in line for a substantial raise on that figure. Evolving-Hockey's contract prediction model projects Goodrow to sign a four-year deal worth $3.15-million, and their model is stunningly accurate.
Then, just moments after news of the Goodrow trade broke, it was revealed that the Rangers had shipped off Brett Howden to the Vegas Golden Knights in exchange for a fourth-round pick and Nick DeSimone.
Brett Howden, traded to VGK, is uh uh hmm umm 23 years old #VegasBorn pic.twitter.com/tsz9amwkpR

— JFresh (@JFreshHockey) July 17, 2021
Howden, 23, is a former first-round pick of the Lightning, one the Rangers acquired at the 2018 trade deadline. He's struggled since then to make much of an impact at the NHL level, with just 49 points to show for his 178 contests, and some appalling two-way results on top of that. That the Rangers were able to get, well, anything for this player is nothing short of a miracle.
DeSimone, 26, is AHL depth, without a single NHL game to his credit at this point in his career, and likely destined to stay at that mark, at this rate.
You may also be interested in: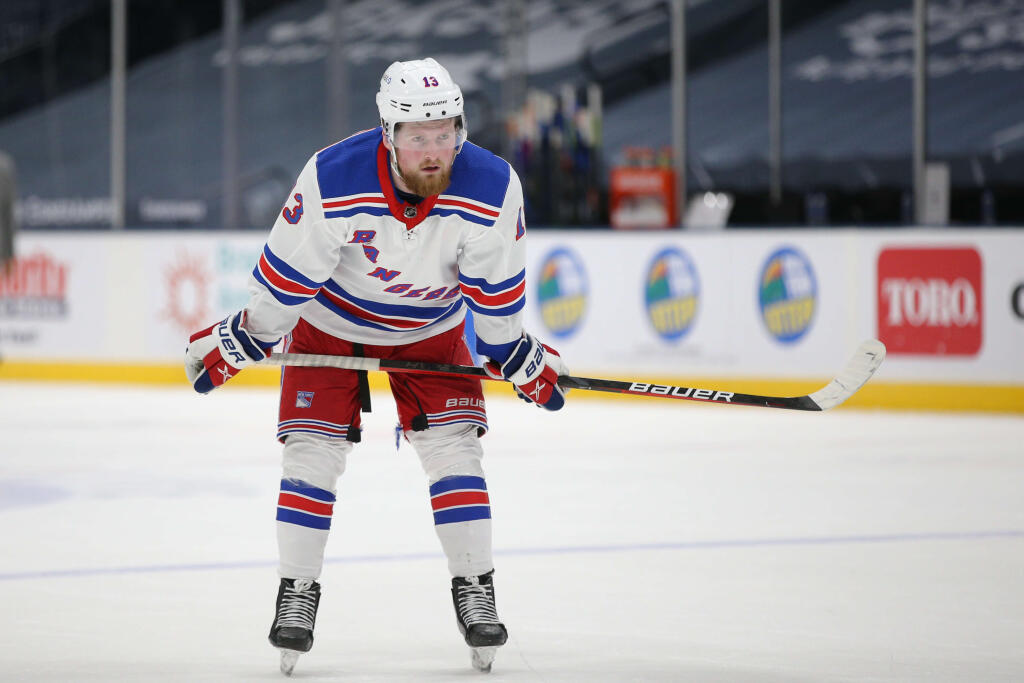 What we Learned: Where do the New York Rangers go from here?
This article is about: