NHL
Toronto Maple Leafs acquire Jared McCann from Pittsburgh Penguins for Filip Hållander, draft pick
The Toronto Maple Leafs have done it again, acquiring centre
Jared McCann
from the Pittsburgh Penguins in exchange for prospect forward
Filip Hållander
and a 2023 seventh-round draft pick.
TRADE: We've acquired forward Jared McCann from Pittsburgh in exchange for forward Filip Hållander and a 2023 seventh-round selection. #LeafsForever

— Toronto Maple Leafs (@MapleLeafs) July 17, 2021
McCann, 25, is in the final year of a two-year pact that he signed with the Pittsburgh Penguins not long after they acquired him from the Florida Panthers at the 2019 trade deadline, one that pays $2.94-million annually. He will then be a restricted free agent at the end of this contract, with arbitration rights to boot.
In 353 games played over the course of seven seasons, McCann has contributed 155 points. His best work was his most recent season with the Penguins, though, in which he contributed 32 points in 43 games.
Jared McCann, acquired by TOR, is a very good two-way middle six forward who can play wing and centre. He's got a good shot and has produced very efficiently in the past few seasons. #LeafsForever pic.twitter.com/VicSYzYOID

— JFresh (@JFreshHockey) July 17, 2021
As colleague JFresh notes, McCann's contributions may not be adequately captured with boxcar statistics, though. He played very little on the Penguins power play, for starters, and still managed to produce at well over a half a point per game clip. He's versatile, capable of holding down any of the three forward positions. And better still, his defensive profile checks out as well above-average.
In other words, he's the perfect complementary forward, particularly for a team like the Toronto Maple Leafs who have legitimate Stanley Cup aspirations, their inability to get past the first-round notwithstanding. He's also the perfect complementary forward for a team like, say, the Pittsburgh Penguins, so his availability, particularly for such a pittance, warrants a bit of an explanation.
As one might imagine, this deal was largely expansion draft motivated. The Athletic Pittsburgh's Rob Rossi reported earlier this week that McCann was very likely to be the odd-man-out on the Penguins expansion list, following the Teodors Blugers contract extension, which meant that they faced the very real prospect of losing him for nothing.
Whether McCann should've been the one facing exposure or not is another matter entirely, but that was clearly the internal logic for the Penguins.
The return may not be sufficient given the player they parted with, but Hållander is still a pretty high-end prospect. He was the No. 62-ranked prospect when we last wrote our affiliated prospect rankings going into the 2020-21 season and was the fifth-ranked prospect in the Toronto Maple Leafs system at that same time.
The Penguins, of course, will have no shortage of familiarity with Hållander. They were the team to originally draft him, grabbing him 58th overall in the second round of the 2018 draft. They, of course, parted with Hållander to reacquire Kasperi Kapanen last off-season from, you guessed it, the Toronto Maple Leafs.
Hållander, like McCann, can play any of the three forward positions, is an inside-driven attacker with some snarl, and has a high level of defensive details to his game. He's a very realistic bet to crack the Penguins roster as early as next season. He may not match McCann's contributions, but he'll offer some two-way value, and on an entry-level contract, that's not nothing.
Hållander, 21, just finished his second season with Luleå in the SHL, scoring 24 points in 51 contests.
You may also be interested in: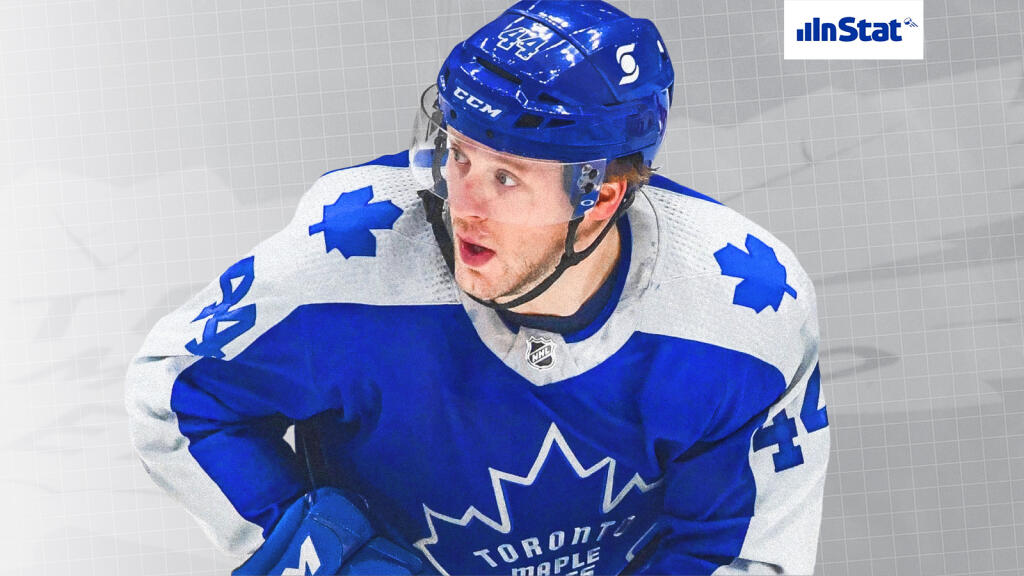 Film Room: Morgan Rielly's defensive deficiencies shouldn't overshadow his importance to the Maple Leafs
This article is about: