NHL
Vancouver Canucks acquire Jason Dickinson from the Dallas Stars for a third-round pick
The Vancouver Canucks have acquired centre
Jason Dickinson
from the Dallas Stars for a third-round pick in the 2021 NHL Entry Draft.
Jason Dickinson from DAL to VAN

— Elliotte Friedman (@FriedgeHNIC) July 17, 2021
Dickinson, 26, is a restricted free agent, having just finished the second year of a two-year pact that paid him $1.5-million annually. With only 15 points to show for his 51 games last season, it's hard to imagine he's in line for much of a raise, though.
As colleague JFresh noted on Twitter, though, the appeal of Dickinson's game isn't his ability to create offence -- it's his ability to do precisely the opposite of that. He's a defensively calibrated matchup centre who generated sterling results in the defensive zone last season.
Jason Dickinson, traded to VAN, is an all-defence middle six forward who had some of the best scoring chance suppression numbers in the league this year. #Canucks pic.twitter.com/CBPISwtuAt

— JFresh (@JFreshHockey) July 17, 2021
It's a neat little bit of work by the Canucks, who leveraged their surplus protection spots for the upcoming expansion draft to pry loose a versatile bottom-six contributor from a team who lacked the space to protect him themselves.
The third-round pick is probably a little bit rich, and it will be interesting to see what happens with contract negotiations as Dickinson is arbitration-eligible, but for now, it's hard to see much downside to this deal. The Canucks had one of the most permissive, low-scoring bottom-sixes in all of hockey, and they took a step towards addressing at least one of those problems, and didn't part with a significant value asset for the privilege.
It might not be a home run, but it's a pretty clear win for a team in dire need of those lately.
You may also be interested in: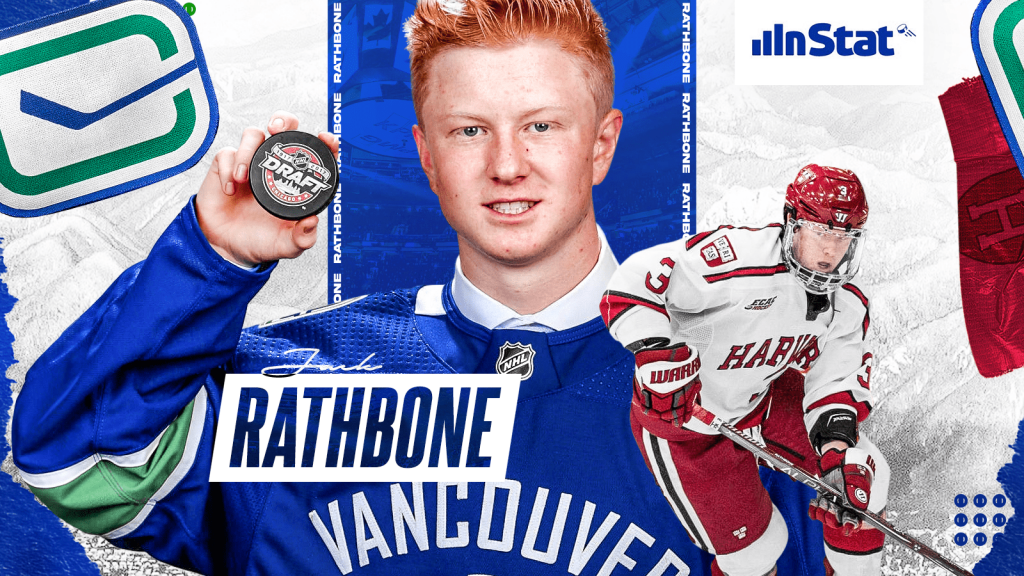 Jack Rathbone is Going to be a Top-4 Staple in the Vancouver Canucks Lineup
This article is about: