NHL
Nashville Predators prospect Luke Prokop comes out as first openly gay player on an NHL contract
Luke Prokop made history Monday morning, when he became the first active player under NHL contract to come out as gay. A 2020 third-round pick of the Nashville Predators, Prokop released a social media post at the same time The Athletic published an interview with him.
Prokop hopes that living a more "authentic" life will help in his journey to the NHL.
"It has been quite the journey to get to this point in my life, but I could not be happier with my decision to come out. From a young age I have dreamed of being an NHL player, and I believe that living my authentic life will allow me to bring my whole self to the rink and improve my chances of fulfilling my dreams."
A 19-year-old defenceman out of Edmonton, Alberta, Prokop will be in his first development camp with the Predators this year and felt that he needed to make his sexuality known. The club has pledged their support to their prospect as he navigates uncharted waters.
Las Vegas Raiders defensive end Carl Nassib became the first active NFL player to come out as gay last month. It's important for others to see an openly gay professional hockey player in order to foster a more tolerant culture. Prokop told Pierre LeBrun of The Athletic that he would like to inspire others to come out as well, but more than anything he just wants to be a successful hockey player and reach the NHL.
Commissioner Gary Bettman released a statement to show support as well.
"I share his hope that these announcements can become more common in the hockey community," he said. "LGBTQ players, coaches and staff can only perform at their absolute best if they live their lives as their full and true selves. We do not take the meaning and important of these statements lightly."
Bettman also said the NHL would make sure Prokop enters a positive, welcoming environment.
Brock McGillis became the first openly gay professional hockey player in 2016, but he had already left the game by the time he came out. He has since become an activist and speaker. He Tweeted his support for Prokop on Monday morning as well, saying he was proud of him.
Like any other team sport, the hyper-masculine culture isn't exactly friendly when it comes to matters of sexuality. But Prokop will probably return to junior for another season, so if the Calgary Hitmen locker room has no problem with his sexuality and the Predators continue to support him, then we could start to see some meaningful change.
It won't be an overnight change, because improving an entire culture takes time, but this is an influential step in the right direction
You may also be interested in: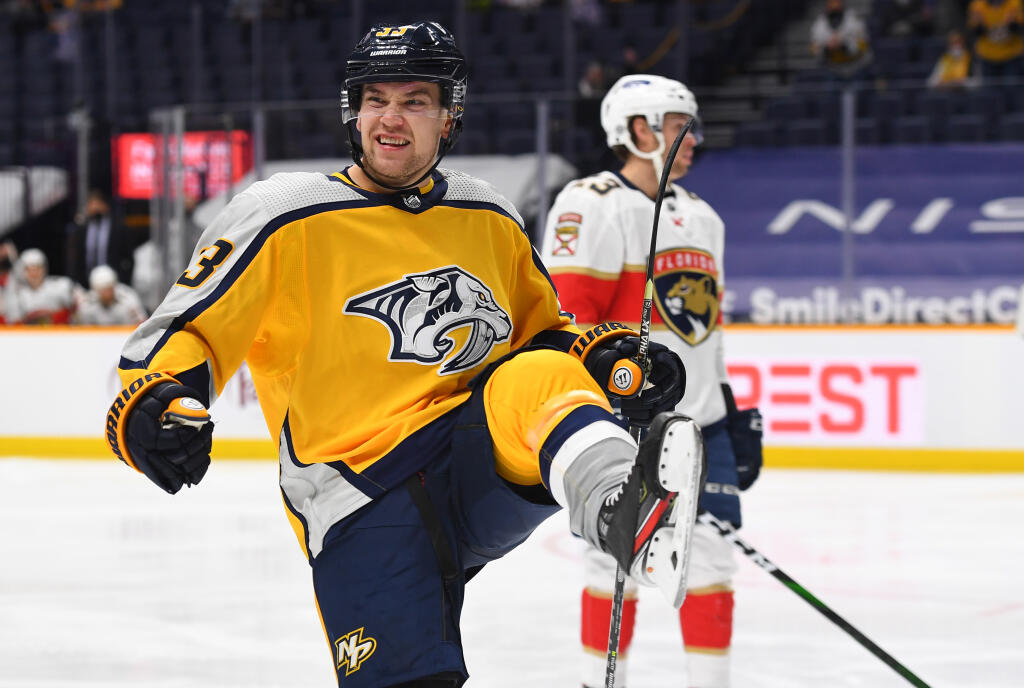 Trade Analysis: The Los Angeles Kings Acquire Viktor Arvidsson from the Nashville Predators
This article is about: